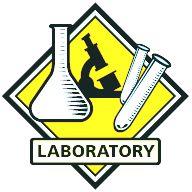 Laboratory Safety & Certification
(Required BEFORE first laboratory)
Important Notes!
(1) We should be UPLOADING these Laboratory Safety & Certification PDFs
to Blackboard approximately one-week before the start of laboratories.
(2) However, we may not upload these PDFs until a few days before the start of laboratories,
or during the first week of laboratory.
(3) Therefore, you need to keep checking your Blackboard Account each day,
so you can COMPLETE & SUBMIT when available.
(4) DO NOT WORRY! It is not difficult to complete & submit.
(5) It will take you approximately 30-45 minutes.
Step #1
GO TO > Blackboard
Watch ACS Chem Safety Video
Step #2
GO TO > Blackboard
Complete & Submit
"Safety Quiz"
Step #3
GO TO > Blackboard
Complete & Submit
"Safety Contract & Emergency Info"
"Technology Acknowledgement"
"Proctoring Acknowledgement"
Step #4
GO TO > Academics > Departments > Physical Science > Laboratory Manuals
Download & Print Laboratories
Enter Your Name & Date
Read & Prepare
Bring to Laboratory
Step #5
Come to Laboratories on time or you will be locked-out of Laboratories
(for safety reasons)
---
Lab Manuals: CHM1100; CHM1200; PHY1100 & PHY1300; PHY1200 & PHY1400; SCI2500; SCI7000