All About Scholarships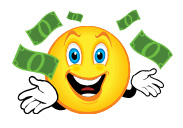 Scholarships are used as an alternate source of funding students' education and do not have to be repaid. Most scholarships are awarded based on academic achievement and/or merit. Some scholarships are awarded based on financial need. Though some scholarships have a GPA and/or financial need requirement, not all scholarships require students to maintain a high GPA or demonstrate financial need. Scholarships are also awarded on factors such as cultural background, a field of study, special skills, community activities, and organizational affiliations. In addition, students are not restricted to the number of scholarships they may apply for or receive.
Most university and non-university scholarship funds will be automatically credited to students' accounts unless the outside agency has made arrangements either to give the check directly to the student or send the check directly to the Bursar's Office. Remember, even if given the check directly, students are obligated to inform the Financial Aid Office of the receipt of these funds. (See the CUNY Financial Award Guide 2018-2019 for further information)
Helpful Hints
There are deadlines associated with scholarship applications, so it is very important that students contact the organization(s) responsible for the scholarships as soon as possible to confirm application deadlines, to obtain a/an application(s), and submit application(s) before the deadlines.
The Federal Trade Commission (FTC) warns parents and students to be careful of scholarships and financial aid scams. Here are some helpful tips on scholarship scams to keep in mind when searching for external scholarships.
Available Scholarships and How to Apply
To aid students with their search, the Financial Aid Office has provided a helpful list of scholarships below:
Scholarship opportunities are also available to students who are in the Honors Program, transferring students, as well as academically talented students.
There are more than 1,000 CUNY Wide Scholarships and Grants offered throughout the CUNY campuses.
Scholarships offered primarily to active duty military, veterans, and/or their families.
Disclaimer: The scholarship information posted here is for the sole purpose of aiding students with their search for alternate sources of funding their education. The Financial Aid Office is not affiliated with these organizations and does not evaluate or monitor these services. It is in your best interest to practice precaution in your search.