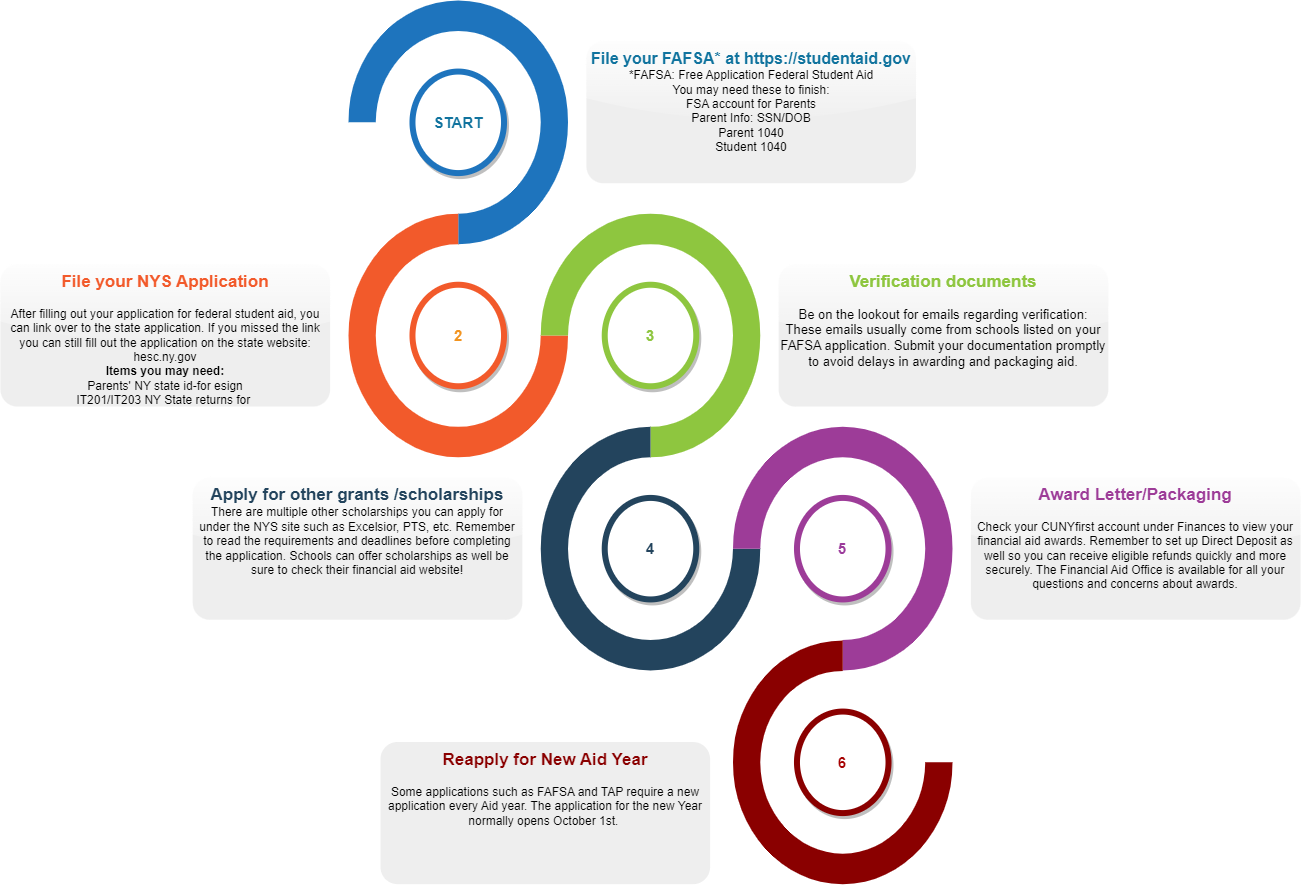 NEED HELP COMPLETING YOUR FAFSA?
Complete your NYS Student Aid Application!
Academic Year

FAFSA

Tax Year needed

Documents Needed

Fall 2022 and Spring 2023

2022-2023

2020

social security number, permanent resident card (if you are not a U.S. citizen), W2's, NYS ID to sign state application, other relevant documents

Fall 2023 and Spring 2024

2023-2024

2021

Fall 2024 and Spring 2025

2024-2025

2022

Fall 2025 and Spring 2026

2025-2026

2023
It is important to complete your Free Application for Federal Student Aid (aka FAFSA) -- even if you think you won't qualify for financial aid. Here are some reasons why:
Circumstances change. You may not have qualified for a particular program last year, but do now.
You won't be considered for need-based or merit-based scholarships.
You won't be able to apply for a low-cost federal student loan.
ASAP students might not receive all of the financial benefits of the program. If you use PELL for books and/or living expenses, the earlier you file, the earlier you'll receive those funds, making it easier to budget for college.