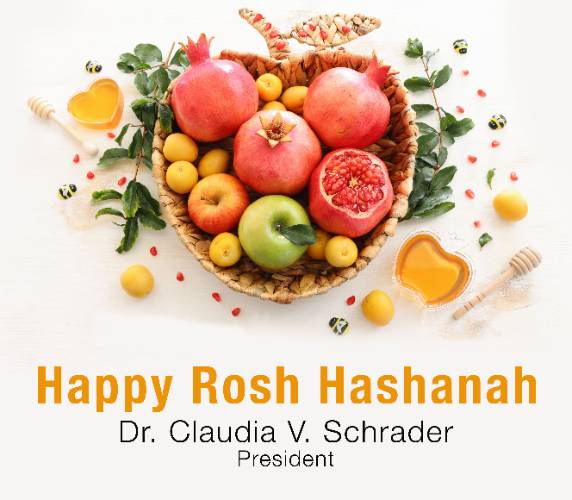 Shanah Tova! - Happy New Year!
Friday, September 15, 2023
Dear College Community,
I extend my warmest wishes for a joyous and happy Rosh Hashanah. May the New Year be replete with peace, good health and prosperity for you and your families as you make room for the sweetness ahead.
Shanah Tovah! Wishing you the Happiest of New Years!
President Schrader