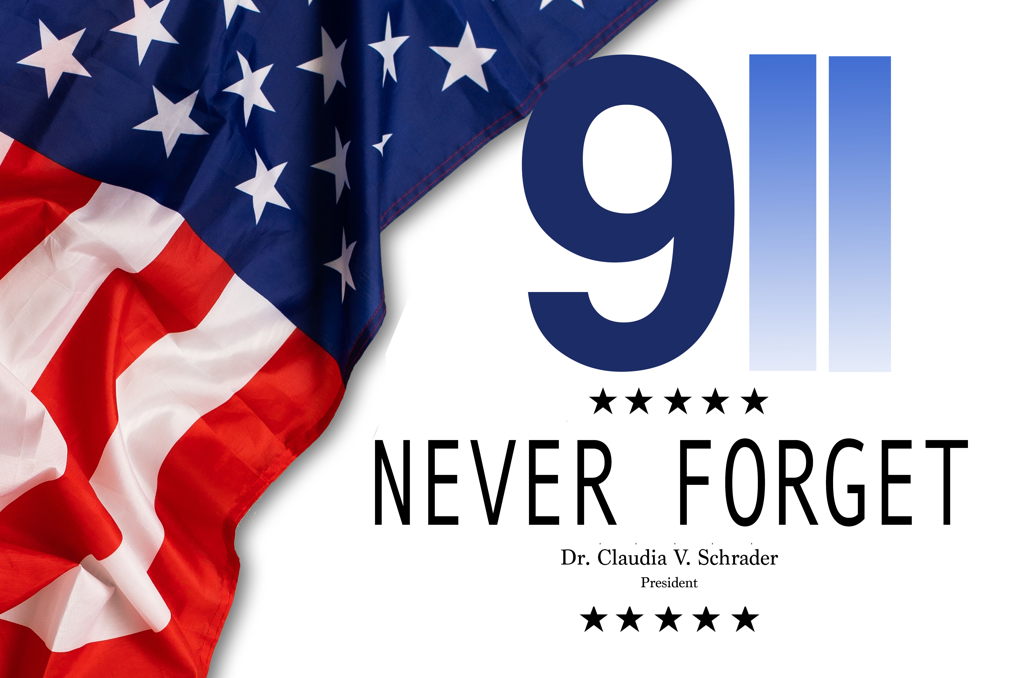 9/11 Day of Remembrance
Monday, September 11, 2023
Dear College Community,
Today, we gathered to reflect on 9/11, to remember those who lost their lives, the pain of those who lost loved ones and the fear, sadness and uncertainty felt by us all on this tragic day. We remember where we were, the angst we experienced as we watched news reports, heard sirens in the distance and near, smelled smoke in air, frantically made phone calls, and waited on the safe return of loved ones. We remain grateful to the many first responders and volunteers and remember that in our darkest hours, we stood united.
As we pause to reflect, let us remember our resiliency as a college community, city and nation. Let's continue to display the spirit of unity within our community and in our work as we teach and support our future generations.
We Will Never Forget.
President Schrader