Contact for press inquiries, interviews, and photo requests: Cheryl Todmann | Cheryl.Todmann@kbcc.cuny.edu | 646-897-2508
Email us at communicationsandmarketing@kbcc.cuny.edu.
---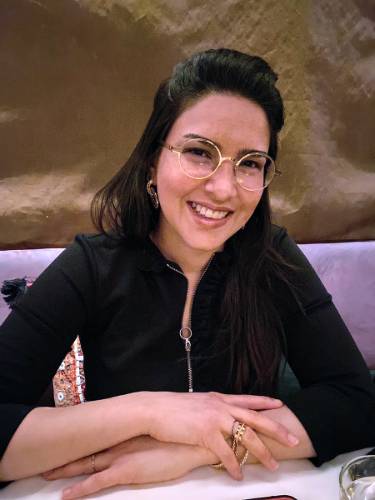 The Perfect Scholastic Vehicle: College Honor Societies
March is Honor Society Awareness Month!
Nawel Messaoudi is one of dozens of Kingsborough Community College students who have made the honor roll. With a straight "A" average, she's on the fast track to achieving her dream of becoming a certified registered nurse anesthetist. But there have been challenges. Read more.
---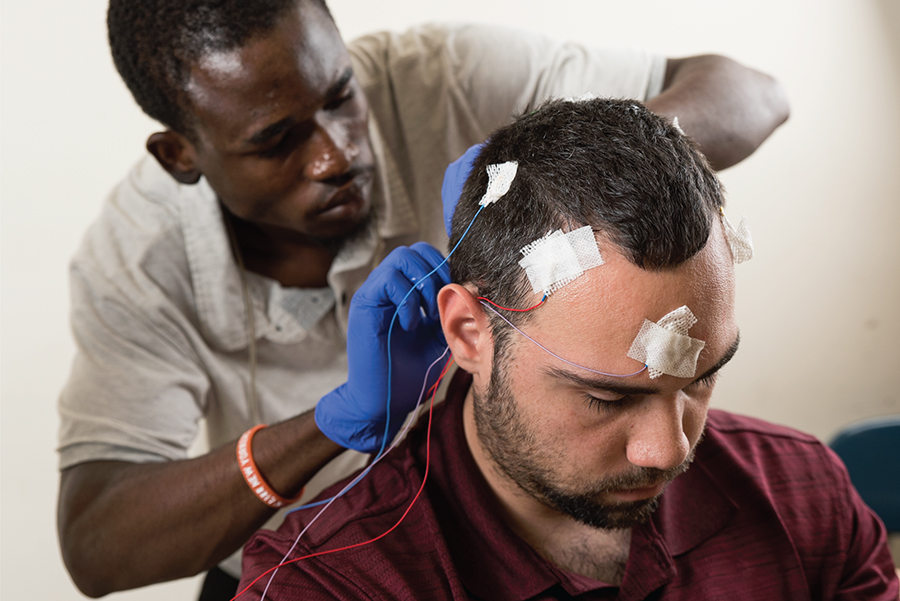 The Power of a Good Night's Sleep:

KCC's Dr. Matthew Ebben shares

insights on the importance of sleep
If you're like many people, "springing forward" last Sunday may have left you feeling a little sluggish this week. Whether we're gaining an extra hour of sunlight at the end of the day during daylight-saving time or more daylight during winter mornings in the fall, people become aware of changes in their sleep patterns each time we change our clocks. Read more.
---
National Therapeutic Recreation Month: An Overview of KCC's Recreation Therapy Program
If you're looking for a career where you can make a difference in the lives of others while having fun, consider Kingsborough Community College's associate of science degree in PERRT with a concentration in recreation therapy (RT). Read more.
---
National Engineers Week Highlight: Dimitri Foster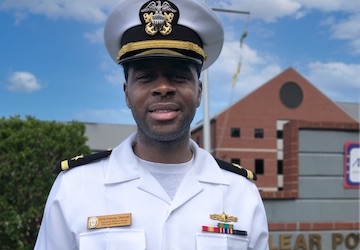 Dimitri Foster had always been fascinated with the universe: wondering why and how things worked. "After learning in my high school chemistry class that everything in the universe is composed of different configurations of elements, I was sure this was what I wanted to study," he recalled. Read More.
---
Photo caption: L to R: Gregory Stephensen, Kymel Yard, Clifford Mondesir, CFA students Jordan and Nikko | Clifford Mondesir and Nikko
Planting the Seeds of Brotherhood
The holiday season came early – and for some just in time – when members of Kappa Beta Sigma, the Brooklyn, New York Alumni Chapter of Phi Beta Sigma Fraternity, came to the campus with gifts for the children of students in the CUNY Fatherhood Academy (CFA) at Kingsborough Community College, and life experiences to share.
Founded by three young African-American male students in 1914 at Howard University in Washington, D.C., Phi Beta Sigma embraces the ideals of brotherhood, scholarship, and service. With a motto, "Culture for Service and Service for Humanity," the founding members believed they should return their newly acquired skills to the communities from which they had come.
Read More.
---
48 Years Ago: Amelia Met Jef on the Campus of Kingsborough Community College
It was September 1974 when President Gerald Ford pardoned Richard Nixon, and Aretha Franklin's "Ain't Nothing Like The Real Thing" and Waylon Jennings "I'm A Ramblin' Man" both peaked on the music charts. For Brooklynites Amelia Trombetta, 19, and Jeffrey Lindauer, 20, the notable moment occurred at Kingsborough Community College, when they literally bumped heads in a freshman sculpture class where Jef was a student-teacher.
Read More.
---
Italian Heritage Month Highlight: Dr. Francesco Ianni
Life for Dr. Francesco Ianni, an Italian American, might have turned out very differently if he hadn't fallen in love with a girl from Brooklyn who was vacationing in his hometown of Santa Maria di Castellabate in Italy. He followed her to Brooklyn in 1994, planning on staying only a month: the two married that year.
"I came from Italy by myself and KCC gave me my new life here in America," noted Ianni. "I landed in NY in January of 1994 and I did not speak a word of English. KCC gave me the ability to speak, read, listen, and express myself — it gave me a future."
Determined to learn English at the age of 22, he enrolled in English as a Second Language (ESL) courses at Kingsborough. A year later, he enrolled as a college student, where he began a lifelong relationship with math, graduating in 1997 with an associate degree in mathematics.
"The staff at KCC was really supportive," Ianni recalled. He singled out the support of the librarian and Angelo Pappagallo, the former dean of student life, who helped him secure a scholarship to NYU. "The entire teaching staff was amazing, including my ESL teachers, my English teachers and the mathematics department. I discovered a family there."
Ianni transferred to New York University, earning a bachelor's and a master's degree in mathematics. He went on to earn a professional diploma in education administration from Long Island University and a doctoral degree from St. John's University. In addition to teaching as an adjunct professor at NYU and St. John's, he has taught at East Meadow High School and Locust Valley High School. He worked as an assistant principal at Mepham High School. He also served as assistant principal of Harborfields High School and principal of Division Avenue High School.
In January 2021, Ianni began serving as superintendent of the Oyster Bay-East Norwich Central School District.
"Do not let people ever tell you that it cannot be done. Work hard and challenge yourself – here in America, there are no limits."
"Every time I am driving to Brooklyn from Long Island, I always look to the left and say to whoever is in the car, 'That's the place where I was re-born in USA.' Kingsborough changed my life, and for the rest of my days, I will always be grateful for what the school did for me."
---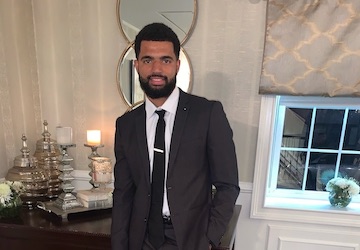 KCC Celebrates First-Generation College Student Joseph Kidney '22 For His Commitment to Staying the Course
Joseph Kidney '22, a media arts major, will be the first in his family to graduate from college this spring. It's a milestone that gives him much pride – and he hopes will encourage others. Read More.
---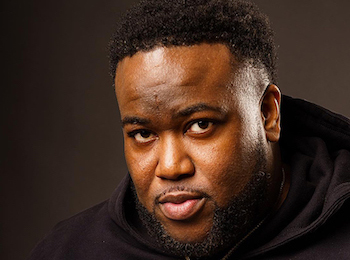 Getting Down to Business: KCC Students Get the Inside Scoop on the Music Industry from Hovain Hylton and Friends
Students in "The Business of Music" course offered by KCC's Continuing Education program have had first-hand access to the titans of the music world, getting the inside scoop about what it takes to enter and succeed in the music industry.

Taught by hip-hop music manager and president of management at Cinematic Music Group, Hovain Hylton, the 10-week course has offered students in-depth knowledge on marketing and branding, publishing deals, business positions needed for an artist's success, and more. Read More.
---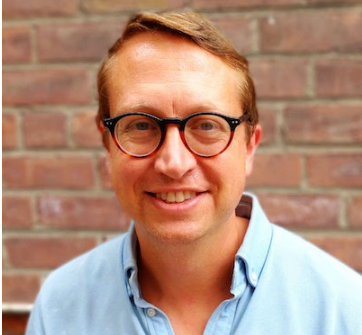 Thomas Eaton, Chairperson, Art Department
Thomas Eaton, fondly known as Tom, is KCC's new chairperson of the Art department. With over 12 years of experience, Tom made his mark on KCC as an assistant professor for animation, including developing an animation concentration for the Graphic Design and Illustration major, to name a few of his many accomplishments in the art department.
"I love the community of KCC broadly and I love the students that we have, and the amazing range of talent that we have. They are inspiring. I also enjoy our department and how tight knit the faculty are." Read More
---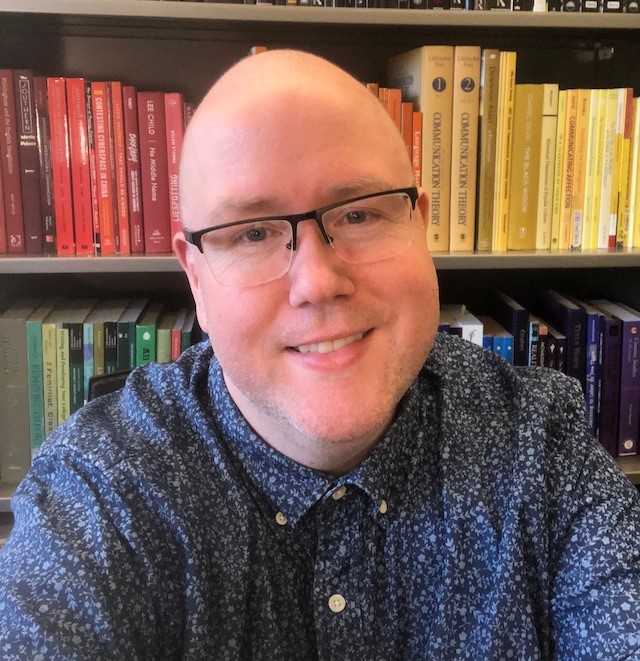 Gordon Alley-Young: New Dean of Faculty
Gordon Alley-Young, the new Dean of Faculty, has been a mainstay at KCC for over 17 years. He shares some of the changes he's experienced over the years and what KCC means to him.
"As a newly graduated Ph.D. eager to find a position, the job searching process taught me the importance of finding an academic home where I was accepted and valued. When the time came in 2004 to accept a position, I had choices to make, and my choice was Kingsborough," he recounts. "In my time at KCC, I've learned and grown as a teacher, a scholar, and as a leader. I had the great honor to be elected to represent my Communications and Performing Arts colleagues as their chairperson." Read More