Contact for press inquiries, interviews, and photo requests: Cheryl Todmann | Cheryl.Todmann@kbcc.cuny.edu | 646-897-2508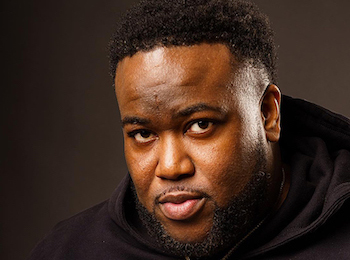 Getting Down to Business: KCC Students Get the Inside Scoop on the Music Industry from Hovain Hylton and Friends
Students in "The Business of Music" course offered by KCC's Continuing Education program have had first-hand access to the titans of the music world, getting the inside scoop about what it takes to enter and succeed in the music industry.
Taught by hip-hop music manager and president of management at Cinematic Music Group, Hovain Hylton, the 10-week course has offered students in-depth knowledge on marketing and branding, publishing deals, business positions needed for an artist's success, and more.
"This has been a great experience," shared Hylton. "I never thought I'd be able to teach a class. Now, to be going into my third semester is a dream come true. I love sharing the information and having my friends and co-workers share theirs as well."
First offered in the fall, the initial course ran remotely and asynchronously for eight weeks. In addition to the general population, it was offered free of charge to students residing in the care of Administration for Children's Services (ACS) facilities. The second session expanded to 10 sessions, offered live online via Zoom.
Students this semester were able to question CEO Jonny Shipes and Chief Marketing Officer Chris Herche of Cinematic Music Group; music journalist Rob Markman; Asylum Records A&R representative Wayne O; entertainment lawyer Nick Rosenberg; and senior vice president of A&R and creative director at Interscope Records, Sickamore.
There are two classes left this semester, running Mondays from 6pm-7:30pm. Those interested in joining the course should call 718-368-5050 and ask about course VSE 90.
January 24: Financial expert Donald Malter, chief financial officer at Cinematic

January 31: Host of the radio show "The Breakfast Club" and Comedy Central's "Tha God's Honest Truth," Charlamagne tha God
To receive information about the upcoming spring course, please submit this form.