Our Mission
The mission of the Center for Career Development & Experiential Learning at Kingsborough Community College is to provide equitable career services to students and alumni through career exploration, professional resources and programming so they are well equipped to make informed career choices.

Career Advisors are available to give students individualized assistance to develop career goals including help with choosing a major, workshops, internships, and job search assistance. The office also provides a multitude of programs and recruitment events, which allow students to explore various career opportunities.
A Word From Our Director

Welcome to the Center for Career Development and Experiential Learning! Your decision to begin or continue your education at Kingsborough Community College was one of the first major steps in your career and important opportunities (and challenges) await you here.

Our office is here to help guide you through your time here at Kingsborough and beyond. Our services extend past resume development, career exploration and service. It will help provide a solid foundation for you to build upon and explore endless possibilities.

We invite you to take advantage of these resources and services on our website and through our office. Visit with an advisor or stop by if you have any further questions.

Sincerely,
Marisa Joseph
Director of Career Services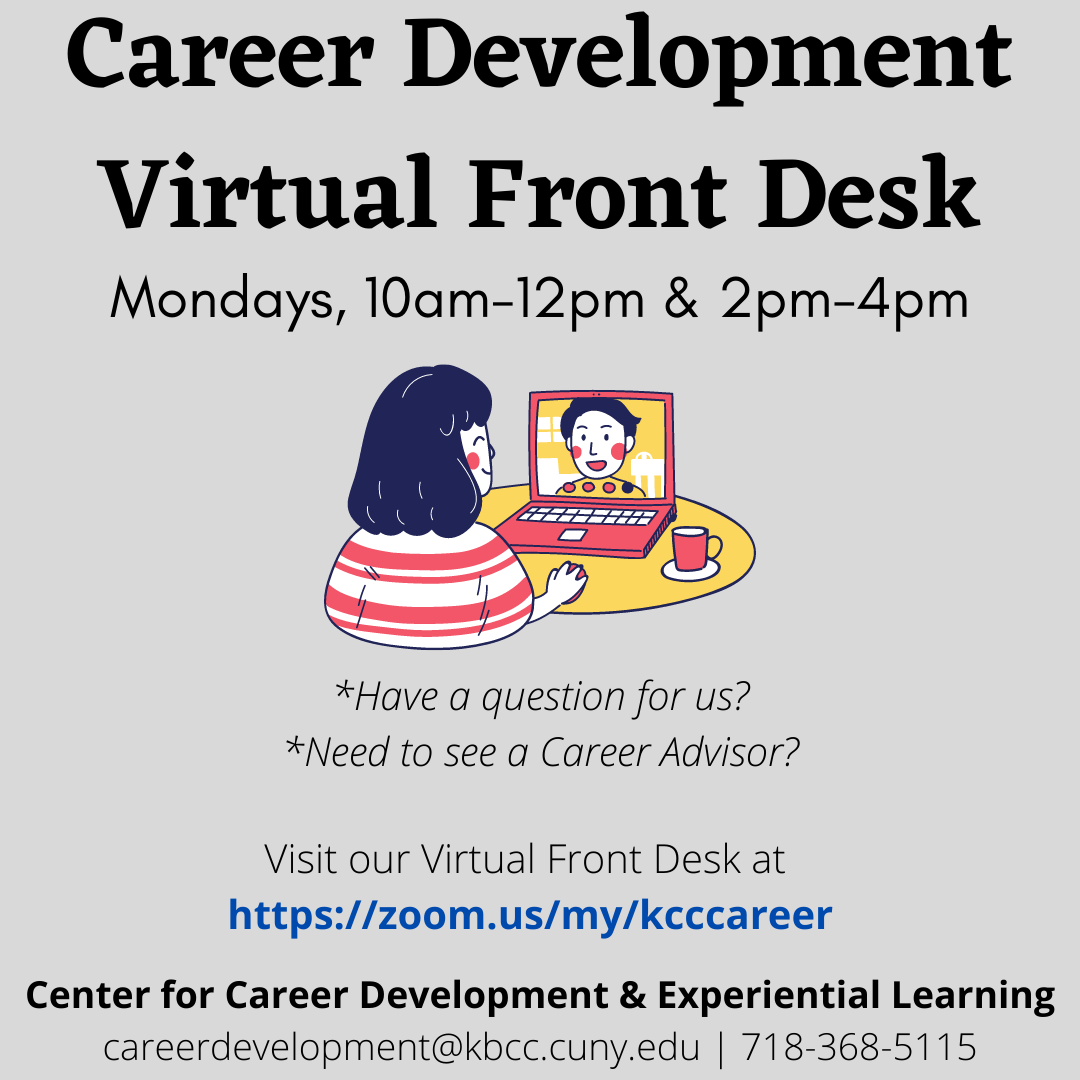 Follow Us On:
Stay current with up to the minute news on all our services and programs.