International Student Affairs
Form I-20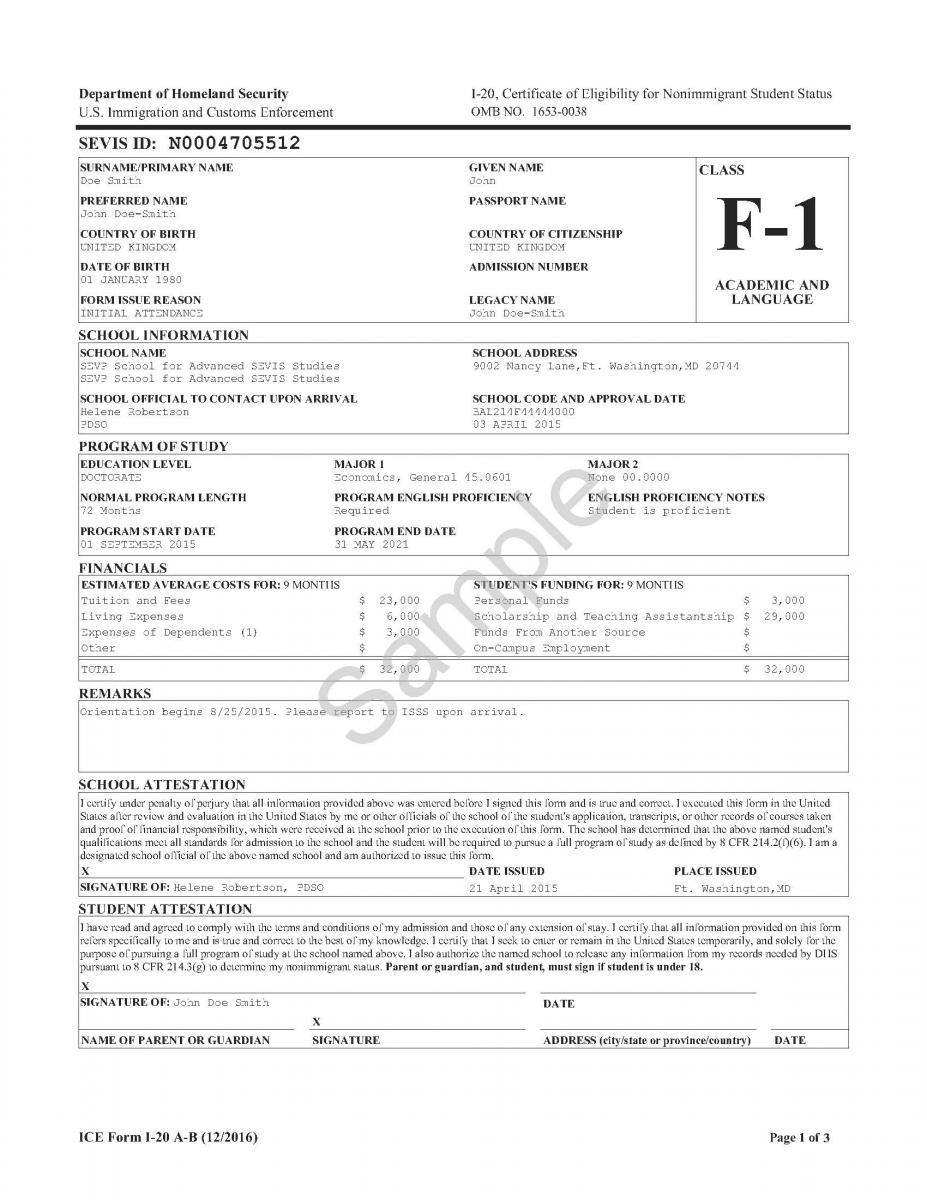 What is a Form I-20 and why do I need one?
A Form I-20 is a government form which certifies that you are eligible for F-1 Student Status. It proves to the U.S. government that you have met admissions requirements and have been accepted for a full course of study. It is the official document that certifies that you have proved to the International Student Advisor/ DSO that you have enough money to study and live in the U.S. without suffering financial hardship. You need a Form I-20 to obtain an F-1 student visa or status, or to keep lawful F-1 status when transferring schools within the U.S.
Below are the application and checklist for the Form I-20 which will be issued by Kingsborough Community College.
Note
In order to access and print any of the PDF forms on our website you must have Adobe Acrobat Reader installed on your computer. You can download it for free at: www.adobe.com

F-1 Visa Interview:
Once you have received your Form I-20, you must schedule and attend your interview at the American Consulate/ Embassy for your F-1 Visa. Before you attend your interview, please take the time to ensure that you have the following documents with you:
ORIGINAL I-20 Form (signed by you in blue ink)
SEVIS Fee receipt ($350) (SEVIS Fee Processing Website)
NONIMMIGRANT VISA APPLICATION RECEIPT (DS-160) (Online Visa Application)
AFFIDAVIT OF FINANCIAL SUPPORT completed by each individual sponsor.
BANK LETTER in the name of yourself or sponsor
JOB LETTER/ PROOF OF INCOME: Verification of employment on letterhead stationery
PHOTOCOPY OF LEASE, DEED, MORTGAGE STATEMENTS or RENT RECEIPTS (For Room & Board Sponsors ONLY)*
ACCEPTANCE LETTTER
VALID PASSPORT
It is advised that you prepare for your visa interview and have your documents ready and in order to be presented upon request by the Consular Officer.