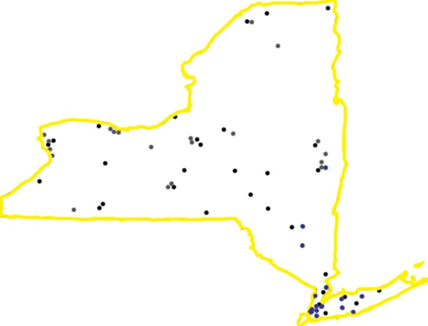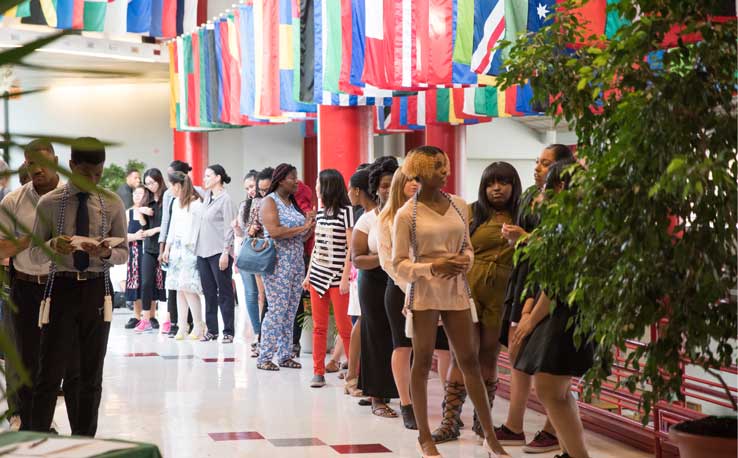 Resources
Staff
Administration
Director: Ms. Brenda Vargas
Office Manager: Ms. Linda Mizhquire
Office Assistant/ Recruitment:
Supplemental Instruction Coordinator: Ms. Giovana Schnabel
Counselors
Mr. Kevin Gayle
Mr. NaReida Crandall
Ms. Reina Prestia
Mr. Karl Alexandre
Tutors
Ms. Galina Frumkina
Ms. Mei Cheung
Ms. Laura Sermasan
Ms. Ashley Menjivar
Frequently Asked Questions
How do I meet with my counselor?
Call (718) 368-5520 or visit the Front Desk in room L-516, Monday-Friday 9:00 AM-5:00 PM
How often am I supposed to see my counselor?
Freshmen are expected to meet with their counselors 3 times per semester.
Continuing students meet with their counselor at least 2 times per semester.
Am I required to attend Supplemental Instruction?
All students must meet with the Supplemental Instruction Coordinator, Ms. Giovana Schnabel, at least 2 times per semester.
Students in developmental courses or on academic probation are required to attend mandatory Supplemental Instruction weekly.
Where is the Supplemental Instruction (tutoring) office located?
Room D-210 and D-213
How do I get Supplemental Instruction (tutoring)?
You can sign up for tutoring online by following these steps:
Log on to

Inside KBCC

using your Kingsborough email
Click

College Discovery
Click the Tutoring icon
Fill out the application
OR you can sign up in person by visiting Ms. Giovana Schnabel in room D-210, Monday-Friday between 9:00- 5:00.
What are CD main office hours?
Monday - Friday, 9:00 am - 5:00 pm
Evening hours are available Tuesday and Wednesday 5:00 pm - 7:00 pm* when classes are in session
Can I meet with my tutor or counselor without an appointment?
Yes, if they are available. However, scheduling an appointment is strongly recommended.
I am a returning CD student and was denied my TAP award. Why?
There are many reasons this can happen. Visit the main desk in L-516 to determine your situation.
When will I get my check?
About a month after the start of the semester, if all financial aid documents are submitted and processed on time AND attendance to classes is confirmed.
I need a Metrocard. How can CD help?
College Discovery students receive a check of $350 each semester that you can use for school supplies. If you need additional assistance, discuss your situation with the Director, Ms. Brenda Vargas.
CUNYfirst emailed me about financial aid. Why?
You need to fill out a form. Log on to your CUNYfirst account and check the Financial Aid To-do list. If you need help completing the forms visit the financial aid office (U-201).
CD Leadership Opportunities
College Discovery offers several opportunities to be engaged outside of the classroom and as leaders in the community:
College Discovery Club
This club offers student a chance to engage all the members of the CD program as well as other students on campus in enriching student-led activities. The CD Club fosters a sense of family within the program and encourages student participation in all the Program events. The CD club celebrates the diversity of our student body while offering an added source of peer support to our students. Contact counselor Kevin Gayle for more information.
Chi Alpha Epsilon Honors Society
Chi Alpha Epsilon was formed to recognize the academic achievements of students admitted to colleges and the universities through non-traditional criteria. Its purposes are to promote continued high academic standards, to foster increased communication among its members, and to honor academic excellence achieved by those students. The involvement of eligible alumni enables networking for members. Kingsborough Chair Leader: Ms. NaReida Crandall.
Peer Mentoring
Program
The Peer Mentoring Program, in its 4th year, is a vehicle used to provide peer support to our incoming freshman. Motivated and successful continuing students are trained in Communication, Problem-Solving, and Leadership skills which are then employed as they become a vital point of contact for incoming freshman trying to navigate the demands of College Life. This one-on-one approach seeks to ultimately provide students with someone who has experienced exactly what they are embarking upon and can provide the resources and support for them during their critical first year. Contact counselor Kevin Gayle for more information.
College Discovery Representatives
College Discovery Representatives become experts in CD and advocate for the program in local communities and government events. They build an awareness of themselves and communication skills in order to be leaders within the program and their communities. Students majoring in Community Health, Criminal Justice, Liberal Arts, Human Services/Counseling, or Public Service are encouraged to join. Contact counselor Karl Alexandre for more information.
Bilingual Club
The KCC CD Bilingual Club provides opportunity for native and non- native speakers to enhance and develop English language as well as foreign language skills. We also promote awareness and acceptance of diversity. Contact counselor Reina Prestia for more information.
Student Leadership Academy
SEEK and CD students come together for this conference to learn and practice transferable skills for leadership.