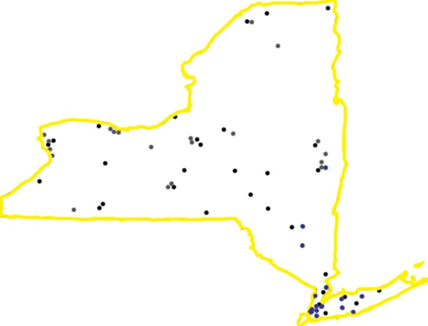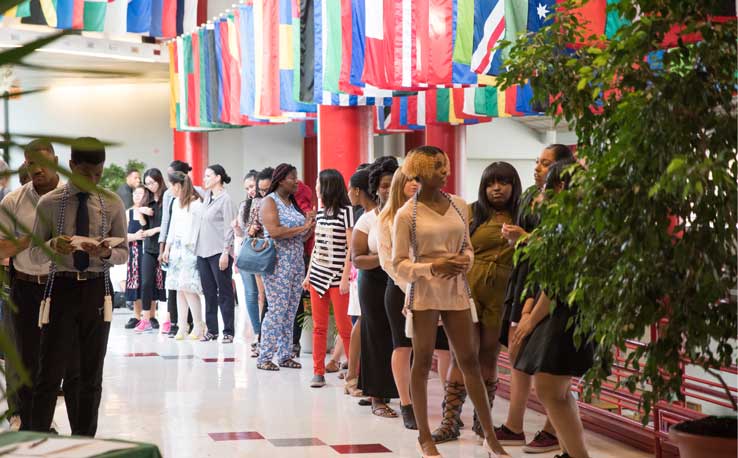 Application Process
Can I join the program?
You are eligible for the College Discovery Program if you:
Are entering college for the first time as an incoming freshman for the Fall semester
Have been a New York City resident for at least a year before entering college
Are a high school graduate or have a GED
Are academically qualified
Have a gross family income that meets the New York State guidelines (see chart).
OR
Are a transfer student who was enrolled in a similar program (HEOP, EOP, SEEK, CD) at your previous school.
College Discovery Program
Economic Eligibility Screening
2020-2021 Academic Year

No. of Household Members

Total Annual Income

1

$23,107

2

$31,284

3

$39,461

4

$47,638

5

$55,815

6

$63,992

7

$72,169

8

$80,346
Steps to Apply
Complete the Special Programs (SEEK and College Discovery) section of the CUNY Freshman Admission Application on-line at www.cuny.edu/apply
Complete the Financial Aid Student Application (FAFSA): https://fafsa.ed.gov/
Complete the TAP Award Application here: TAP Application page
You MUST attend an Enrollment Information Session to complete your application to the College Discovery Program. Click here or call 718-368-5520 to schedule an appointment.
At the information session you will:

Complete a College Discovery Program application form;
Provide documentation of financial circumstances.

When you attend your enrollment information session bring the following documents (whichever apply to the family) to be determined financially eligible:

Student U.S Passport or Birth Certificate
Student Alien Registration Card if born outside the U.S
Student Social Security Card
2018 Parents Federal Tax Returns
2018 Student Federal Tax Returns if applies
Parents and/or student 2018 W-2 Forms
Parent 2018 Social Security Benefits Letter if applicable
Parent 2018 Public Assistance Benefits Letter if applicable
Parent Food Stamp Card if applicable

If none of the above
Show proof of Income that supported the family in 2018.
Students transferring from HEOP, EOP, or SEEK must deliver or fax a Special Programs Transfer request form to the College Discovery Office in L-516, fax number: (718)368-5997.
Please watch our College Discovery Power Point Presentation: