Student Success Stories
"The Maritime program at Kingsborough has created doors for me that I never knew existed. Through Kingsborough I was able to discover a passion that has brought me where I am today, pursing an Unlimited Third Mates Deck License. During the start of my time at Kingsborough my major was liberal arts,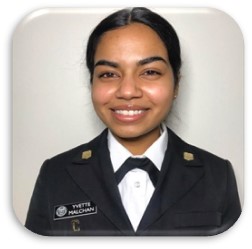 it was only by chance I had the opportunity of learning what the Maritime Technology Major was and from there I was able to meet Captain Nappo who has greatly influenced my life and the field I am in today. The Maritime program has shaped me into the young adult I am now as the program challenged me in the best ways. Furthermore, it has given me the foundation to succeed at SUNY Maritime. If it was not for the Maritime program at KBCC I honestly do not know where I would be in life. But because of the amazing support and knowledge I gained through the Maritime program at Kingsborough I am pursuing a career of a lifetime."

Yvette Malchan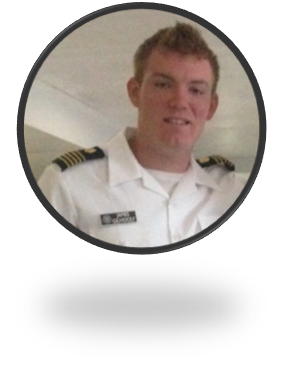 "I attended KBCC from 2010 through 2011 and received an AS in Marine Technology. My KBCC college education had prepared me for a smooth transition from school to work by providing me with the skills necessary to succeed. During my time students were required to do five internships with various companies that were in the maritime industry. This included working on DEP boats, the NYC water taxi, and also the SI Ferry, just to name a few. These internships were an excellent way to immerse the students in the world that they would be graduating into. There was also a mixture of classes ranging from welding and diesel generators, to coastal piloting and rules of the road. The instructors at KBCC were also instrumental in my success after graduation. They are some of the most experienced and capable instructors I have had. The marine technology program does not just prepare you for work just on a boat or in the water. The instructors make a conscious effort to elaborate on how certain lessons learned in classes can pertain to other industries as well. At the present time I am a Shift Supervisor for the New York Power Authority at the EZ 500MW Power Plant. I also used to be in the Merchant Marines as an Engineer. I believe KBCC laid the ground work for my future success and I would not be in the same position I am now without the program or the instructors."
James Gilhooly