Fall 2020
Student Union and Intercultural Center Presents:
Encounters Series

The Student Union and Intercultural Center's Encounters series seeks to bring the world a little bit closer to our Kingsborough Community College campus. Offering presentations that will broaden one's worldview and build bridges across our shared humanity, Encounters will engage our community in dialogue and discussion regarding global and local issues.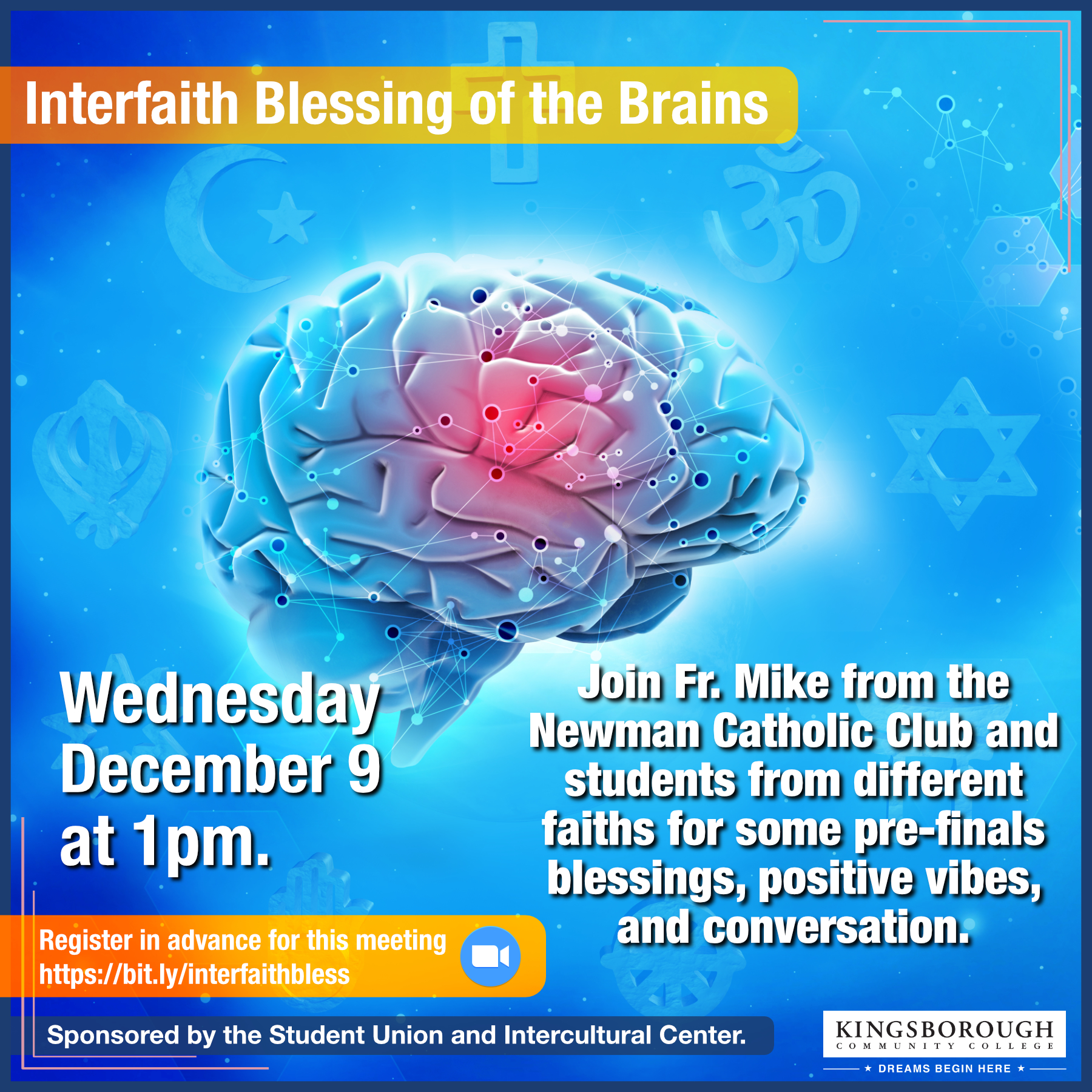 Interfaith Blessing of the Brains
Join Fr. Mike from the Newman Catholic Club and students from different faiths for some pre-finals blessings, positive vibes, and conversation.
Wednesday, December 9 at 1pm.
Register in advance for this meeting:
https://us02web.zoom.us/meeting/register/tZEtd-igrjkpHNJlTEfQ9ujxmBlr7_k1oreF
Sponsored by the Student Union and Intercultural Center.
---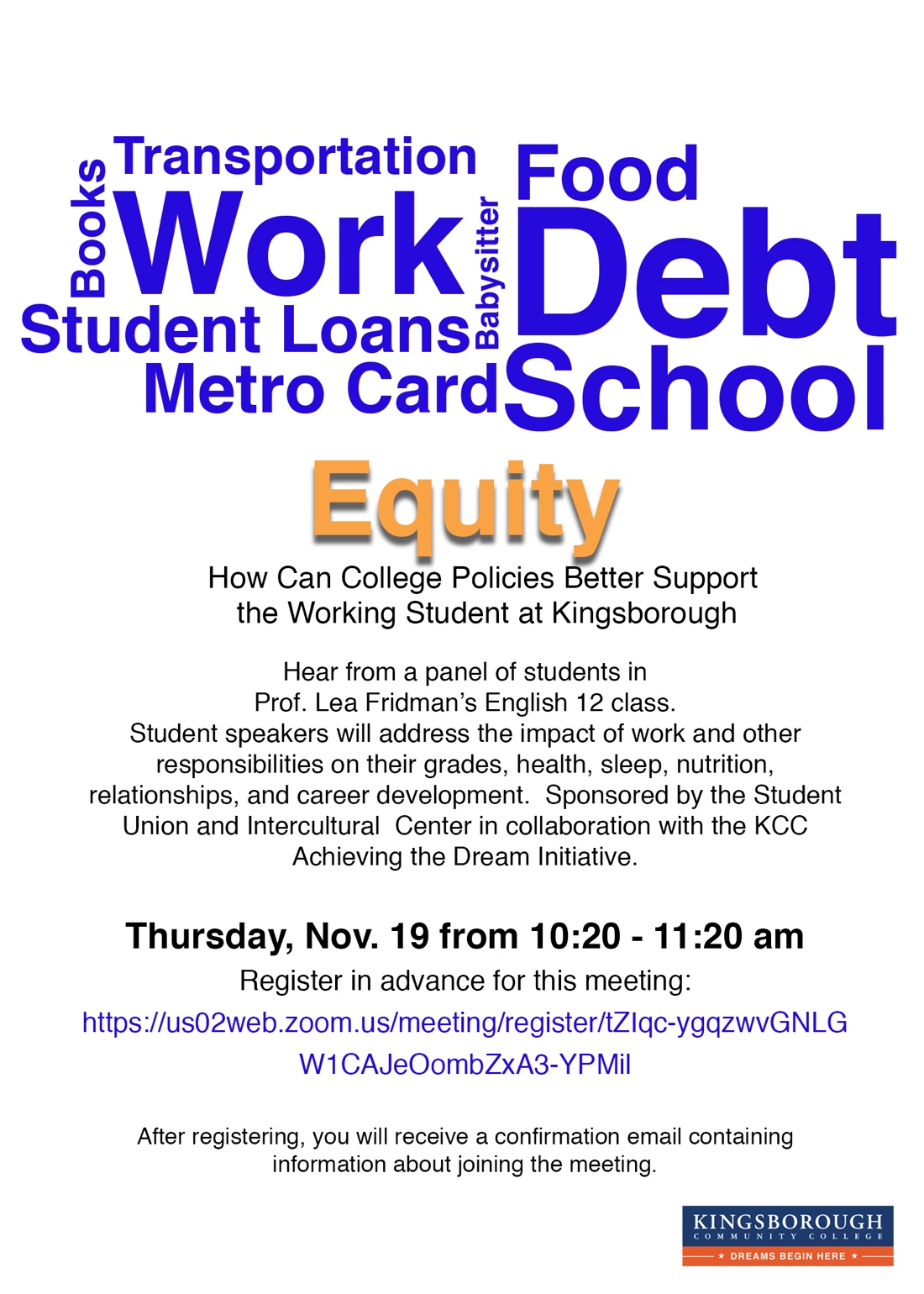 ---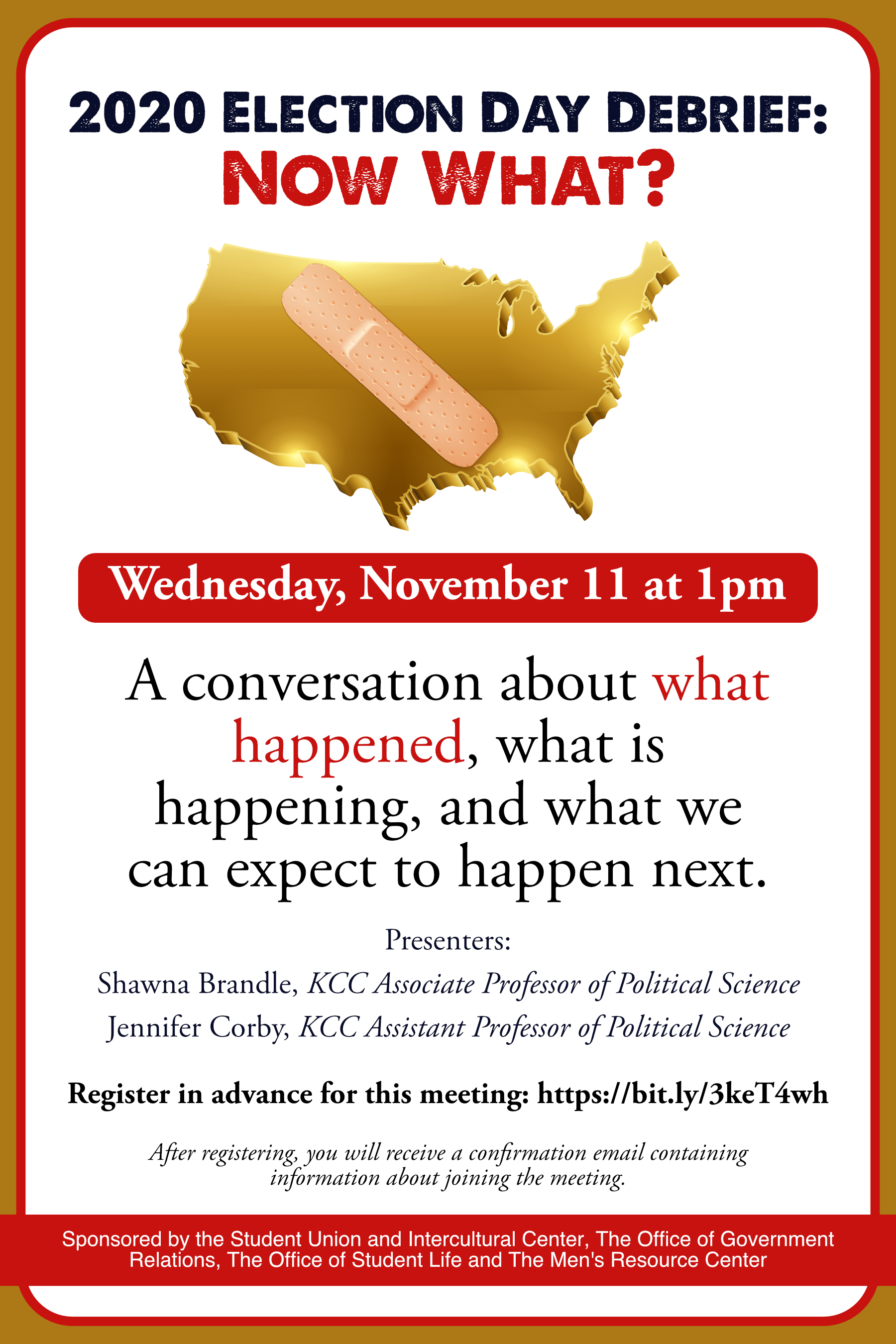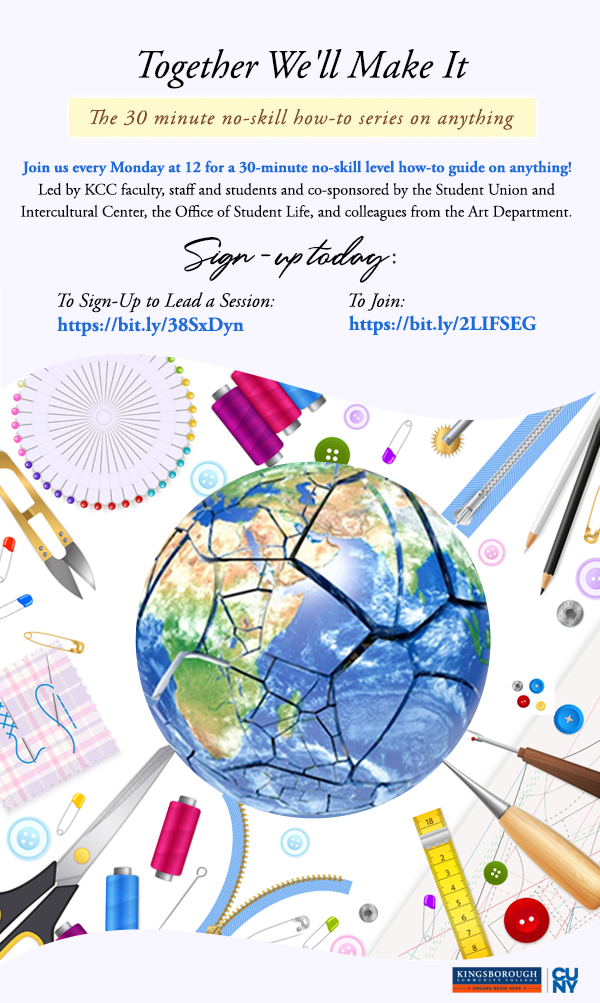 Together We'll Make It.
The Student Union and Intercultural Center, the Office of Student Life, and colleagues from the Art Department would like to invite you to join us as we build community while building new skills and learning new things. The idea for this event came together as we brainstormed how art is created during a global pandemic, social distancing, lockdowns, and quarantines. Our conversation led us to explore the concept of "art as social practice," an art medium focusing on engagement through human interaction and social discourse.
With that, I invite you all to join our "Together We'll Make It" series where you are invited to both demonstrate your talents and/or join in and learn something new. All activities are open to beginners for all KCC students, faculty, staff, and alumni.
We will be piloting the concept on two dates this winter session as we work to fill up our weekly schedule with your talents for the Spring semester. The two winter dates are:
Monday, January 25th at 12pm
Crafting Beads from Magazine
Led by Prof. Madeline Sorel, Art
Materials needed: Glue, scissors, catalogues or magazines, toothpicks, string or thread.
Monday, February 1st at 12pm
Thaumatrope
Led by Prof. Tommy Mintz, Art
A thaumatrope is an optical toy made from a disk with a picture on each side attached to two pieces of string. Twirling the string merges the two images together.
Materials needed: Pen or pencil, index cards or paper, string.
We'd love you to help showcase your skills - this can go beyond your disciplines - some examples include how to chop an onion, how to crochet, perfect beard care, top 5 facts to know about plant maintenance, proper form for a pushup, etc. etc. etc. The demonstrations should be 15 minutes long and allow time for the audience to practice and ask questions.
To sign up to lead a session: https://docs.google.com/spreadsheets/d/1v4iv4u3g7cYXhvAf5YhYB-0DIGTNVVqJbDQ2PbKopUw/edit#gid=0
To participate: (same Zoom link every Monday)
https://us02web.zoom.us/j/87012974587?pwd=b21yZlhBUkVNamJ0ZGJoTmNycWFVZz09