Get Connected & Stay Involved with
Student Government
Your Student Government Association (SGA) representatives are eager to meet you, work with you, and advocate for you. Get to know a little more about them in the profiled below. Virtually drop in to an SGA General Body meeting anytime to introduce yourself, share concerns, and ask questions. General Body Meetings are every other week; you can find up to date zoom meeting details by following @KCCSGA on Instagram or contacting the Office of Student Life. If you are interested in running for Student Government, now's the time! Email studentlife@kbcc.cuny.edu to apply.
SGA General Body Meeting - which is open to all KCC students - will be every other Tuesday at 3:00PM via Zoom. Register to join the meeting here. After registering, you will receive a confirmation email with information about joining the meeting. Fall General Body Meeting Dates: 9/28, 10/12, 10/26, 11/9, 11/23, and 12/7.
---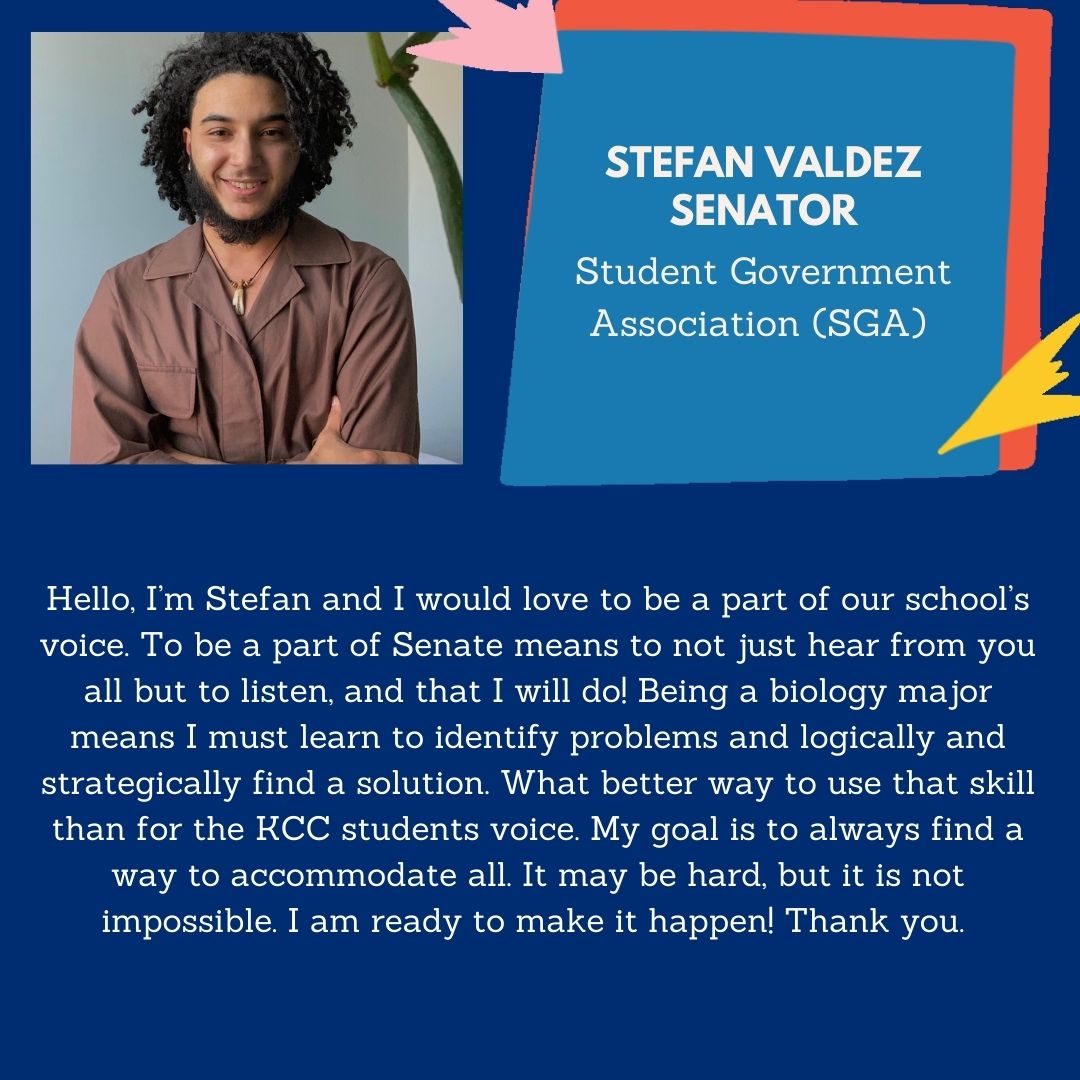 ---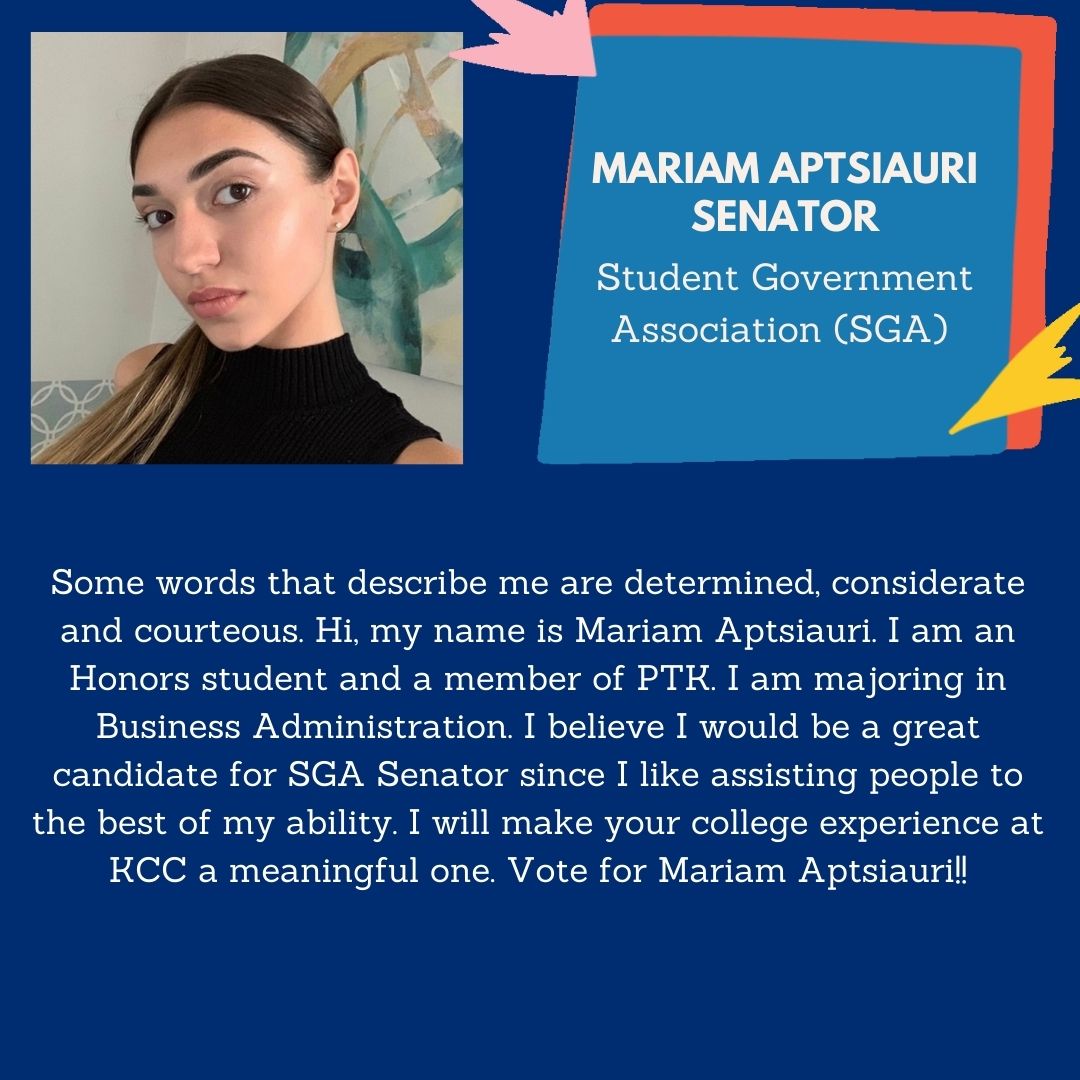 ---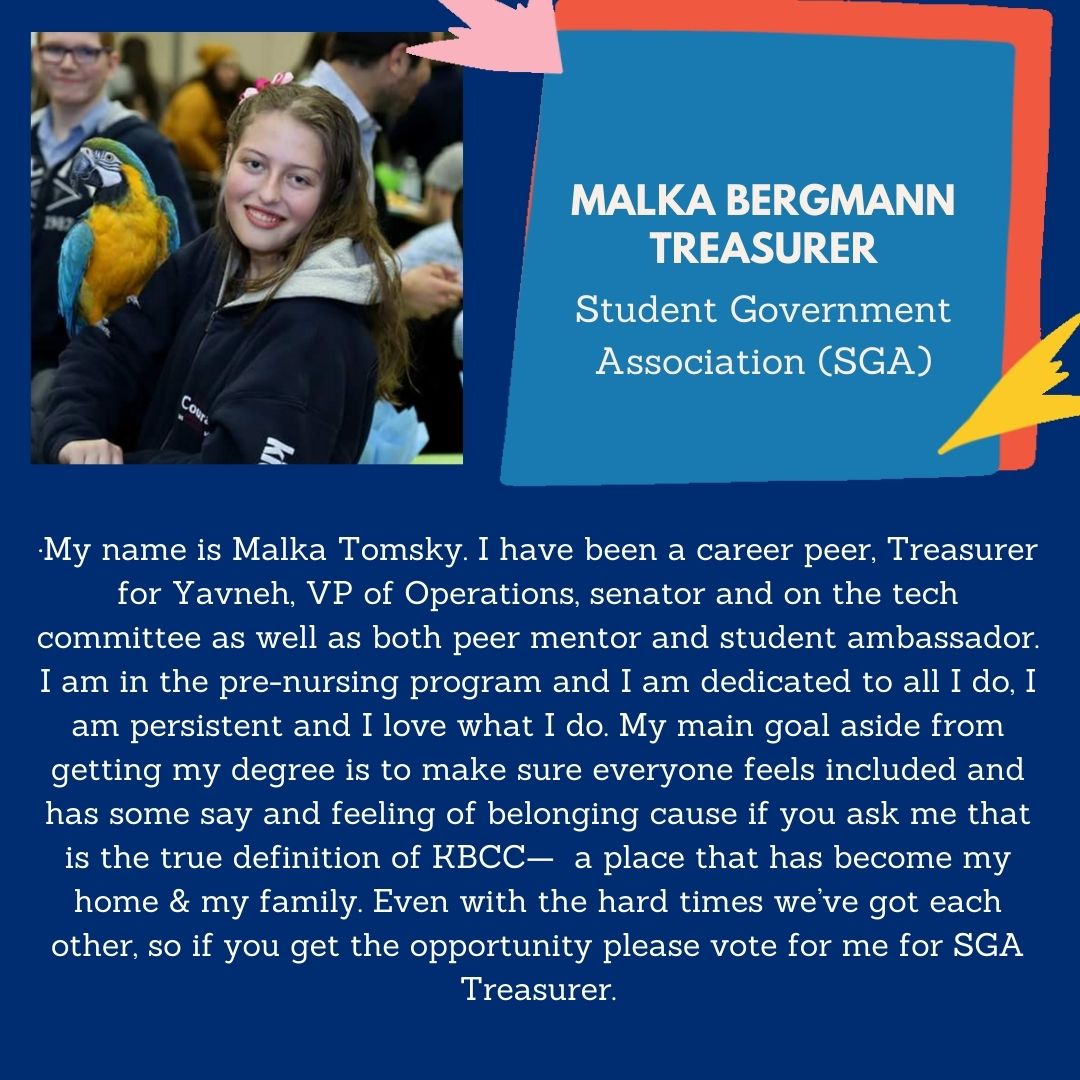 ---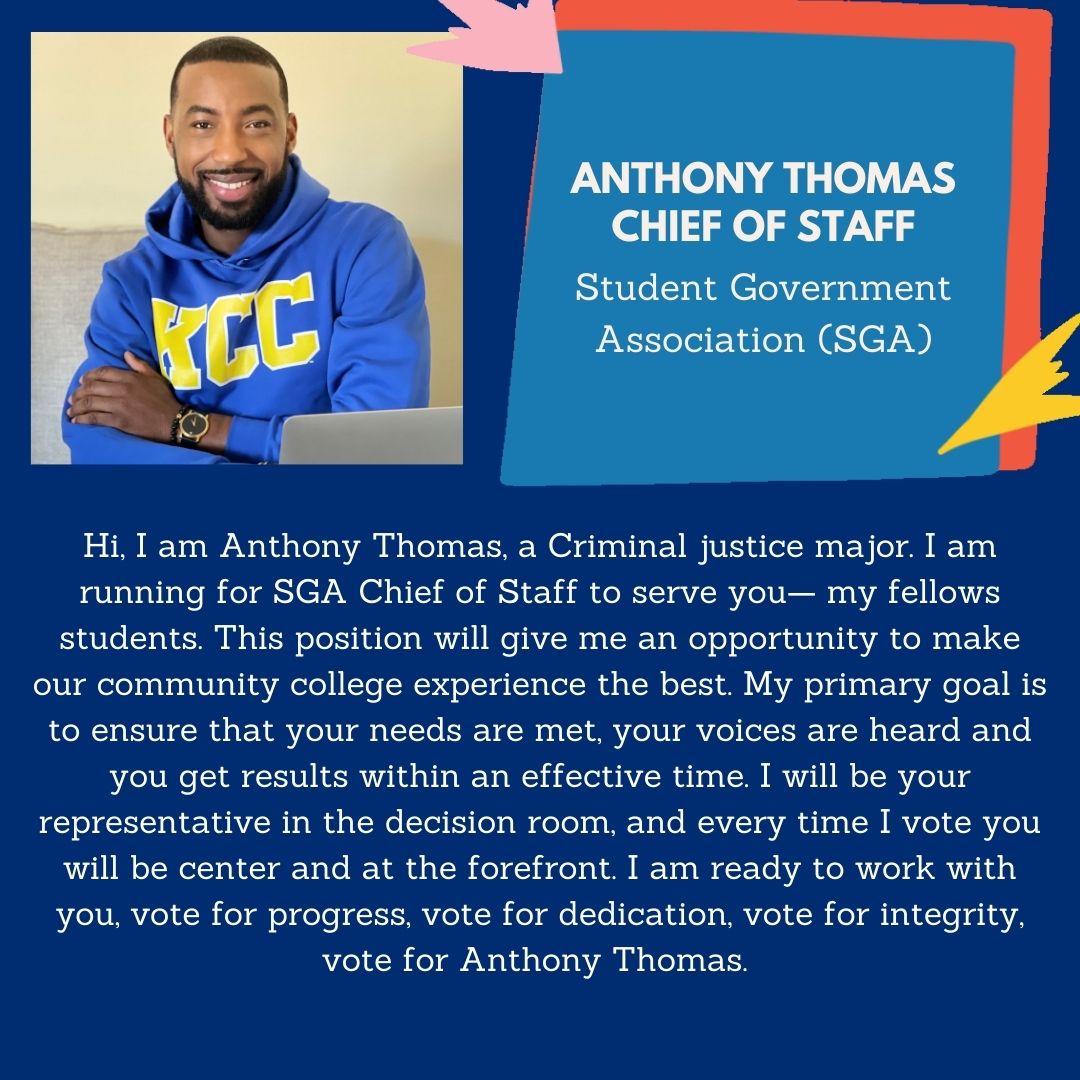 ---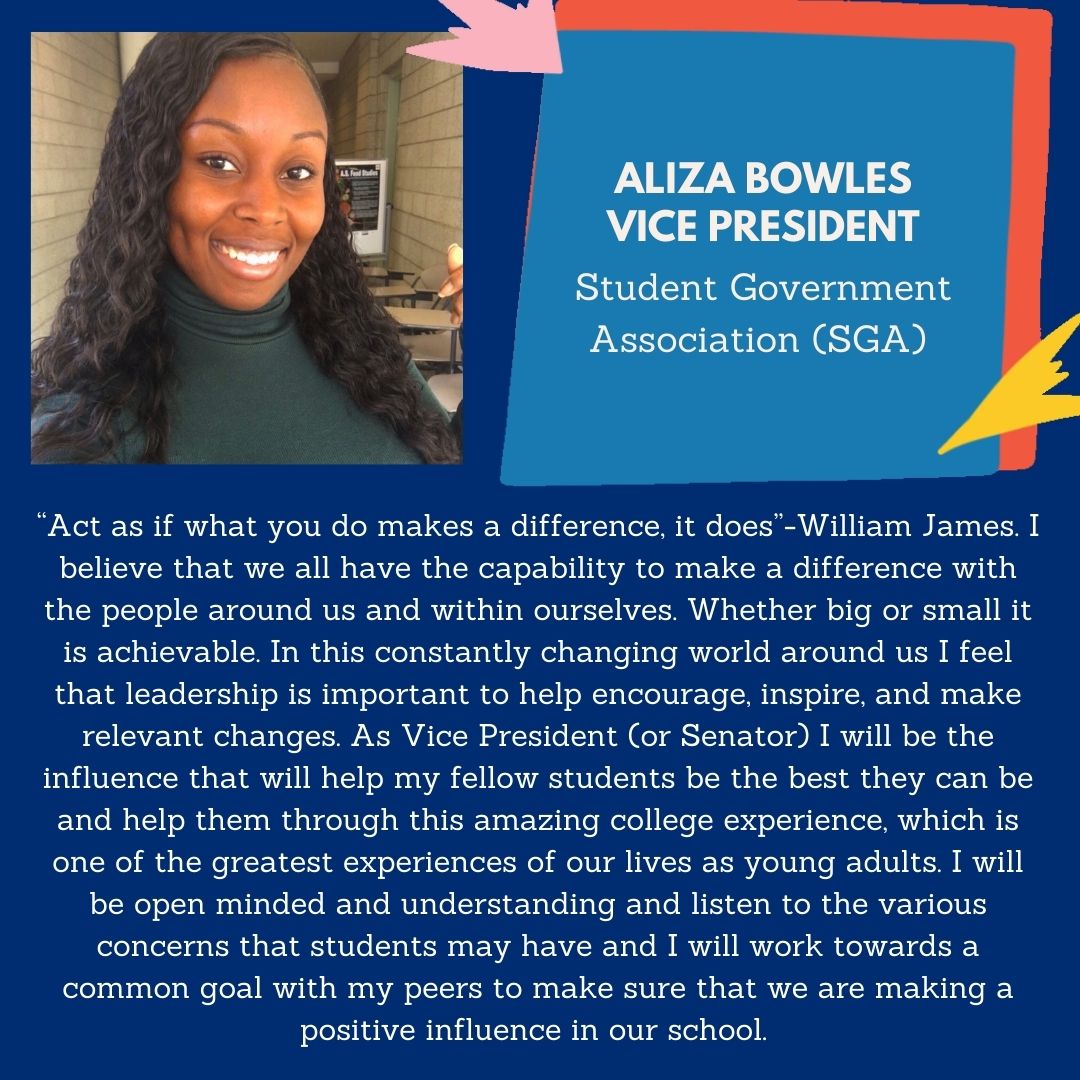 ---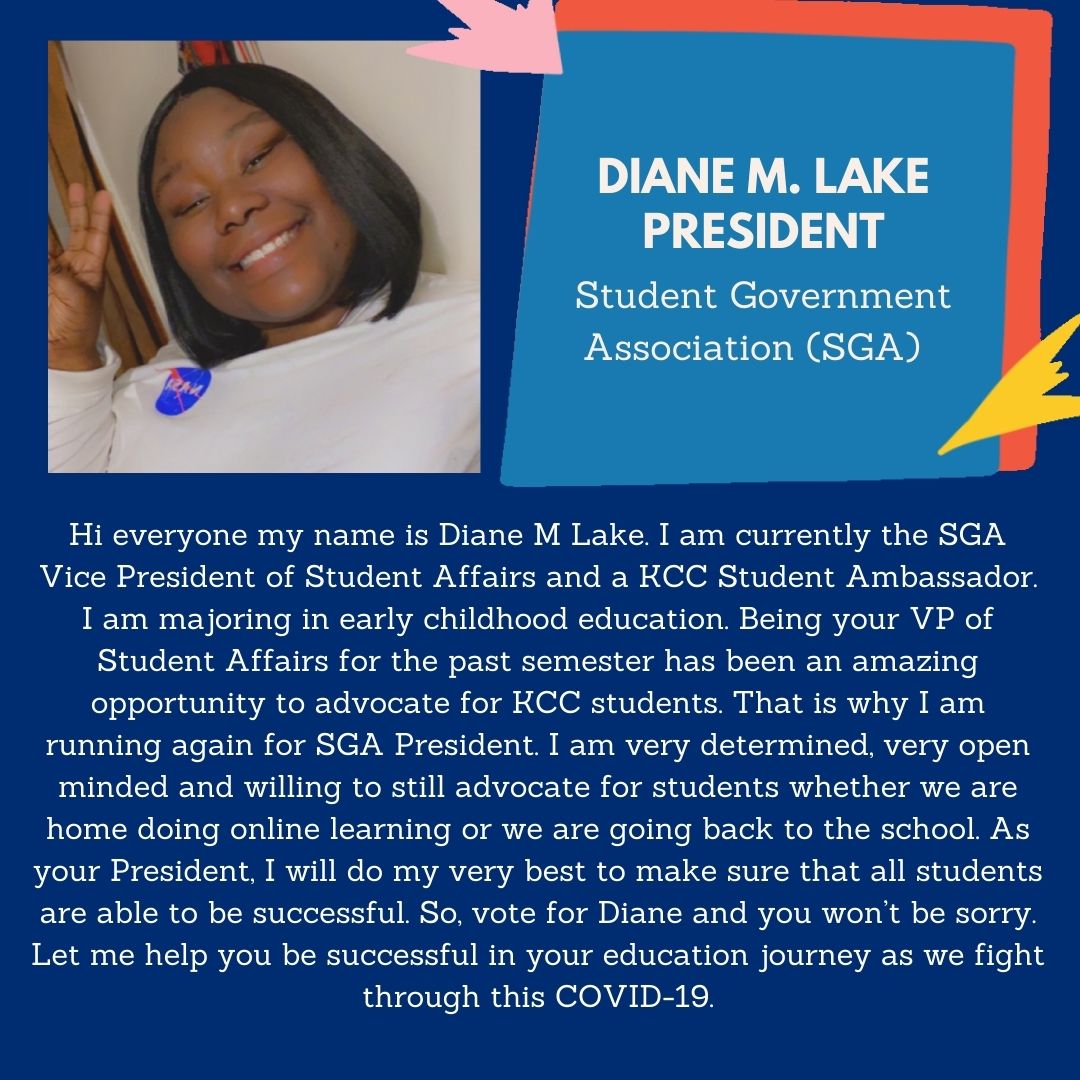 ---
2020-2021 KCC SGA
President: Diane M. Lake
Vice President: Aliza Bowles
Treasurer: Malka Bergmann
Chief of Staff: Anthony Thomas
Senators:

Keren Sainte
Tamesha Evans
Stefan Valdez
Mariam Aptsiauri
James Kerrigan
Lana Krinberg
6 vacant Senate positions
**College Council: (5 At-large Seats/Vacant Seats
For more information on joining SGA, please email studentlife@kbcc.cuny.edu