STEM Education: Strategies for Success
​Kingsborough faculty have been awarded several grants from the National Science Foundation to implement programs to increase student success in STEM courses. These efforts are ongoing as part of a nationwide movement to increase retention in STEM majors, and to help students graduate better prepared for STEM careers. The most successful strategies rely on numerous recent and not-so-recent studies about how people learn, particularly in math and science. CUNY has begun to implement major STEM initiatives across the university, including at Kingsborough, and the faculty play a critical role in designing the strategies that will be used.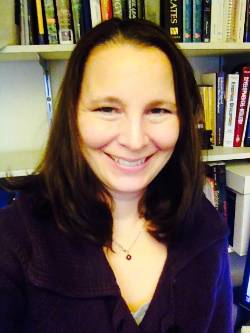 In this faculty interest group explore successful STEM education practices, and discuss how such practices might best be implemented at Kingsborough. We also discuss current efforts at KCC, with the aim of working across the STEM disciplines to maximize the benefits to our students.
The group, facilitated by Kristin Polizzotto (Biological Sciences), looks forward to the participation of as many of our colleagues as possible, including not only STEM faculty but all who are interested in this topic.
For more information, please contact Kristin at kristin.polizzotto@kbcc.cuny.edu and please see our work on the CUNY Academic Commons.