Small Teaching Online
Designing great online courses means rethinking some aspects of our teaching to make our courses engaging and effective for students--and maneagable for us! Please join facilitator Thomas Mintz (Art) in reading and discussing Small Teaching Online (Darby and Lang, 2019), which offers proven strategies for enhancing online learning that are not only effective, but practical!
Note: Although it is our practice so supply books for faculty, we are unable to do so given our current situation, but the book, or the e-book, can be purchased online.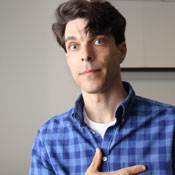 For more information or to join, please contact Tommy at thomas.mintz@kbcc.cuny.edu and please see our work on our Academic Commons page.