Liberty Partnerships Program At KCC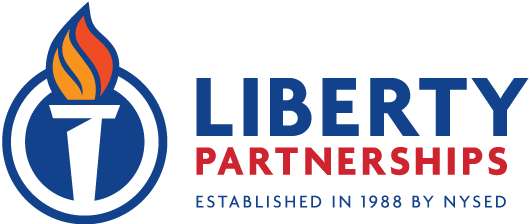 Staff Information/Biography
Project Director, Philia Anekwe is a former Department of Education English Teacher, Dean, and Coordinator of Student Affairs. I worked in advertising and finance in Corporate America for over 10 years, and have always been classified as the leader of the pack. I bring a wealth of knowledge to our program as I have served as a History Teacher, Advocate Counselor, and College Coordinator, under the supervision of LPP Director of St. John's University, Tina Souveraine-Weekes. My ability to manifest the impossible, gives my entire team the confidence and vigor to achieve limitless success.
Academic Coordinator, Kadijatu Bangurah, brings flavor to the program as a former HR Specialist at Amazon, Kadijatu educates a team of HR Specialists on aspects of health accommodations. She was also instrumental in delivering employee training programs to enhance employee's skills and improve organizational performance. She also excels in implementing employee's engagement initiatives and fostering a positive work culture. Kadijatu is known for her strong communication and interpersonal skills, which allow her to build positive relationships with employees, managers, and stakeholders. She is a strategic thinker who always looks for innovative solutions to HR challenges, and she is passionate about supporting employees' growth and development. Although Kadijatu works 3 days a week with LPP, her compassion for humanity allows her to be the ultimate balance of our team.
Workshop Coordinator, Desma Verneige-Smith, is a witty and knowledgeable Social Worker, who served as a Secretarial Liaison between the Ministry of Education and a Secondary School on the sunny island of "St. Lucia. Desma is a strong believer that life's challenges are not supposed to paralyze you but instead they are supposed to help you discover who you really are. Desma believes in helping people and communities navigate their everyday challenges, hence making their life better. Desma works full time with LPP and is dedicated to providing our team with the best outcomes.
Case Manager, Lawrence Verneige is a quiet storm and the genie behind the operational team. Lawrence is gifted in math and science, but also has a great sense of style. Lawrence is a Site Manager at Express and is serious about organization, dedication, motivation, and liberation. Lawrence believes that those who are born to soar, are always willing to leave the nest and figure life out by using all of their facets. Lawrence works part-time with LPP, serving 2 days per week, but giving us a full time result in his dual role as data manager and case manager
Mentor Coordinator, Phillip Harris Jr. is sharp as a whistle and charming as a prince. Jr. works as a Veterinarian Assistant and used to work under the supervision of Lawrence Verneige. Jr, works hard and plays harder. He believes that dedication and imagination will reap the impossible. Phillip works part-time with LPP, serving 1 day per week.
Contact Information:
Philia Anekwe
Project Director
Kingsborough Community College

Room: F106

Department: Collaborative Program

e-mail: Philia.Anekwe@kbcc.cuny.edu

Phone:

718-368-5335
Fax:

718-368-5337
Liberty Partnerships Program
Facts about the Liberty Partnerships Program (LPP)
Kingsborough's LPP is presently serving 360 high school students and alumni from the Thomas Jefferson Complex which comprises four (4) high schools namely:

World Academy for Total Community Health High School
High School for Civil Rights and Law
Performing Arts and Technology High School
FDNY – Captain Vernon A. Richard High School for Fire and Life Safety

Kingsborough's LPP is impacting the development of independent and self-directed youth who will become productive citizens of tomorrow
During the 2023-2024 academic year, fifty-one (51) Liberty Partnerships Program will be servicing students through New York State.
Kingsborough's LPP has served over 3000 students
Established in 1989, Kingsborough's LPP has been committed to its goal of helping retain and successfully graduate at-risk high school students. Funded by the New York State Department of Education, the LPP offers our students compensatory and supportive services which are designed to increase their motivation and ability to complete secondary school and see entry into post secondary education and meaningful employment.
Believing in the effectiveness of a collaborative approach to motivating our students, the LPP includes the following partners:

Members of the Kingsborough's faculty and administration
Parents
Teachers and school administrators
Local businesses
Volunteers, mentors, and community-based organizations
Coming Soon
Blood Drive – December 19, 2023 @ Thomas Jefferson Complex
400 Pennsylvania Avenue, Brooklyn, NY 11207
Empire Promise Youth Summit – April 24-26, 2024
Survivor, Creating a Legacy of Leadership!
Ongoing Activities
Toy Drive
School Pantry