Job Fairs/On-Campus Recruitment
COVID-19 UPDATE:
The Center for Career Development & Experiential Learning continues to work remotely with employers to assist them with their recruitment needs. Please contact us via email at careerdevelopment@kbcc.cuny.edu regarding job postings and/or recruitment events.
FALL JOB FAIR
The Fall Job Fair assists New York Area businesses with getting ready for the busy Holiday Season as well as providing students with needed part time and full time employment. In the past, the program has attracted a turnout of over 300 students and has helped companies fill their staffing needs.
SPRING JOB FAIR
The Spring Job Fair is designed for students who are looking for part time and full time positions in their career fields, but also students who are seeking summer employment and internships. This fair also attracts over 300 hundred students.
ON-CAMPUS RECRUITMENT
Many companies, organizations, and agencies maintain a visible presence on campus throughout the academic year by setting up a table to meet with our students to disseminate information about their organization and actively recruit interested students. If you are interested in setting up on-campus recruitment, please complete and return the form below with a list of preferred dates and times.
On-Campus Recruitment is currently on hold due to the pandemic. Please email us at careerdevelopment@kbcc.cuny.edu to arrange alternative recruitment events.
TARGETED RESUME REFERRAL
Targeted Resume Referrals enable the Career Development Center to directly submit students' applications and resumes to companies and organizations that match their interests. If there is a position you would like to fill using this process, the Career Development Center can provide you with resumes and arrange on-campus interviews with those students who meet your employment criteria.
For more information contact:
Marisa Joseph
marisa.joseph@kbcc.cuny.edu
Director, Career Services
Kingsborough Community College
2001 Oriental Boulevard
Brooklyn, NY 11235
Phone: 718-368-5115
Fax: 718-368-5366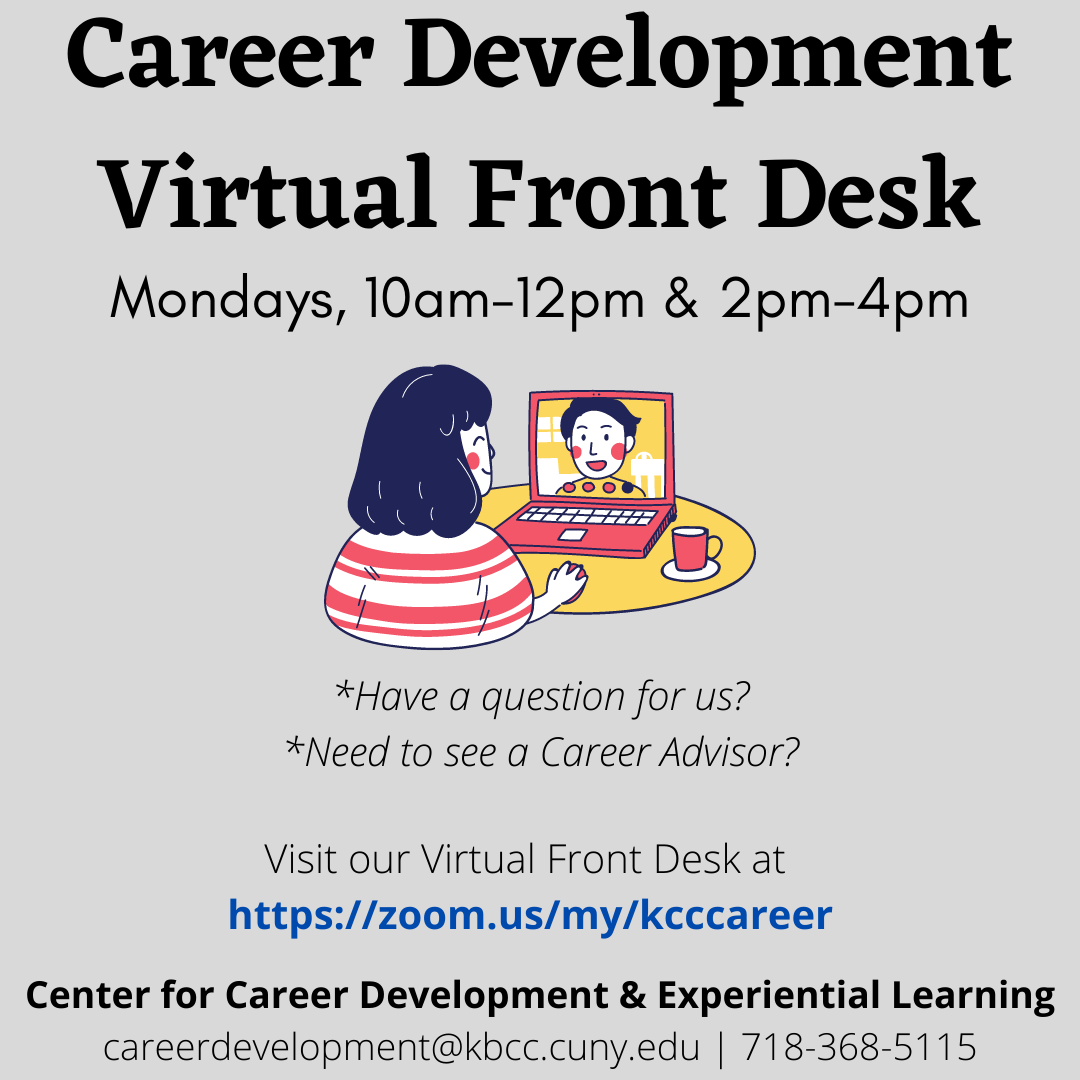 Follow Us On:
Stay current with up to the minute news on all our services and programs.