What is an Internship?
An internship is a short-term work experience that is intended to expose you to a career field of interest while offering you the ability to acquire professional experience. Internships can be structured in the following ways:
Full or part-time
Short or long-term
Paid or unpaid
For credit and not-for-credit
Self-directed or mentor-led
Why do an Internship?
In addition to exploring careers and developing professionally, internships are an opportunity to "try-out" a career and network and develop contacts. Some mutual benefits:
Allows a company that you are actively investigating to evaluate you
Your internship may provide a "foot in the door"
According to NACE 53% of Employers converted Interns into Full-Time employees.
To apply for internships, register for Career Wave.
Need Academic Credit for an Internship?
You may earn 1 elective credit registering for an internship course through the Career Development Office. Please visit C-102
or call 718-368-5115
to speak with the Internship Coordinator for more information.
Students
---
Employers
Click here to find out about our internship program and for details on how to get started.
---
Click here to view videos by Kingsborough students as a part of an internship with NYC Media.
---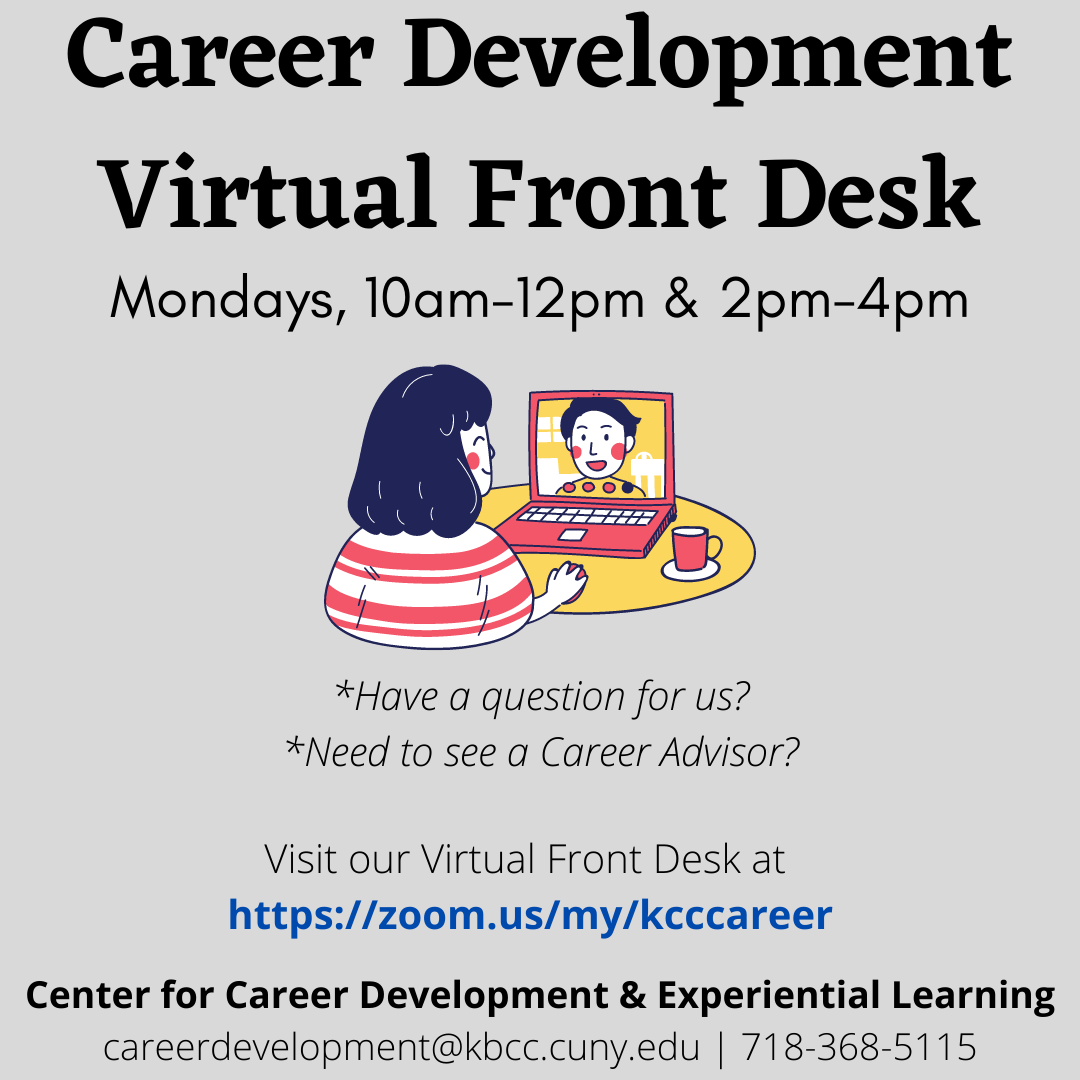 Follow Us On:
Stay current with up to the minute news on all our services and programs.
---