FLEX Programs of Study
Online Degrees
Hybrid Programs
College Designed Around Your Busy Lifestyle
Kingsborough Community Colleges' new KCC FLEX is college your way — anytime, anywhere. It's an affordable, flexible way to earn – or finish – a college degree that fits your lifestyle.
You can complete a KCC FLEX degree online and on-campus, evenings and weekends. You can take daytime classes, too, if that works for you. Create a class schedule that meets your needs by taking classes in any combination.
Our flexible schedule is perfect for adults who juggle school, family and work.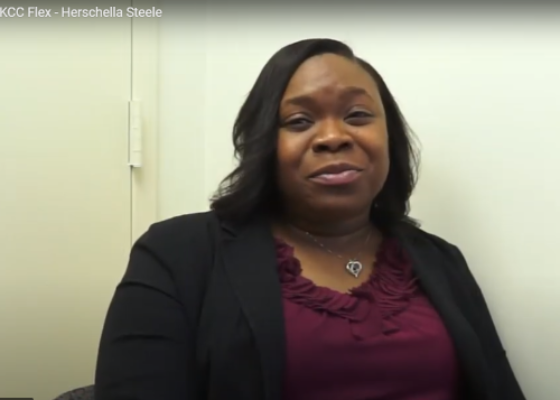 100% Fully Online Programs



Hybrid (Online, Evenings, Weekends) Programs


FLEX Forward/Transferring to SPS
GET STARTED
Contact List
Email: KCC.FLEX@kbcc.cuny.edu
Office Location Room

A113

Zoom: https://tinyurl.com/4czr3zju

Meeting ID: 953 0429 8196
Passcode: 483049


Herschella Steele

,

Manager


Judeine Watson,

Enrollment Coach,


Tanzania Browne

,

Academic Success Coach


Felix Yusupov

,

Math Coach


Clarence Wilson,

College Assistant