Career Peers
Working as a Career Peer allows students to gain valuable experience to add to their resume and develop career competencies such as career and self-development, communication, professionalism, and teamwork.
Responsibilities include:
Promote career services to the student body
Administrative duties
Manage social media platforms
Attend and provide support at career events
Serve on the career development advisory board
Hours of operation are Monday-Friday, 9:30am-4:30pm. This is a in person role (hybrid during the winter and summer modules). Students are paid through the Work Study Program if they are receiving financial aid. Students who think they are eligible for the Work Study Program should speak with an advisor in the Financial Aid office.
For more information please email the Career Center at careerdevelopment@kbcc.cuny.edu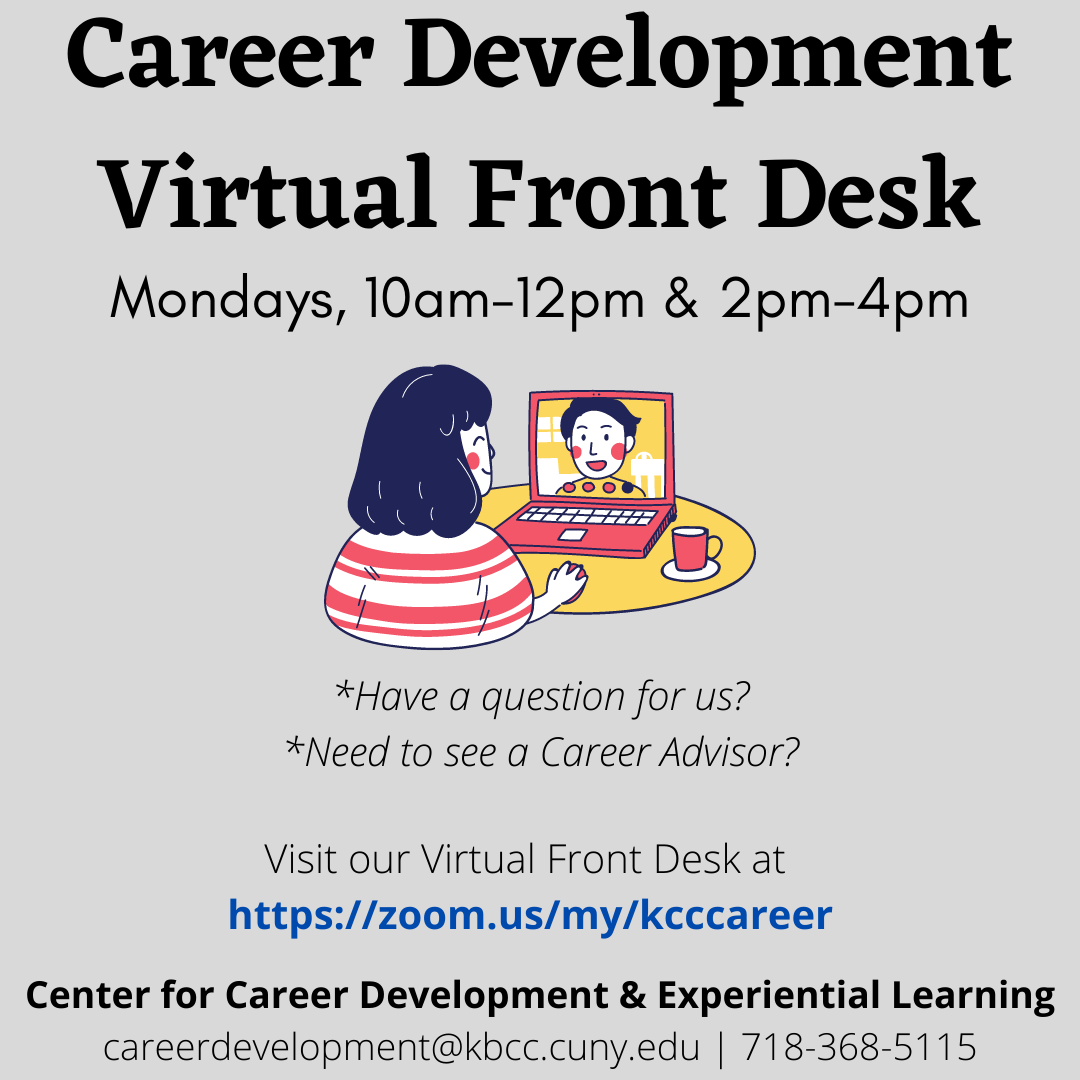 Follow Us On:
Stay current with up to the minute news on all our services and programs.
---