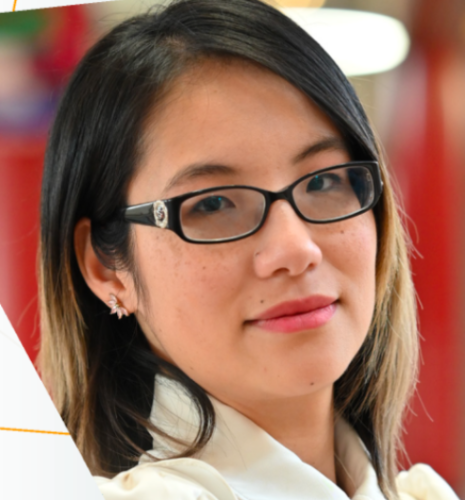 Kingsborough Community College Student Nikki Tam Named DREAM Scholar by Achieving The Dream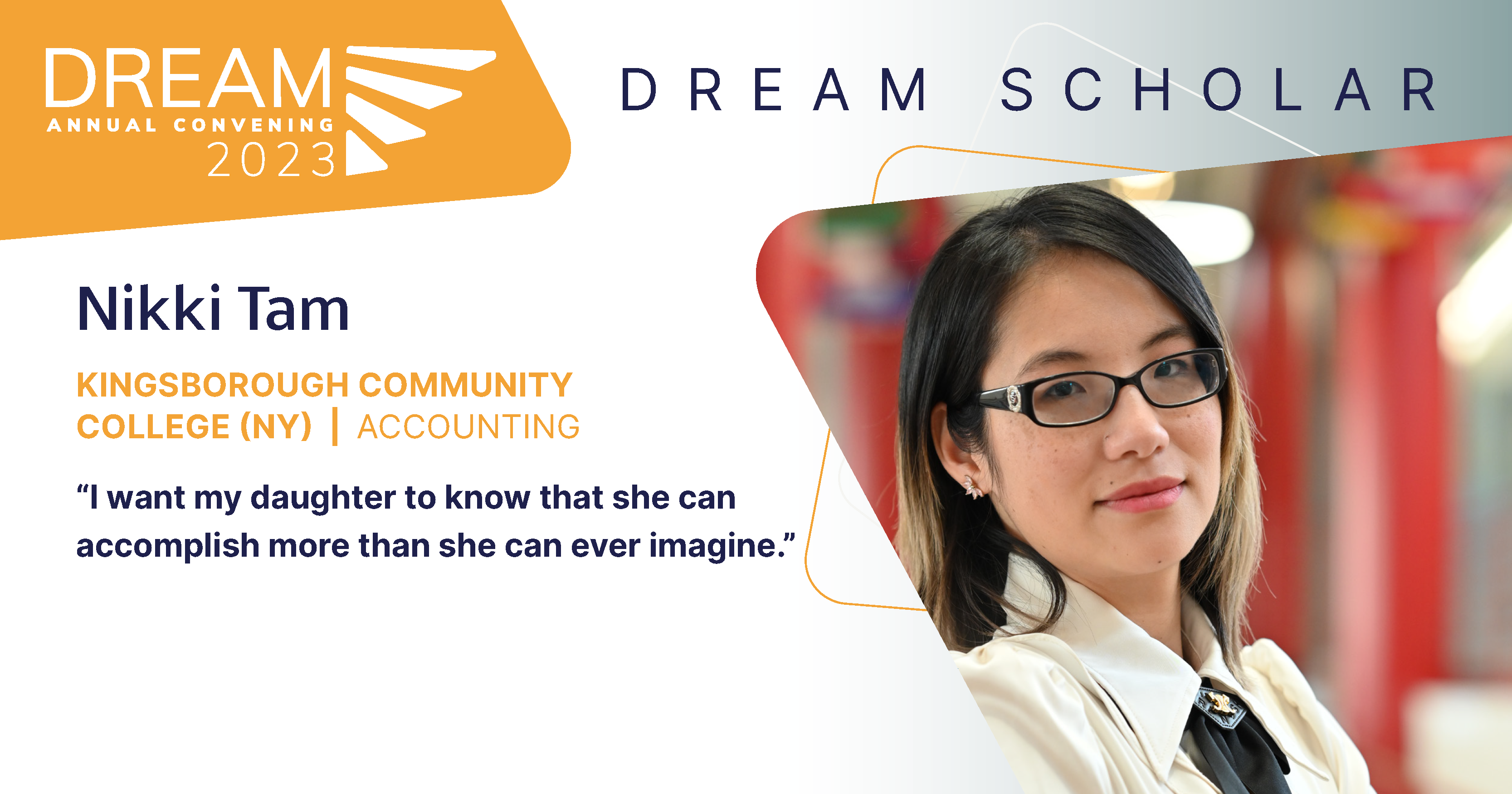 Congratulations to KCC student Nikki Tam on being named a DREAM Scholar by Achieving The Dream. She joins this year's cohort of outstanding students, leaders, and advocates.
Each year, Achieving the Dream selects eight community college students to participate in an immersive learning experience at DREAM, our annual convening. Chosen through a rigorous application process, DREAM Scholars are outstanding students with diverse stories who bring their voices center stage and learn alongside higher education leaders throughout the conference.
This year's DREAM Scholars have all been told stories at some point in their lives — whether by family members, peers, teachers, or societal expectations — that they were not meant for higher education. But they are each determined to write a different story.
Nikki is a wife and mother who was told from an early age that she should prioritize family over education, but when she found a flexible online program through Kingsborough, she didn't let anyone stop her from enrolling.
In 2021, Nikki experienced a severe case of retinal detachment which left her with permanent physical and learning disabilities. She has had to adopt new learning methods, like using audiobooks to read her course materials, but is no less determined to complete her degree. She is currently president of the Student Government Association at Kingsborough. She is also a delegate at the University Senate, where she uses her role to spread awareness about mental health and to create more support for students.
Congratulations to Nikki and all of the DREAM Scholars.
To learn more, visit https://achievingthedream.org/meet-the-2023-dream-scholars/
BROOKLYN, NY – Kingsborough Community College (KCC) will receive $100,000 in funding from Citizens Bank as a part of an additional $400,000 investment in the Education Design Lab's Community College Growth Engine to benefit CUNY community colleges.
Brooklyn, NY — KCC, in partnership with City Tech, has received a $1M grant from the CUNY Workforce Development Training Grant/Contract Courses to add credential and micro-credential certifications in culinary cannabis to their existing hospitality and culinary arts programs. Slated to begin this summer, the campuses expect to train a total of 250 students over the next three years.
February 6, 2023 – Beginning Tuesday, February 7, 2023, and continuing every other Tuesday, KCC representative Hillary Stackpole, program administrator of K-BON (Kingsborough Bridges to Opportunity Network), will be on-site at the Alliance for Coney Island's office from 10 a.m. to 2 p.m., located at 1904 Surf Avenue.