CUNY EDGE Staff at KBCC.
---
For More Information about the CUNY EDGE Program Please Contact:
---
Director
Gerald Maître
(718) 368-4661
Room T4-216
Assistant Director
Alma Riley
(718) 368– 4804
Room T4-216
Administrative Assistant
Nneka Ramcharitar
(718) 368-4660
Room T4-216
Advisor
Alison Murray
(718)368-4827
Room T4-260
Advisor
Molly House
(718) 368-4881
Room T4-258
Advisor/Career Specialist
Jessica Lawes
(718) 368-4882
Room T4-259
WHO WE ARE
CUNY EDGE envisions a world in which all people have access to the educational opportunities and support they need to realize academic success, a sustainable career, and a brighter future. We commit to contributing to this vision. CUNY EDGE's mission is to help CUNY students who are receiving public assistance achieve academic excellence, graduate on time, and find employment.
GET AN EDGE ON YOUR
EDUCATION
Department Of Student Development
CUNY EDGE Office Room T4-216
Phone (718) 368-4660
Fax ( 718 ) 368- 4892
Kingsborough is an Equal Opportunity/ Affirmative Action/RCA/ Americans with Disabilities Act Employer.
Subject to errors and omission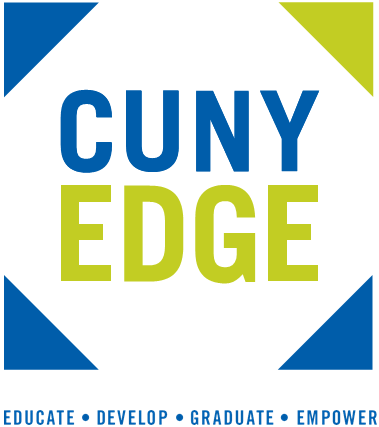 KINGSBOROUGH COMMUNITY COLLEGE
The City University of New York
2001 Oriental Blvd, 11235 Room T4216
(718) 368– 4660