Kingsborough Community College
60 Years
1941-1945
During World War II, a Maritime Training Station was built on the site currently occupied by Kingsborough Community College. Thousands of Merchant Marines were training at the facility, which was used in the post-war years by the United States Air Force, the Coast Guard, and Civil Defense.


1941-1945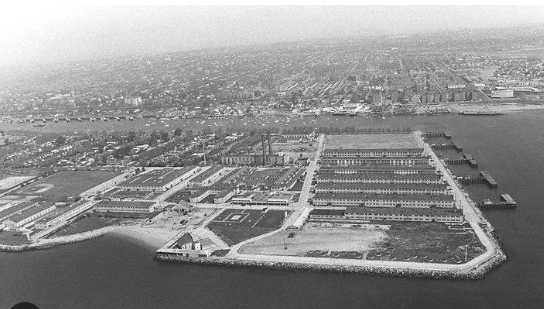 1941-1945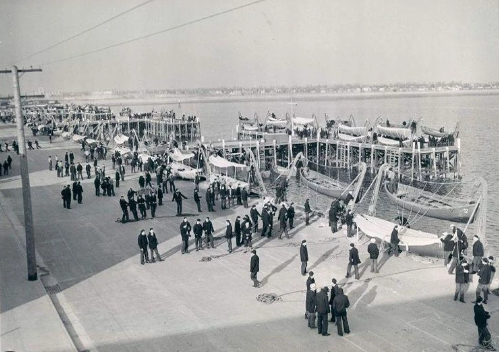 Spring 1962
Former Parks Commissioner and urban planner Robert Moses and current Parks Commissioner Newbold Morris submit a proposal to Mayor Robert F. Wagner, requesting that the former Maritime Training Station at Manhattan Beach be demolished and redesigned as a public recreation area.
May 7, 1962
The Manhattan Beach Community Group, a neighborhood civic organization that strongly opposed the Moses proposal, appoints a committee to promote the establishment of Kingsborough Community College on the site. Through the efforts of committee members Samuel Bonom, Dr. William Leader, Morris J. Stein, Herman Field, and Henry Modell (as well as allies Brooklyn Borough President Abe Stark and Congressman Abraham J. Multer), the proposal is brought to Mayor Robert F. Wagner, who is favorable to the plan and arranges a meeting between the group and Gustave G. Rosenberg, Chair of the New York Board of Higher Education on October 25, 1962.
October 30, 1962
Gustave G. Rosenberg appoints a separate Kingsborough Community College Committee, chaired by Board of Higher Education member Gladys M. Dorman. Other members of this second committee include Mary S. Ingraham, Edward D. Re, Arthur Rosencrans, and Arleigh B. Williamson.
September 12, 1963
The State University of New York approves the establishment of Kingsborough Community College.
January 1964
At the recommendation of Gladys M. Dorman, the Board of Higher Education nominates Jacob I. Hartstein as Kingsborough Community College's first president.
April 20, 1964
After considering alternate locations suggested by the City Planning Commission in January, the Site Selection Board finally approves the establishment of Kingsborough Community College at the Manhattan Beach site on April 20, 1964.
September 17, 1964
More than 400 students attend the first student convocation hosted by President Jacob I. Hartstein, which included invited guests Gladys M. Dorman and Gustave G. Rosenberg.
September 23 1964
Kingsborough Community College opens its doors, welcoming 468 students and 39 faculty members. Classes are initially held in two annex locations: the former Public School 98 at 26th Street and Avenue Z in Sheepshead Bay, and at the Masonic Temple at Clermont and Lafayette Avenues in Mid-Brooklyn.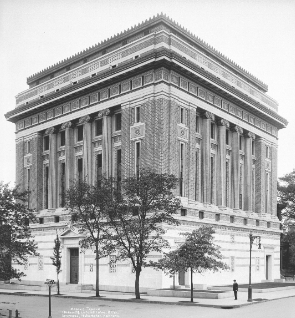 March 25, 1965
President Jacob I. Hartstein officially inaugurated as KCC President at ceremonies held at Whitman Hall, Brooklyn College.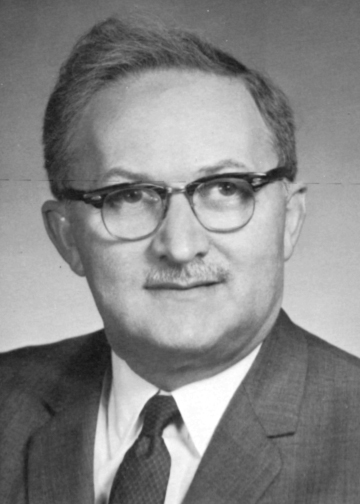 Jacob I. Hartstein
President, 1964-1969
March 1965
The inaugural issue of Scepter, the campus newspaper, is published.
April 1965
A 60-acre tract of land at Manhattan Beach is formally deeded to the Board of Higher Education.
August 31, 1965
KCC moves from P.S. 98 to the Manhattan Beach campus, with classes held in two rehabilitated military classrooms. Enrollments increase so rapidly that in addition to the continuing use of the Mid-Brooklyn campus, space is rented at the Manhattan Beach Jewish Center on West End Avenue the following year.
Spring, 1966
The first volume of Odyssey, the college yearbook, is published. The first issue of Antheon, the annual literary and arts magazine, makes its debut in June.
June 7, 1966
Commencement exercises are held at Whitman Auditorium, Brooklyn College, for Kingsborough's first graduating class.
April 18, 1967
Noted journalist and author Jane Jacobs, author of The Death and Life of Great American Cities (1961) visits KCC as part of a program entitled "The Social Uses of Power."
Spring 1967
As political debate in America surrounding the Vietnam War escalates, two opposing student groups are founded during this turbulent historical moment: a Kingsborough chapter of the Students for a Democratic Society (SDS) and, on the opposite end of the spectrum, the American Students for Liberty (ASL). On May 23, some three hundred students attend a debate in which four KCC faculty members argue for and against the war and the policies of the Johnson Administration.
January 1968
The Board of Higher Education approves the Master Plan for the Kingsborough Community College campus and architectural drawings are completed for the permanent campus.
January 1968
Construction of a series of eight temporary buildings is initiated to house classrooms, laboratories, a library, a cafeteria, offices, and a gymnasium. The temporary buildings are located in the northeast quadrant of the campus so as not to interfere with permanent construction.
1969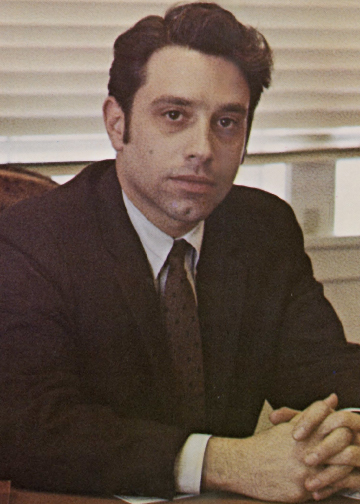 Joseph Shenker
Acting President, 1969-1970
May 15, 1969
An open house is held in the T-2 Auditorium to honor Gladys M. Dorman, Chair of the Board of Higher Education's KCC Committee, and Brooklyn Borough President Abe Stark for their pioneering contributions to the founding of Kingsborough.
June 8, 1970
U.S. Congresswoman (and later Presidential candidate) Shirley Chisholm, the first African American woman elected to Congress, is the Commencement speaker at KCC's fifth graduation ceremony.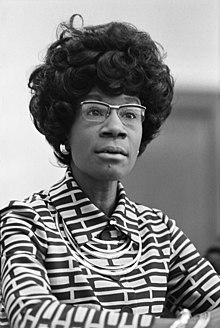 1970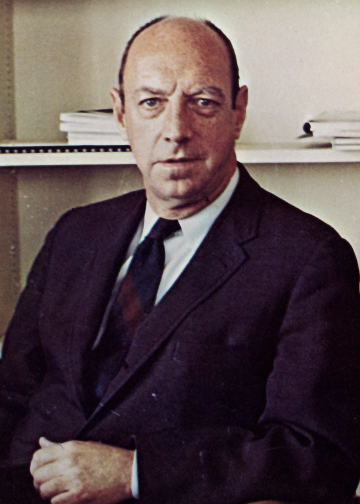 Theodore Powell
President, 1970-1971
September 1970
The Radio Club is founded, with Professor John Manbeck as faculty advisor; the club soon thereafter inaugurates the college's first radio station, WKCC. In November 1977 the station switches from AM to the new FM format; as there was already a WKCC-FM in existence, the station chose new call letters, WKRB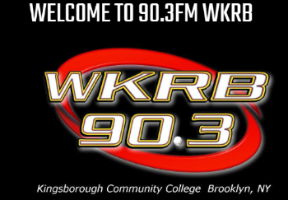 April 27, 1971
Boxer and activist Muhammad Ali speaks to Kingsborough students at two events.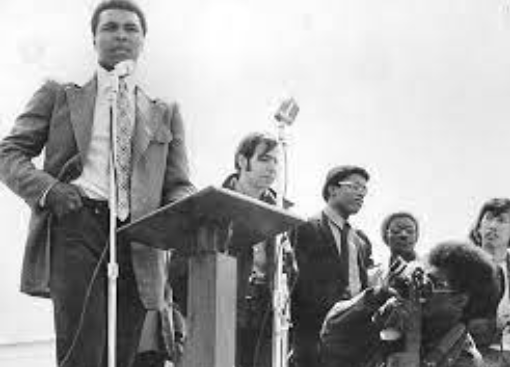 1971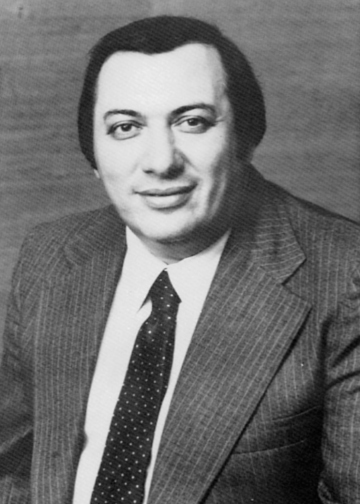 Leon M. Goldstein
President,1971-1999
April 27, 1971
The Mid-Brooklyn (Masonic Temple) campus, in use since fall 1964, is vacated to provide classroom space for Medgar Evers College, established in 1970.
March 18, 1972
Famed author Anthony Burgess discusses A Clockwork Orange and other works with KCC students.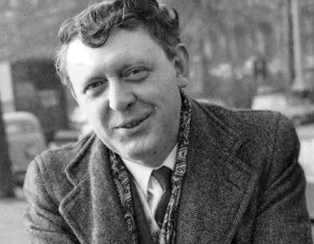 April 30, 1972
U.S. Senator and Presidential hopeful Eugene J. McCarthy presents a talk to KCC students, "Toward a Responsible Presidency."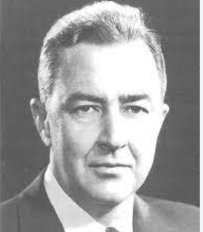 September 22, 1972
Actor and activist Jane Fonda, along with folk singer Holly Near and activist Tom Hayden, visits KCC as part of antiwar movement activities, sponsored by the Responsive Attitude Program (RAP), a student organization.


Fall 1973
Construction of the eight temporary buildings and groundbreaking occurs for Phase I of the New Campus Construction is completed. U.S. Senator Jacob Javitz attends Land Grant ceremony at Kingsborough deeding six more acres of land to the college from the federal government.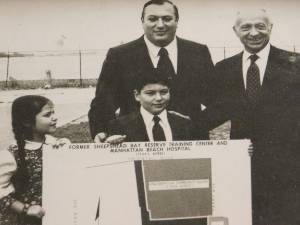 May 1977
Demolition begins on the original Administration (A) Building, the oldest remaining building on the campus, which dated from the 1930s. The North and South buildings, remnants of the Maritime Training Station and used by the college since 1965, were also later demolished.
Fall 1977
Osamu Shimoda's thirty-five foot, Cor-Ten steel sculpture Ascendance is installed outside the Administration Building.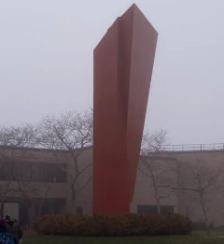 1981
Irving Glasser
Acting President, 1981
1985
Governor Mario Cuomo visits Kingsborough.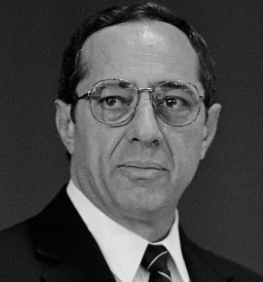 1988
Groundbreaking of the Marine and Academic Center.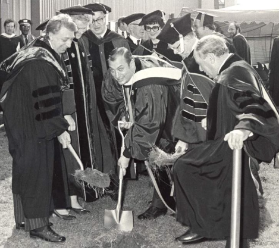 1990
The Kingsborough Light atop the Marine and Academic Center is activated – U.S. Coast Guard Light List #3168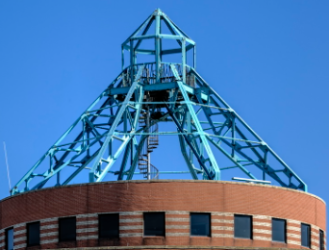 Spring 1991
Passage, a monumental steel sculpture by American artist Melvin Edwards, is inaugurated outside the new Marine Academic Center.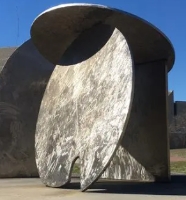 Summer 1991
A film adaption of David Mamet's Glengarry Glen Ross, featuring a stellar cast that includes Ed Harris and Jack Lemmon, is filmed in part on the Kingsborough campus.
April 6-8, 1995
The AIDS Memorial Quilt (The Names Project) is on view in the KCC gymnasium as part of a nationwide exhibition tour. More than 1,100 quilts, each 3 x 6 feet, memorialize those who lost their lives during the AIDS epidemic
1995
The new Kingsborough High School for the Sciences (now the Leon M. Goldstein High School for the Sciences) opens.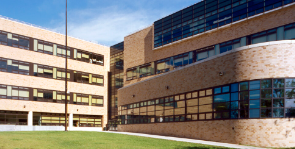 1999
Vice-President Al Gore holds a Town Hall meeting on Kingsborough's campus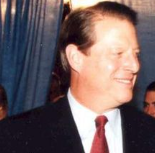 1999
Michael Zibrin
Acting President, 1999-2000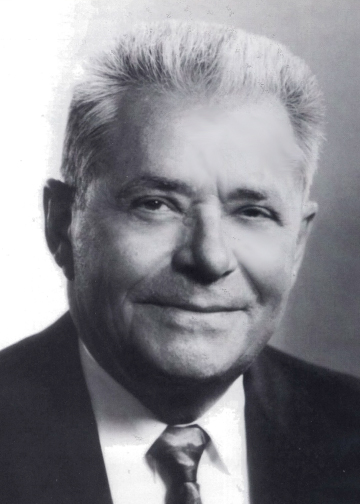 2000
Byron McClenney
President, 2000-2003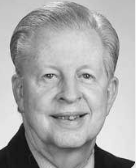 2001-2002
A new logo is developed for the college, depicting the navigational light atop the Marine and Academic Center as a welcoming beacon.



2004
Regina S. Peruggi
President, 2004-2013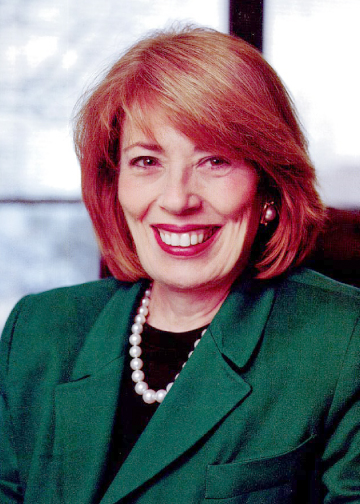 2004
The Academic Village Building (V Building) is completed and opens.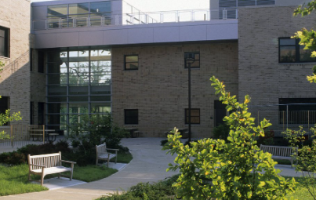 2004
The Kingsborough Community College Way, a pathway to honor graduates, faculty, staff, friends, and business partners is created.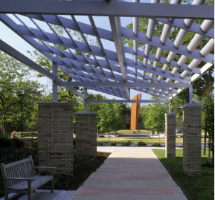 2006
Learning Communities, a KCC program in which one group of students are enrolled in two classes linked by theme, proves to be successful, inspiring other community colleges to adopt the program. Two years later (2008), Learning Communities receives national attention for its innovative pedagogy, as fifteen community colleges come to KCC to receive training.
The ONE STOP Student Center opens, providing students with centralized resources to aid with enrollment and registration.
Online registration becomes available to all students.
2007
KCC's Center for Economic and Workforce Development opens, providing New York's under- and unemployed residents with the training and skills necessary to advance their current careers or educational goals.
New certificate programs include Gerontology, Maritime Technology Deckhand, Certified Medical Office Assistant, and Culinary Arts.
U.S. Department of Labor awards $1.6M grant to KCC for Project Welcome, the only community-based job-training program in the country focused on the tourism and hospitality industry.
Author Gay Talese speaks at KCC as part of CUNY's Best Selling Author Series.
2008
Fifteen community colleges come to KCC to be trained in establishing learning communities.
U.S. Association for Small Business and Entrepreneurship recognizes the Center for Economic and Workforce Development's work in Virtual Enterprise as the "Most Innovative Entrepreneurship Course of the Year."
June 12, 2009
Dr. Jill Biden, wife of Vice-President Joe Biden and community college advocate and teacher, serves as keynote speaker at Commencement. Mayor Michael Bloomberg also attends as a special guest.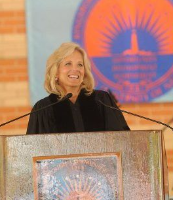 2010
Single Stop USA opens a center on campus to assist students in securing needed financial support, enabling them to stay in school and complete their education.
2011
KCC receives $50,000 and the "Hero Award" for innovative work in learning communities from the Robin Hood Foundation.
2011
The Urban Farm is established, providing students and the community with urban farming expertise and first-hand experience in building a more sustainable food system.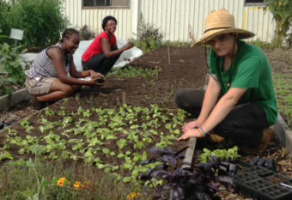 2013
Stuart Suss
Interim President, 2013-2014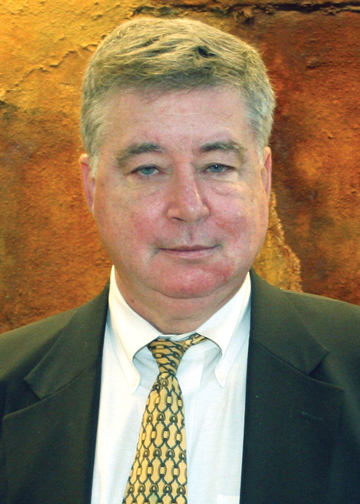 2013
Kingsborough Community College is named a Finalist with Distinction in the competition for the Aspen Prize for Community College Excellence, placing it among the top four community colleges in the nation.
2014
Farley Herzek
President, 2014-2017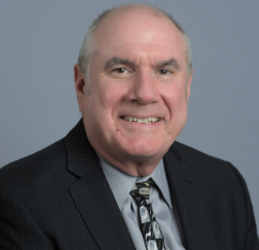 2014
Best-selling novelist and nonfiction author Jonathan Safran Foer speaks at KCC to discuss his book Eating Animals, as part of the groundbreaking college-wide program KCC Reads.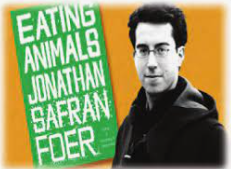 2015
Kingsborough was the only community college in New York State to earn the "Achieving the Dream" Leader College distinction—a national designation awarded to community colleges that commit to improving student success and closing achievement gaps.


2016
The Art Gallery at KCC, now the Kingsborough Art Museum (KAM), celebrates its 40th Anniversary.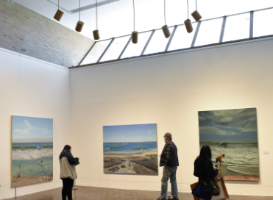 2016
Kingsborough begins construction on a state-of-the-art Student Union and Intercultural Center (SU&IC). The center enabling students to have meaningful exchanges that bridge cultural, religious, ideological, political, and lifestyle divides and differences.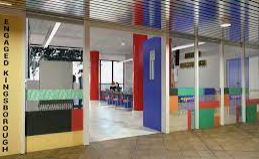 June 2017
The annual Rarebit Animation Festival, featuring short films created by KCC and other CUNY students and hosted by the Kingsborough Art Museum, is inaugurated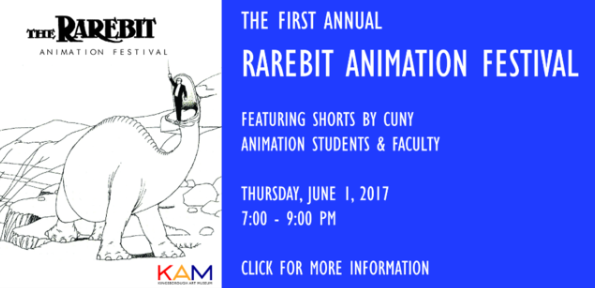 2017
Peter M. Cohen
Interim President, 2017-2018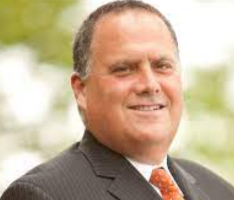 2018
Claudia V. Schrader
President, 2018 - Present

2018
Noted American sculptor Melvin Edwards returns to Kingsborough to celebrate the 30th anniversary of his monumental sculpture Passage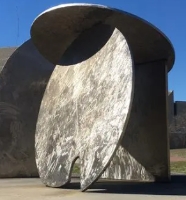 2018
Kingsborough celebrates the 50th Anniversary of its third graduating class – 1968.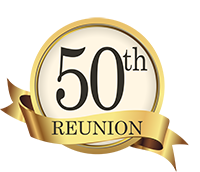 2018
The Kingsborough Holocaust Center opens at Robert J. Kibbee Library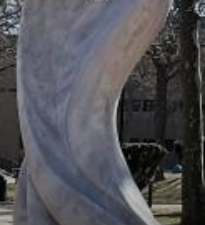 June, 2019
Commencement speaker Leonard Riggio, founder and Chairman of Barnes and Noble Booksellers, announces his donation of one million dollars in scholarship funds for Kingsborough students.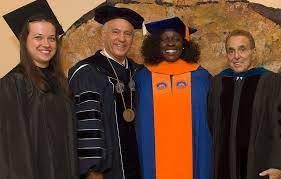 February 2020
Lieutenant Governor Kathy Hochul announces a major funding award to KCC's Maritime Technology Apprenticeship Program, the first marine mechanics apprenticeship approved by the NY State Department of Labor.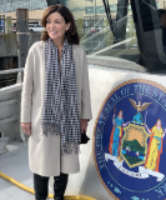 June 2021
Actor/Comedian Chris Rock receives an honorary doctorate at Kingsborough's 56th Commencement Exercises.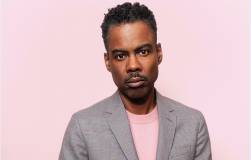 September 2021
Kingsborough is ranked 2022's #1 Community College in NY by Niche.com.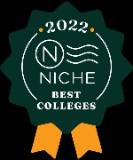 October 2021
The New York City Council awarded Kingsborough Community College $1.5 million for its offshore wind basic safety training facility.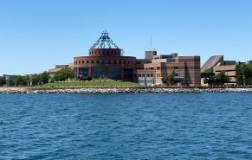 2022
Kingsborough unveils its new satellite location at Cypress Hills East New York Community Center, Chestnut Commons.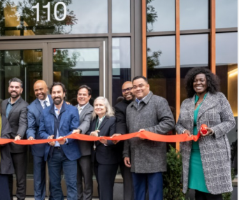 2022
After two years of masks, social distancing, and remote learning, Kingsborough resumes in-person classes as the COVID-19 pandemic subsides.
2022
The first phase of the Student Union & Intercultural Center (SU&IC) is completed, with NY State Senator Roxanne Persaud--who followed the development of the project from its inception--present for the dedication.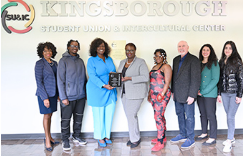 February 22, 2023
Kingsborough Community College hosts its first boroughwide CUNY Presidents and Legislators Breakfast in the MAC Rotunda.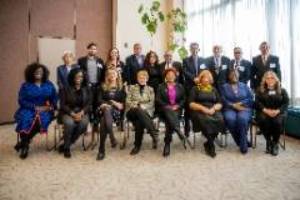 April, 2023
The Aspen Institute names KCC a finalist for the Aspen Prize for Community College Excellence for the third time.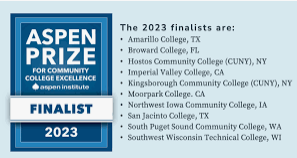 June, 2023
More than 1,800 Students Graduate from Kingsborough Community College at its 58th Commencement Ceremony
August 28 , 2023
The U.S. Department of Agriculture's (USDA) National Institute of Food and Agriculture (NIFA) awarded KCC a $250,000 grant to launch "Hydroponics at Kingsborough Community College," an innovative new program to help students gain access to new green careers.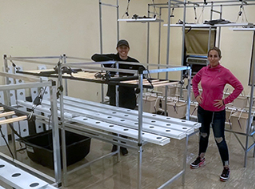 September, 2023
Niche.com ranks Kingsborough 2024's #1 Community College in NY.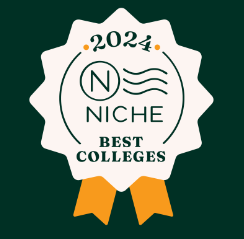 September 12, 2023
Kingsborough celebrates its 60th Anniversary, inaugurating its first Founders Day, September 12, 2023, in commemoration of the college's 60th Anniversary.