Student Success Stories
Devika Buchoon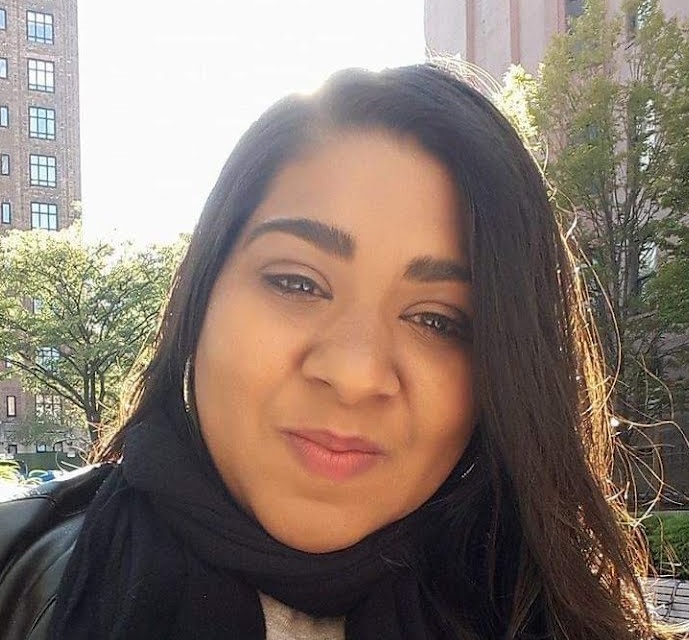 What has obtaining an internship been like for you? How has the Career Development Center helped you in your search for an internship?
Obtaining an internship was definitely educational in the sense of preparedness for real scenarios that occur in the workplace. The Career Development Center helped me every step of the way to get prepared, from professional behavior training to etiquette that is quietly observed, I was very confident in myself and what Kingsborough had taught me. In addition to what the Career Development Center instilled in me, so much so that my internship site requested more students from my college.
What doors of opportunity have been open for you as a result of your internship?
My internship offered me a position at the City Council Office, it allowed me to apply my knowledge of my major in community health. It led me to a conference where I represented the Councilwoman's office as a voice on women's critical issues. I have gained meaningful relationships and connections that helped with donations for Christmas. I have the support of the office and am now I'm currently working on a presentation for women to know their rights and I will be hosting a wellness workshop to help educate the community. I am proud of my capabilities and the doors it has open as an intern.
What was the most important thing that you learned from this Internship experience?
I believe the most important thing I learned from this Internship is learning to trust myself and my capabilities, in the sense of intimidation. I learned that while I do not yet have a professional handle and am an intern, facts are facts and it is what I know so believe in yourself and shine.
What advice would you give to another student starting their search and/or experience?
I would tell them to do what they came to do. 100% is what they should be giving, not 25%, know that your supervisor is looking at you all the time even when you do not think that they are. Carry the code of conduct that the Career development Center implanted in you, and follow something that holds your passion and interest, you will find it exceedingly rewarding.
Why do you think it is important to visit the Career Development Center?
I believe that it is crucial because the team at the Career Development Center not only can help you find the right internship, but prepare you for it. They also support you through your internship and assist with solutions to issues you may incur. Plus, you can be put into internships that educate you, give you credits and it is paid, so yes, the Career Development Center is the place to be.
Bianca Domond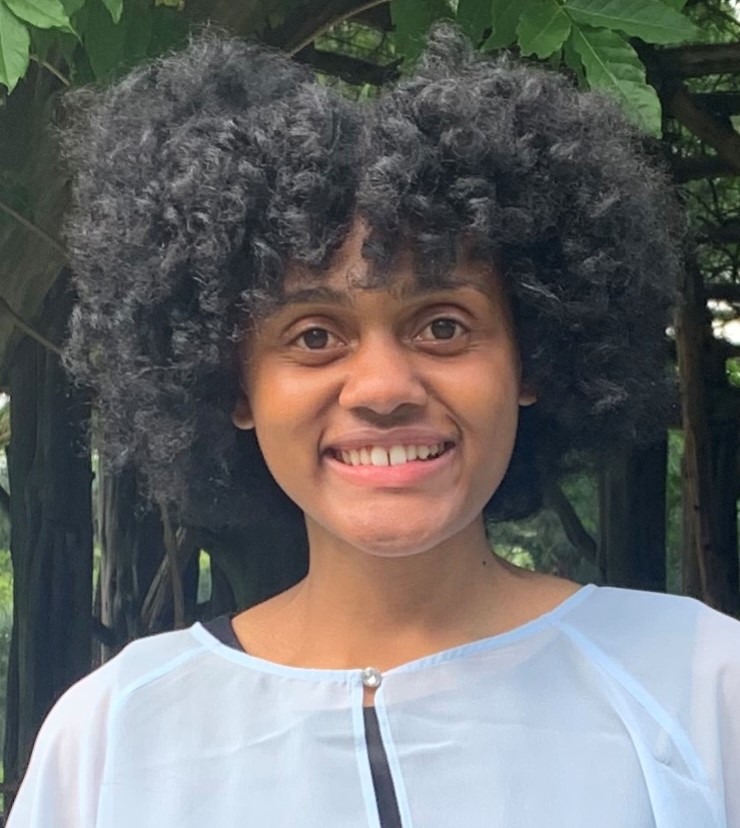 What has obtaining an internship been like for you?
Thankfully, obtaining an internship was not a hard thing for me to do being that my aunt recommended me to one of her business affiliates. I know finding an internship can be very challenging so I was grateful for the opportunity. When I went for the interview, I was nervous because while I have done internships in the past, I did not have any prior experience in the field of finance. My hunger to learn helped me overcome the barrier of lack of experience.
What were some of the greatest challenges you faced while interning? How did you overcome those challenges?
One of the greatest challenges I faced while interning was learning how to balance the responsibilities of school and the internship all while trying to manage my personal life. There were times when I would have multiple papers and exams due in the same week and I still had to fulfill my duties as an intern. These struggles only caused me to work harder and taught me the value of time management. One of the ways I overcame this challenge was by prioritizing my schedule. Making sure I gave myself enough time to finish my important work for school and then working on my intern tasks. One thing I found helpful was keeping in mind that school was my first priority, this helped me to prioritize my schedule and remain focused.
What doors of opportunity have been opened for you as a result of your internship?
This internship has taught me a lot and I believe that knowledge is the greatest key. I know that the skills I learned while interning will help me as I strive to accomplish my career goals. As a result of this internship, I was offered a virtual assistant position. Though the internship seemed small, it has opened many doors for me and caused me to gain experience that I use in my personal and professional life. Through this internship, I was able to network with different companies and CEOs, which has taught me the value of building business relationships.
What was the most important thing you learned from this internship experience?
One of the most important things I learned from this experience was the importance of building and planning for your future. Often as human beings, we get distracted by the worries and cares of today and we do not take enough time to plan for our future. This internship is a very essential drop in a bucket that will with time and effort turn into a well for all to draw from. The things I learned in this internship will follow me in my future career and help me build business relationships. The knowledge I gained will not only help me but many others who can learn from me.
What advice would you give to other students just starting their internship search and/or experience?
Aim high do not think that because you do not have any experience you are not qualified. Many companies are looking for people who are eager to learn and willing to be molded and pruned. If you are not hearing back from any prospective intern opportunities, I would advise not to give up and try not to get discouraged. Keep on searching even when it seems hopeless.
Why do you think it is important for students to visit the Career Development Center?
The Career Development Center is vital to students who are seeking to grow and gain business experience. The Career Development Center offers support to college students, which helps students to know they are not alone. It can be very intimidating looking for jobs and internships especially if you do not have any experience. The advisors at the Career Development Center are eager to assist you whether it be with applying for a job, refining your resume, or even planning out your career plan after college they are there to help.
Michelle Rozenblyum
Obtaining an internship has been career life changing for me. The Career Development Center helped me in the search for an internship by helping me find a non profit organization that gave me an opportunity to experience working in a school environment with children.
A great challenge I faced while interning was balancing school and work. I overcame this challenge by using any free time I had to do assignments way ahead of time as well as stay on track with daily assignments. While also starting one of my evening classes on the bus while going home.
As a result of my internship I got an opportunity to work with an amazing team that supported me and guided me through any challenges I faced. Such as showing me where all the main offices that I may need to use throughout my internship are located. As well as having me participate in shadowing and hands on activities for how the afterschool program is run. My internship also resulted in me having an opportunity to get employed to become an official member of the YWCA after school program at PS 329.
The most important thing I learned during my internship was many of the students that attend the after school program come from many diverse family backgrounds. Therefore, it is up to us to work as a team to try to help the families and the children anyway we can to help those children succeed academically and socially.
The advice I would give to students who are just starting their internship or search for internships is walk into the internship search and your internship that you get with an open mindset. For example, if you are going to participate in a paid internship, do not just think about how much you will get paid for it. Instead make it your main goal and priority to soak up as much experience and knowledge and job skills as you can. Therefore, you should take advantage of any opportunity you get to grow in the field in which your internship takes place.
I believe it is important for students to visit the Career Development Center because they can meet with career and internship advisors, who will give tips on how to write a strong resume, cover letter, and look at the internships that are being offered in the field of the students interest or a field a student is thinking about exploring more.
Branda Sicot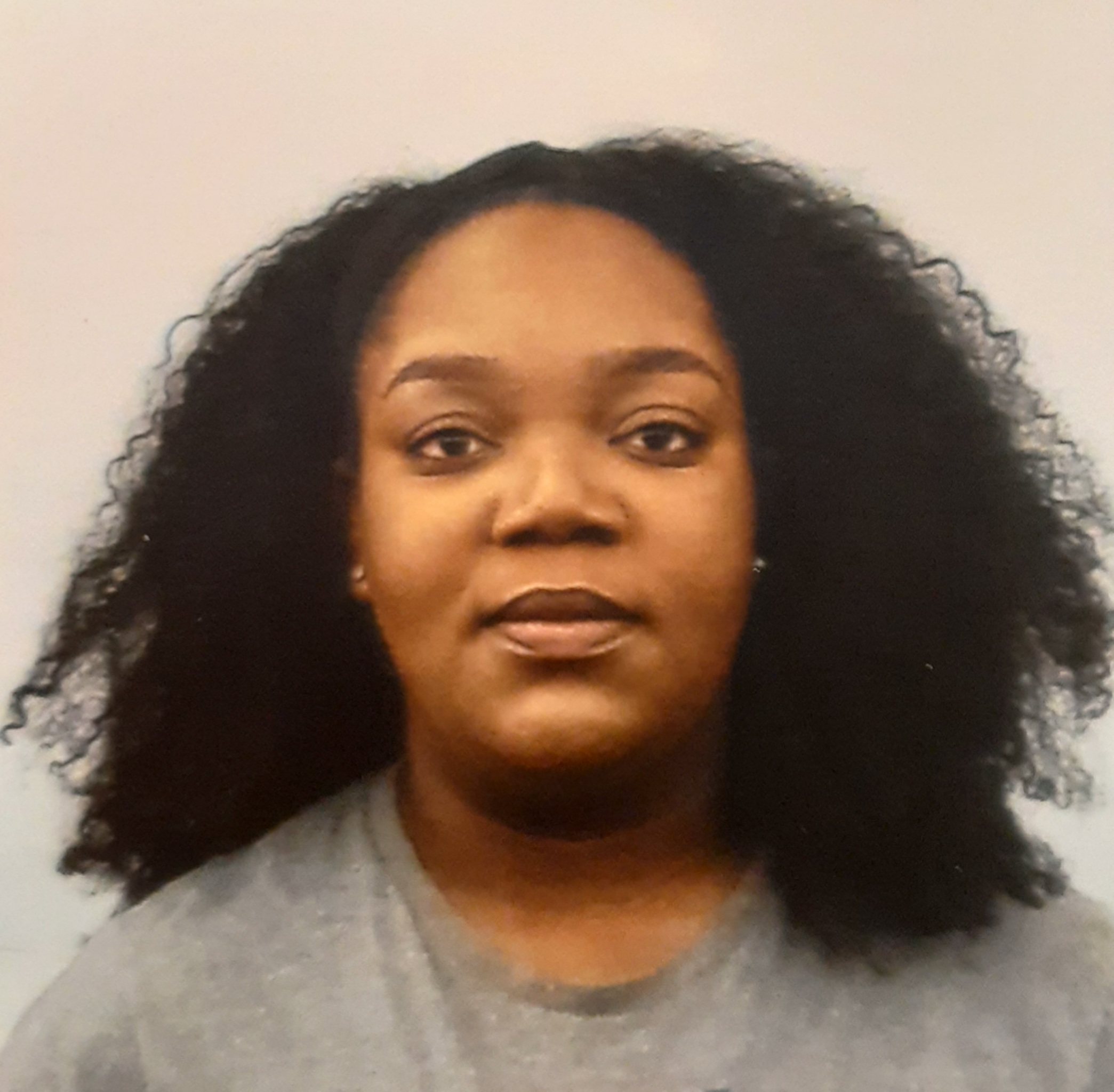 What has obtaining an internship been like for you? How has the Career Development Center helped you in your search for an internship?
The Career Development Center has been the greatest thing that has ever happened to me. KBCC is the first school I know that sends weekly emails to students letting them know the internship/scholarship/tuition help available to them which I find amazing and a major upgrade from my last college. I can email them asking for science related internships as a Bio major. Obtaining an internship has been pretty exciting. The security of the stipend, knowing I'll be able to pay off my tuition while obtaining the necessary work experience needed has been a plus. It's been a sort of confidence booster as imposter syndrome was holding me back from applying to anything so being accepted to one has really helped see my doubts were nothing more than my subconscious fearing failure and a possible rejection.
What were some of the greatest challenges you faced while interning? How did you overcome those challenges?
As I haven't started any of my internships yet I cannot make any comments about hardships but the scheduling and the demand for time that one might not have may pose some hardship. For me, knowing how to manage my time by getting the most important things done first, the ability to multi-task and great organization skills as well as talking with my mentor in terms of organizing a schedule that I can handle.
What doors of opportunity have been opened for you as a result of your internship?
The possibility to network, continue to work for said company for long term as they already are knowledgeable of my work ethics, possible letters of recommendations, and work experience needed to obtain other jobs/internships that require a certain amount of work experience in order to be hired.
What was the most important thing you learned from this internship experience?
Closed mouths don't get fed was an important piece of advice told to me by my mentor. Again as I haven't started my internship yet, what I've learned is that people want to help. You just have to want and seek out that help. Ask questions, stay updated, reach out for clarification, they will help.
What advice would you give to other students just starting their internship search and/or experience?
Do not be afraid to ask for help and let your weakness, anxiety, doubt and other questions out. Your mentor, those who are in charge of said internship as well as the staff within the Career office will help with all of that. They too know how it feels to start their very own internship and will answer the questions you may have, always have questions, never jump in blind. Do not be discouraged by failure, not getting accepted to an internship doesn't mean you'll never get into one in the future, it does not mean you'll never be good enough. It's best to do the necessary research to see what qualifications they are looking for and how to work towards what they are looking for. And lastly, apply to internships you want, caters to your major and most importantly, apply to many just in case as a backup.
Why do you think it is important for students to visit the Career Development Center?
Even if you do not want an internship, the Career Development Center offers advice on how to write better resumes and cover letter (you can also have your resume revised), you can schedule a mock interview just so you are ready and prepared for real world job interviews especially on how to properly dress for an interview and answer typical interview questions correctly. Building a relationship with the staff that work there is especially important also. Letting the staff know who you are and possibly offering your services as they have volunteer work to help keep the schools food pantry always in stock for students who need food at home or for lunch can later in the in the future have them either agreeing to write a letter of recommendation for you or written as a reference. The career office provides so much information of what other great opportunities the school provides and more.
Dilnoza B.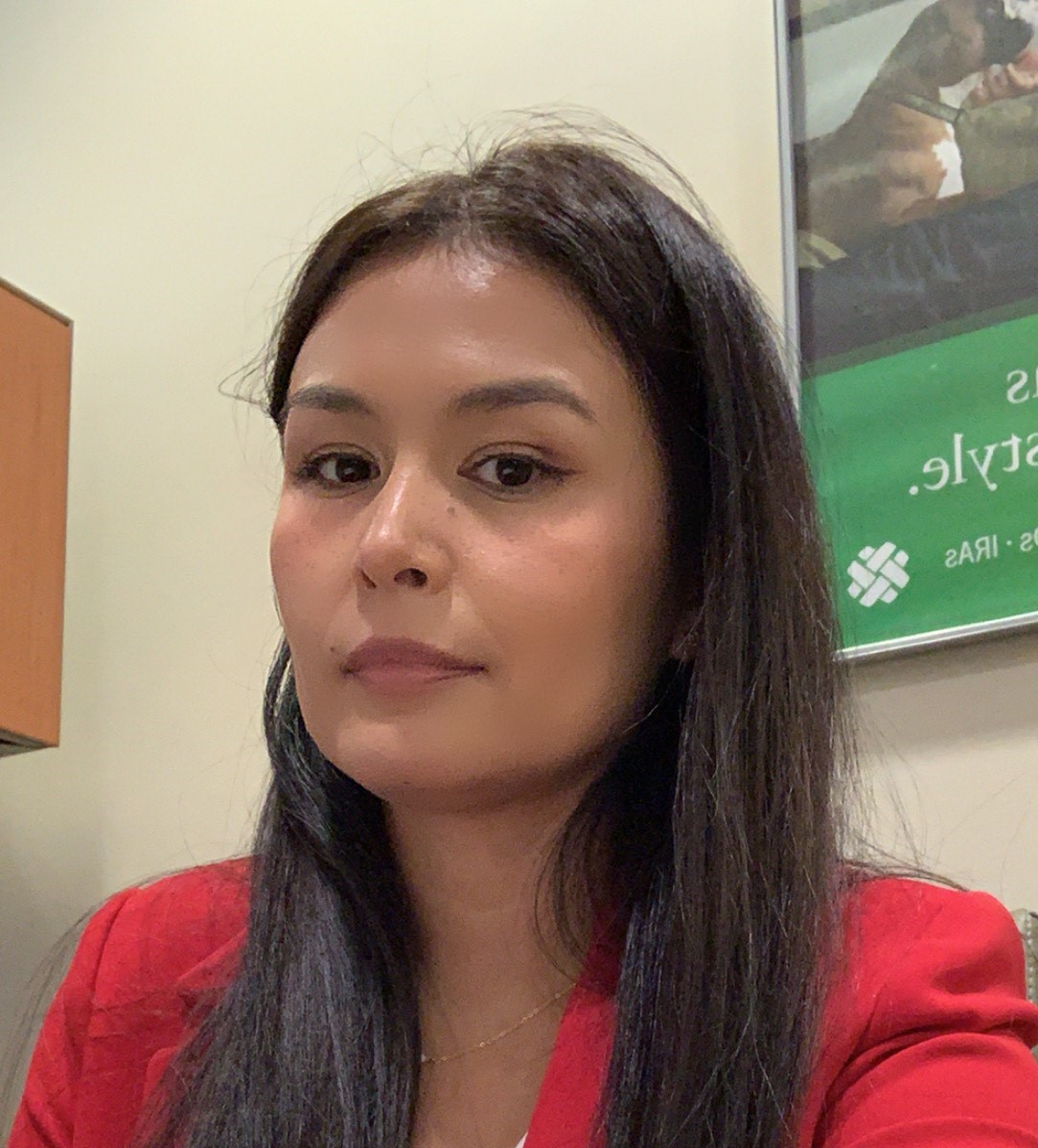 My name is Dilnoza B. I am a full-time student at KBCC majoring in Accounting. When I was taking BA-5050 seminar, we were introduced, by our professors, to the Career Development Center. Lillian was doing a presentation regarding the services offered in the Career Development Center. From the beginning, the staff was very nice to me in explaining the procedure and scheduling appointments with resume writing and organizing the documenst in preparation to apply to jobs that interested me. Lillian, Shamika and Kim worked with me to organize mock interviews and assessments to help me get prepared for interviews. During the pandemic, they organized virtual meetings with me to develop my speaking and interview skills. Kim was helpful to motivate me spiritually as well.
In my previous college, I did not get so much attention and clear instruction to find a job. The staff at KBCC was professional and friendly. They helped me to achieve my goal. I am currently in training for a Customer Service Associate role with Investors Bank. I am very happy to be able to realize my goal.
It is very important for students to visit the Career Development Center because they will have access to training resources, for applying to jobs and creating a profile on Symplicity and assistance for applying for different job and internship opportunities.
An important lesson I learned from my work experience while in college, is it is possible to work and study and be independent financially to cover college expenses. I intend to continue my studies to earn my Bachelor's Degree. My career goal is to become a professional sales person. For current students I want to say, NEVER distract with time consuming games or activities. Focus on the first steps towards your professional goals while studying. I appreciate the hard work of the staff at the Career Development Center. Thank you.
Humas Ali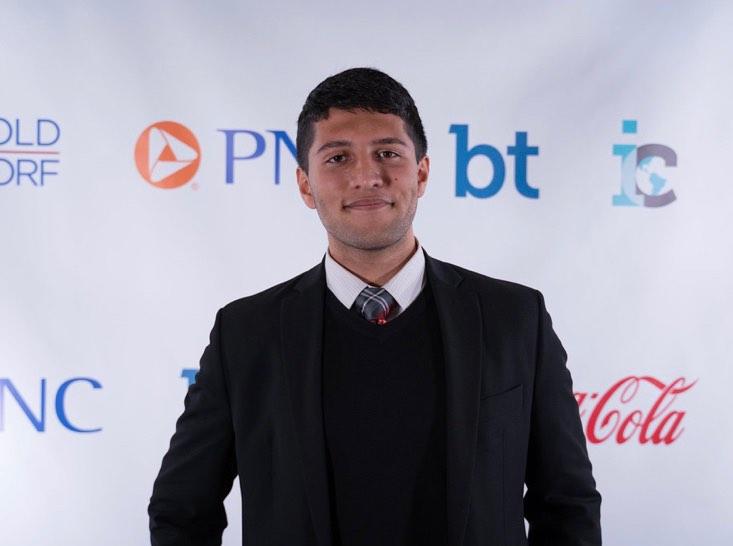 Tell us something about yourself.
My name is Humas Ali, graduating with an Associate Degree in Business Administration from Kingsborough Community College. I will be continuing my studies at Baruch College where I will be working on my Bachelor's Degree within International Business.
How has the Career Development office helped you in your time at Kingsborough Community College?
During my time at Kingsborough, starting from the first time I stepped into the career office till present I have gained a great deal of life changing experiences and skills. I was able to join as an intern at the career office where I developed my resume, interview skills, professional dressing, cover letter and was able to learn from a professional setting. I then continued to learn more about internships and their role which led to my acceptance into a really prestigious fellowship program called 'America Needs You'. And ever since I have been offered a number of offers related to work and internships which I never imagined. So far during my time at Kingborough with the help of the Office I have gone through 3-4 internships.
What was the most important thing you learned from this internship experience?
The recent internship that I gained through the effort of the Career Office was with Alliance for Coney Island as a marketing & events coordinator. The most important thing I gained through this experience is effective communication and conflict resolution at the workplace. It is key to be able to deliver one's availability and problem with their supervisor beforehand so that both sides are aware of the situation and that a solution could be made before turning into a huge conflict at work.
What advice would you give to other students just starting their internship search and/or experience?
My advice is be open minded and consider this as a professional real workplace that will allow you to learn and develop a lot of key skills. Also this experience will help you understand if that field of work/career is something you want to pursue or not.
What do you intend to do once you graduate from Kingsborough Community College? What are your career goals?
I intend to continue my studies at Baruch College and get into the Zicklin School of Business majoring in International Business. I hope to work as a Consultant (HR or Management) for 3-4 years after my bachelor's after which I hope to use my years of experience and network to pursue my love and interest for Global Entrepreneurship. But just a tip, you can plan all you want but there are many factors that can change your path, so just keep that in mind when planning for your future career path also stay open minded and positive.
Lillian Collazo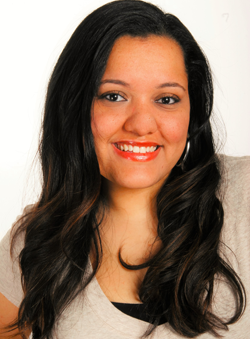 My journey to who I want to be was not an easy one, and it is far from over. I am a twenty-seven year old woman who is still getting to know who she is. At times I feel as if I am losing a marathon, and other times I feel that I decided to take the scenic route. I started Kingsborough in 2006 right out of high school. My parents wanted me to major in something practical and since I was good at science I chose that field. Science was not my thing and because I was unaware of my options and health issues I left Kingsborough.

Throughout my years on sabbatical I have had many jobs. I was a nanny and found my love of children doing that. Being a nanny lead me to becoming a camp counselor. I stood with the camp for five summers and eventually moved up to a supervisor position. This job lead me to one that was a complete ream. My time on Disney Cruise Line was an amazing experience. I was travelling the world and getting paid to experience things that I wouldn't have been able to do otherwise. I realized on the ship that I loved training people. I looked into a shore side Disney job in recruiting, but unfortunately I needed a degree in Human Resources. When I got off the ship I began event planning for Amas Musical Theatre, a non-profit Off- Broadway organization that provided me with my training as an adolescent. I also began performing and consulting for New York City Housing Authority. I loved these jobs, but wanted something steady and all the jobs that were salary based told me I had all the experience but no degree. In December 2014 I was offered the position of Academy Director at Amas Musical Theatre. I felt as if I came full circle in the company. I still knew that I wouldn't be taken fully serious without my degree, but I was afraid that I ruined my chances of that all those years ago.

I re-enrolled in Kingsborough for the Spring 2015 semester with a different attitude. My mind was completely focused and I was terrified I would be too rusty. I still didn't have a career plan so I went to a career advisor in C102 and joined Career Quest. They were extremely helpful and I now have a focus on my career goals. I am a Social, Conventional and Enterprising woman. I worked with Bridget throughout the entire program. We worked on my resume, interview skills and helped me focus a bit more on my goals. She spoke to me about getting involved with different programs in the school to boost my resume. She gave me the confidence and help I needed to continue on with my education. So far I have aced all of my classes. My parents are thrilled but most of all I am happy. I have joined the Society of Leadership and Success, Phi Theta Kappa, I received an A for my Honors Contract and I am getting the support that I need from the ASAP program. My plan is to work in Post-secondary administration as an academic advisor once I finish my Undergraduate degree. I enjoyed learning about myself and life skills so much that I signed up for a Career Counseling course. I was pleasantly surprised to find that Bridget would be instructing the class. She provided me with the names of people who majored in I/O Psychology so that I may ask questions.
I have more doors open than I realize and a clearer head on my shoulders. The Career Development Center is a hidden treasure at KBCC. I am so happy that I decided to walk into the office and ask about their services. I hope and highly recommend my fellow students to utilize this office. It is not only a place to edit your resume, or look for scholarships it is a place to help find yourself. Again I am extremely happy with the work the career advisors and am thankful for everything I have learned from them.
Merquisha Auguste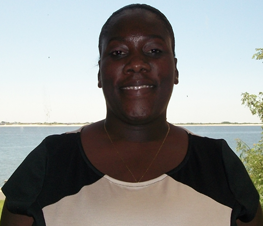 My name is Merquisha Auguste. I moved from St. Lucia to the United States as an international student. Because we are not afforded the same privileges as students' native to the United States, I have faced many challenges. However, becoming a student at Kingsborough Community College provided me with some of the greatest opportunities to achieve my personal and professional goals.
When I first started my college experience I was a shy and quiet individual who always kept to myself. One day I came upon a flyer about an opportunity to become a Career Peer with the Office of Career Development. At first, I thought it was an advertisement for a job and was excited by the prospect of gaining a much needed form of income. When I got a call from the Office of Career Development inviting me in for an interview, they explained that is wasn't a job opportunity but an opportunity to work closely with students. Although I was really looking for a job, I decided to go for it as the position could possibly help me in ways I was not expecting.
Icompleted the interview and nailed it. Marisa Joseph, the individual who interviewed me, was fantastic and made me feel comfortable. After completing the interview, I was offered the opportunity to interview for another position within the office. That interview was also successful and I was offered both positions; one as a volunteer (Career Peer) and the other as a paid student aide. That's where I built my foundation and the staff are really good people they go all out in helping students and make sure their college life experience is amazing.
Being a career peer and student aide helped me develop both personally and professionally. I conducted workshops, assisted students with creating resumes and cover letters. Through these opportunities I developed communication skills, participated in a paid internship and most importantly, I am no longer the shy person I was when I initially joined the team. This office has a lot to offer including internships, scholarships, career opportunities and much more. I believe each student should take advantage of the services provided by C-102 because you never know where life will take you. I learned so much from being part of that office and am forever grateful for each and every one of them. To name a few people who helped me to successfully accomplish the first half of my college career were: Kim, Marisa, Melissa, Bridget, Javon, Leigh, Roberto,and Nympha. Like I said, grasp every opportunity this office has to offer you because you will never regret it I didn't. After graduating from KCC, I went on to pursue my education further. Currently, I attend City Tech and will earn a Bachelor's Degree in Radiologic Technology and Medical Imaging in hopes of becoming a Radiologic Technician.
Brian Suckie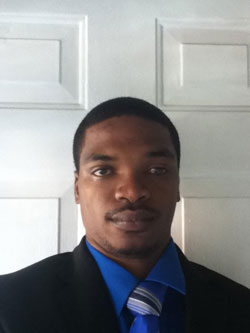 Q: What motivated you to pursue applying for this internship? What have been your greatest influences? What do you think has contributed to your success?
A: The motivation to apply to the NYNY Fellows Program came as a result of the support structure, and the Personal and Professional Development that the program provides, as well as the Program's commitment towards community development.
My greatest influence has been my mother. Being a teenage mom, I saw first hand the struggles she went through having to work and go to school in order to provide. But despite her struggles, she never complained, she kept working hard, while believing that one day her hard work will eventually pay off. These are qualities I adapt and live by.
I think my work ethic, commitment to excellence, and my belief that failure is not an option, regardless of the circumstances, has been the key to my success thus far. But none of this would be possible without the help of my family, my professors, and the great people at ASAP, and the Office of Career Development. In particular Heidi Yu, Kwesi Samuels, Natasha Lauriston, and Professor Pestano, I thank you all!
Q: What does this fellowship mean to you and your future?
A: This Fellowship means a lot to me, and my future. It will give me the ideal opportunity to grow and develop both personally and professionally, it will also provide me with the right support structure, through mentorship and various work shops for me to become a more rounded individual, with the skills and expertise required to compete in the competitive field of business.
Q: What do you intend to do once you graduate from Kingsborough Community College? What are your career goals?
A: After graduating from Kingsborough Community College, I intend on continuing my education at a four-year college, where I will work towards my Bachelors Degree and ultimately my MBA. With my goal being to help people, my long-term career goal is; founding and operating a not-for-profit organization focused on community development, and the development of Education and Healthcare within the Third World.
Q: Do you have any words of advice to other students?
A: My advice to other students would be to work hard, and to always believe in one's self regardless of the circumstances, because hard work coupled with persistence will eventually yield success.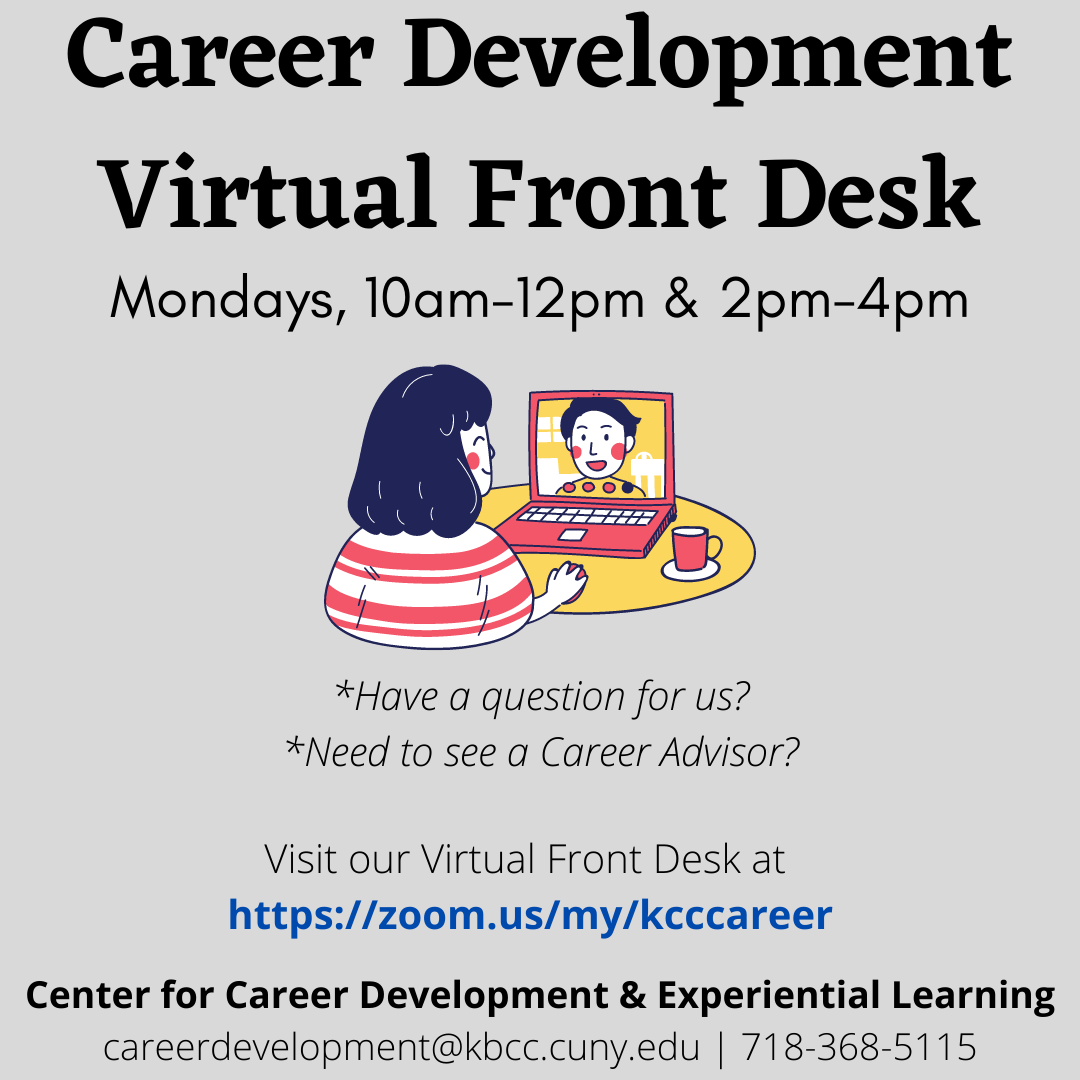 Follow Us On:
Stay current with up to the minute news on all our services and programs.