Service-Learning
"Connecting the classroom to the community..."
---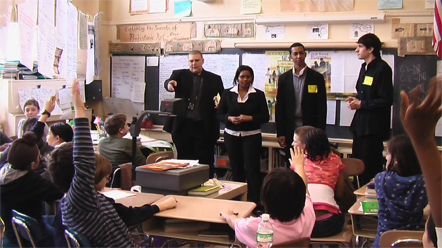 "Tell me and I forget.
Teach me and I may remember.
Involve me and I will learn." -Benjamin Franklin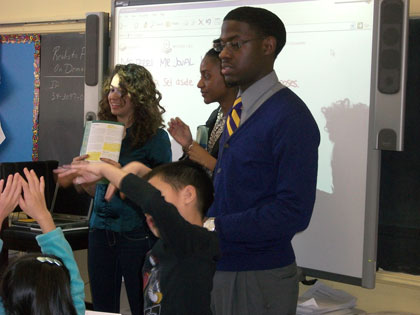 (Above: KCC Students participating in Junior Achievement for a Day at P.S./I.S 206 teaching elementary school students the importance of the community and how it works.)
---
What is Service-Learning?
Service-learning is a teaching and learning strategy that integrates meaningful community service opportunities into a student's coursework. Students are able to become active participants in the learning process by using what they learn in the classroom to solve real-life problems.

Mission:
The mission of the Kingsborough Service-Learning Program is to place students in community sites related to their coursework with the dual goal of enhancing student learning outcomes and fulfilling the needs of the community.

Functions:
The Office of Service-Learning provides training, support, and resources to participating faculty, students, and community organizations.
Interested in service opportunities? Click on current opportunities.
Resources:
Guide to Volunteering While in School
---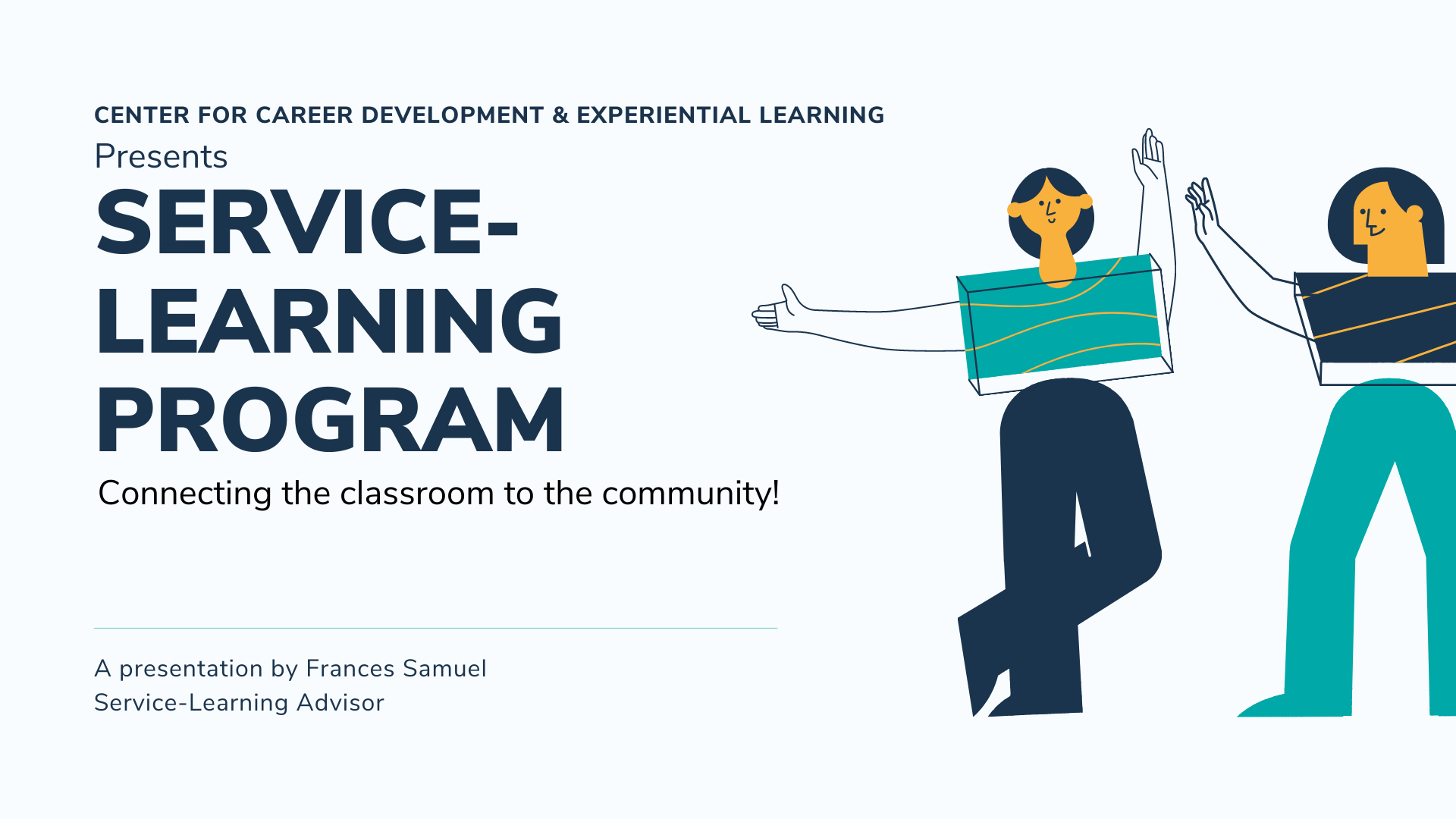 ---
To contact us:
Center for Career Development & Experiential Learning
2001 Oriental Boulevard, Rm. C102
Mail Code: CP
Brooklyn, New York 11235-2398
Phone: 718-368-5115
Fax: 718-368-5366
E-mail: servicelearning@kbcc.cuny.edu