Unbroken: Remembering Super Storm Sandy
From: President
Sent: Thursday, October 27, 2022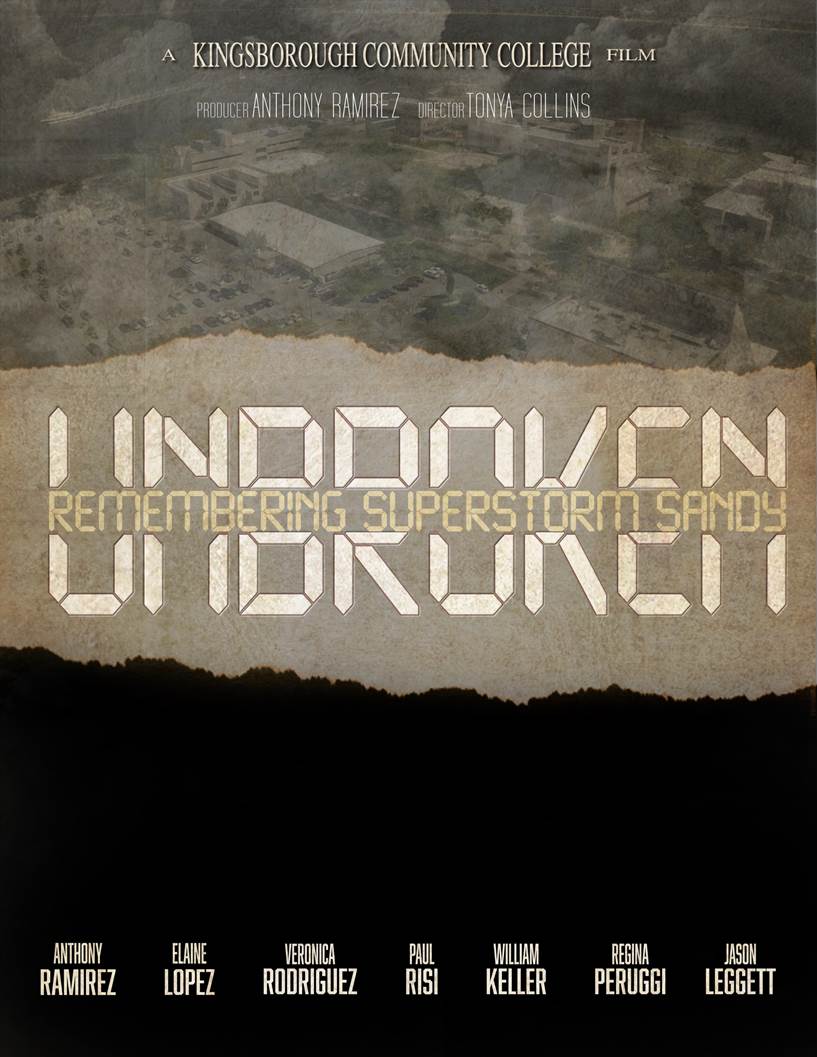 Dear College Community,
Ten years ago, Super Storm Sandy made landfall in NYC. If you were in NYC at that time, you may, like I do, remember the impending onslaught of the storm, the howling wind and angry rains, and the destruction it left in its aftermath. Some of your colleagues were not only in NYC, but they were on campus during the height of the storm. Public Safety Specialist Anthony Ramirez was one such individual. He told me his own story of that time and his idea to document stories of his colleagues and others who braved the storm to protect our campus.
I shared this with VP Todmann; and the Division of Communications and Marketing under the direction of Tonya Collins took the idea and ran with it. What resulted from weeks of interviews was Unbroken: Remembering Superstorm Sandy.
I invite you all to join us for a screening of the film and the occasion to both remember and celebrate our resiliency as a college.
November 3, 2022
3:00- 4:30pm
U219
Kindly RSVP at https://forms.office.com/r/mPvqScnu8i by Monday, October 31, 2022.
If you have additional questions, please contact Nadine Brown at Nadine.Browne@kbcc.cuny.edu.
Claudia V. Schrader, Ed.D.
President