Linked-in articles/Op Ed's
Creating the Conditions for Winning for First Generation Students
LinkedIn Article: Published April 16, 2021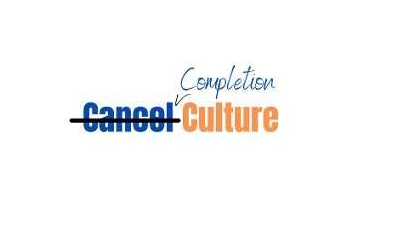 Over Spring Break, I found myself with a bit more time than usual and consequently gorged on fascinating news, stories, social media posts and op- eds about cancel culture and its latest casualties. I am sure you have heard the term "cancel culture". At least once a week, someone in the news is boycotted or ostracized for something they said or did recently, or even years ago. The thing about cancel culture is that it does not give anyone an opportunity to learn from their mistakes or make amends for their misdeeds. In cancel culture, there is no 'three strikes, and you are out. Instead, you are out from your first strike.
As I started to think about cancel culture as a function of what others might do to diminish someone or something, I realized that college students, and in particular, first generation college students often cancel themselves when they make missteps as they navigate this new world called college. These missteps linger unchecked and multiply. Consequently, already vulnerable students find themselves in situations that place them at high risk for cancelling their college dreams.
The scenarios are plenty. Maybe a student forgot to complete an assignment and then decided not to go to class. But then one class turns into two classes, and because the workload has increased exponentially, the student cancels him or herself. Other times, students neglect to prepare adequately for a test and when they receive a failing grade, they use this as a sign that college isn't for them and you guessed it, they cancel themselves. And then there are those students that neglect to submit an assignment, the shame of which may manifests itself in students deciding to skip class altogether and cancel themselves.
But how can we warn students of potential pitfalls? It's not so much a question of how, but a question of when. It is essential that during orientation, early advisement sessions, and in initial class sessions, we discuss with students various scenarios that they may find themselves in. It is critical that students are advised as to what they can do to minimize the academic harm that often results from their self-cancellation. There is always recourse that students can take to help to rectify any missteps made.
With that said, unfortunately not all missteps are easily or immediately rectified. While the consequences of their missteps may be harsh, students must strongly guard against cancelling themselves. We must continually to remind that their missteps are opportunities to learn and grow such that they can make different and better decisions the next time around.
This is where community colleges shine. We are experts in creating 'next times' for students. At Kingsborough Community College, the KCCFlex program supports students who attempted college in the past, who have some credits and no degree; and require a flexible schedule that fits their life. There's the CUNYStart Program that prepares students who need help to improve their basic skills; while programs like College Discovery and ASAP put students on the fast track to earning a degree. Programs such as these make it possible for students to resume their studies, receive needed support, and complete what they started.
At Kingsborough, these programs, combined with an array of services, a knowledgeable and skilled faculty, and a supportive staff who maintain a steadfast belief in our students' capacity for academic success, create what I call Completion Culture. Such a culture establishes the conditions that enable students to not only step up to the bat again, but to support them in staying in the game and hitting a homerun of success.