Equity Advocate: Jason Leggett Selected as a 2023-2024 Campus Compact Fellow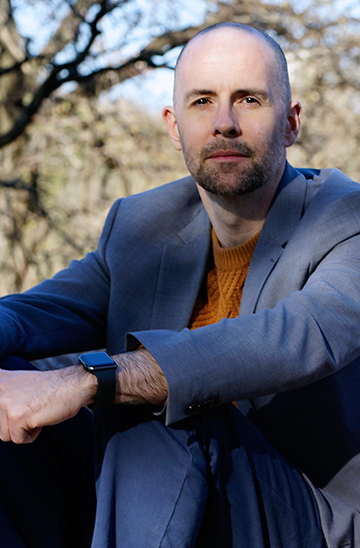 Associate Professor Jason Leggett of KCC's behavioral sciences department was one of five scholars selected nationwide for the second cohort of Campus Compact Fellows. With support from the Lumina Foundation, the group, composed of new and returning practitioners, scholars and field leaders, will serve as Community College Research Fellows for the 2023-2024 academic year.
The cohort is charged with advancing Campus Compact's work in key areas, including community colleges, dialogue and deliberation, student-led engagement, rural serving institutions, anti-racist community engagement, federal policy, intercultural development, field-level research and recognition and executive leadership. Each fellow will focus on a specific area relevant to community colleges to pursue research and create resources for the field.
Leggett will be looking at the connection between what institutions say they want to achieve, how they achieve that and where the gaps are. "I am interested in exploring the gap between college mission statements and policies and what inequities still remain," he shared. "These gaps hinder equitable progress and are a common issue across higher education broadly." The data will be presented at the Campus Compact annual meeting in April 2024, shared at a workshop for community college participants of the meeting and used in publications.
A national nonprofit organization, Campus Compact is the largest and oldest higher education association dedicated to higher education civic and community engagement. Its members include thousands of presidents, faculty, researchers, students and civic and community engagement experts at colleges and universities. The organization helps member institutions build the knowledge, skills, and capacity needed to enable a just, equitable, and sustainable future. For more information about Campus Compact, visit https://www.compact.org.