New Full-Time Faculty for Fall 2023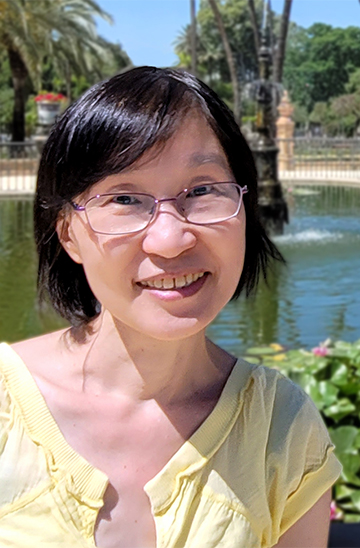 Puisan Wong
Doctoral Lecturer | Speech
Meet the newest member of the Kingsborough Community College Department of Communications and Performance Arts, Dr. Puisan Wong, who will be teaching "Effective Public Speaking" as a full-time doctoral lecturer in the speech communication program.
Puisan's journey in academia started with a bachelor's degree in speech-language pathology and audiology at Brooklyn College, CUNY, shortly after she immigrated to the United States. After completing her Ph.D. at the CUNY Graduate Center, she returned to Brooklyn College as an assistant professor. Her academic pursuits then took her to Ohio State University as a research scientist in the department of otolaryngology—head and neck surgery and the University of Hong Kong. There, she engaged in advanced research, taught and mentored students for over nearly a decade, eventually becoming a tenured associate professor.
Driven by her clinical experience as a speech-language pathologist, Puisan's research delves into typical and atypical speech and language development, interventions for communication disorders in children, and bilingual speech training. Her findings have been published in prominent journals like the Journal of Acoustical Society of America and the Journal of Speech-Language-Hearing Research, for which she also served as a member of the editorial board.
To Puisan, teaching is more than sharing knowledge. She believes in fostering a love for learning, nurturing critical thinking, and guiding students in applying their knowledge practically. Her approach centers on instilling enthusiasm for learning and equipping students with skills that enable lifelong education.
Rejoining the CUNY family as a member of Kingsborough Community College is particularly meaningful for her. As someone who began her college journey as a second language learner and an immigrant, she intimately understands the challenges students might face. Her personal story serves as inspiration and a roadmap for students, guiding them in their academic pursuits.