New Full-Time Faculty for Fall 2023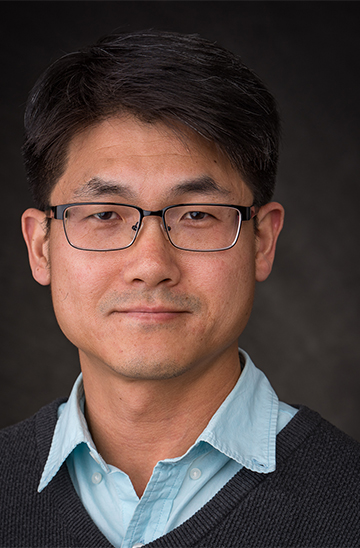 Dr. Hun Bok Jung
Assistant Professor | Chemistry
A scientist with a passion for environmental geochemistry, Dr. Hun Bok Jung joins us as a new assistant professor in the department of physical sciences, ready to dive into our college community and share his wealth of knowledge and experience.
Originally from South Korea, Hun Bok's academic journey brought him to New York City in 2004 for his doctoral studies. After completing his Ph.D. at the CUNY Graduate Center in 2009, where he received the 2008 Mina Rees Dissertation Fellowship, he embarked on a diverse career across Wisconsin, Washington and New Jersey, gaining research and teaching experience.
Hun Bok's research endeavors have taken him to esteemed institutions like the University of Wisconsin-Madison and the U.S. Department of Energy Office of Science research facility Pacific Northwest National Laboratory (PNNL), where he conducted research on the environmental risk of carbon dioxide leakage during geologic carbon sequestration, developing environmentally friendly hydraulic fracturing fluid, and radionuclides contamination and remediation. He received PNNL's Outstanding Performance Award in 2013.
His dedication is evidenced by 30 published research papers in peer-reviewed journals on groundwater arsenic, geologic carbon sequestration, environmental pollution and remediation of heavy metals, radionuclides and nutrients. Links to his papers can be found at https://scholar.google.com/citations?user=12N7NlYAAAAJ&hl=en.
Hun Bok's teaching background includes positions at New Jersey City University and Queens College. Returning to NYC in 2023, he joins us to teach chemistry and environmental science courses, two subjects close to his heart.
His expertise goes beyond academia: He is also an avid mentor, guiding high school, community college and senior college students through summer environmental research projects.
Apart from his academic pursuits, Hun Bok enjoys hiking with his wife and children.
We invite you to join us in warmly welcoming Dr. Hun Bok Jung as he brings his dynamic experience to our classrooms and college community.