New Full-Time Faculty for Fall 2023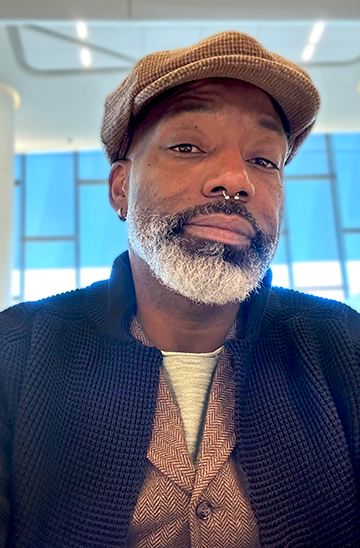 Chico Knight
Doctoral Lecturer | Education
We're happy to introduce our new doctoral lecturer in the Behavioral Sciences Department's Education Studies Program, Dr. Chico Knight.
A proud native of Mobile, Alabama, Chico began his academic journey at Jackson State University, earning his bachelor's degree in chemistry. He also holds a master's degree in environmental management, a master's degree in curriculum and teaching and two doctoral degrees: one in quality systems and environmental policy from the National Graduate School, and the other in curriculum and teaching from Teachers College, Columbia University.
He has been a member of Kappa Alpha Psi Fraternity, the second oldest existing collegiate historically Black Greek Letter fraternity since February 1997 and Kappa Delta Pi, the education honor society.
Chico's professional path is equally impressive. A retired and honorably discharged United States Coast Guard Lieutenant Commander, he has responded to major events like Hurricane Katrina and the BP Deepwater Horizon incident.
After his service, he focused on education, teaching high school science and contributing to programs at esteemed institutions such as Teachers College, Hunter College, and Arizona State University.
Beyond his academic and professional achievements, Chico is a diversity, equity and inclusion champion. Founder and CEO of The Diversity and Inclusion Group, he is strongly committed to building connections and inspiring progress. His teaching approach focuses on diversity, inclusion, and cultural awareness.
Chico's research delves into educational inequities, with particular emphasis on college success, race, gender, and sexuality. His experience in curriculum development, program operations, and inclusive education makes him a valuable addition to the College.