Patrice Morgan
Full Time Faculty
Behavioral Sciences
Contact:
Phone: (718) 368-4908
Email: Patrice.Morgan@kbcc.cuny.edu
Office Location: V-115E, Academic Village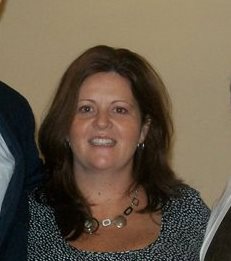 Biography
Patrice Morgan, Ed.D, is a professor in the Education Program. She is a Co-facilitator of Technology Workshops for Education Program students and is involved with many Education Program committees including being the liaison between the Education Program and the Child Development Center here on campus. Patrice currently serves on the KCC Auxiliary Board and is a member of the Civic Engagement Advisory Group. Before joining Kingsborough's faculty in 2010, Patrice was a Principal of a NYC Charter School and prior to that she taught in the elementary grades for over 10 years.
Courses
EDC 200: Social Foundations of Education
EDC 2100: Social Sciences in Education
EDC 90A4: Supervised Field in Education
EDC 9300: Supervised Field in Education
Humanities 200/8181: Early Literacy and Young Children's Literature
Sociology 3100: Introduction to Sociology
Education
Ed.D Educational Leadership; Concordia University Chicago
M.Ed Educational Leadership & Technology; Adelphi University
M.Ed Childhood Education; Adelphi University
BS Sociology; Brooklyn College
AAS Early Childhood Education; Kingsborough CC
Research Interests
Interested in motivational factors influencing student success in community college. Also interested in ways to best prepare pre-service teachers for a career in working with a highly diverse society.