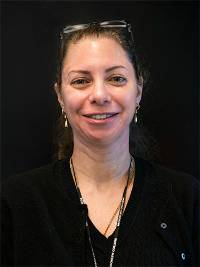 Natalie Maio
Adj Lecturer
Health Physical Education & Recreation
(718) 368-5696
G-201, Health and Physical Education
I teach Critical Issues in Personal Health, Health and Nutrition (HE 42) and Weight Management. I received my certification in Writing-Across-the Curriculum. I teach using PowerPoint instruction with writing and hybrid enrichment components within courses.
---
Courses
HE 14 -- Critical Issues in Personal Health, HE 50 - WEIGHT MANAGEMENT
---
Education
R.D., Sedexo Foods, Westbury Long Island, New York, 2006. M.A., CUNY Brooklyn College (Degree in Science Education) Thesis title: Can journal writing in an ESL science class foster a deeper understanding of scientific concepts?," 2005. Dual B.S. CUNY Brooklyn College (Degrees in Psychology and Health and Nutrition), 2003.
---
College Teaching
CUNY Kingsborough (Health, Physical Education and Recreation) 2010-present
CUNY Brooklyn College (Health and Nutrition Department) 2009-2012
CUNY Brooklyn College (Science Education Department) 2008-2012
---
Research Interests
Culinary enthusiast and table epicurean.
---
Awards Recognition, Distinctions and Grants
---
Institutional Affiliations / Professional Societies
---
Personal Interests
The restaurant and food industry, gourmet cooking, foodie social networking, events and related excursions