Matt Ebben
Temporary Building 2
Allied Health-Mental Health & Human Services
Contact:
Phone: (718) 368-6811
Email: Matt.Ebben@kbcc.cuny.edu
Office Location: T-280C, Temporary Building 2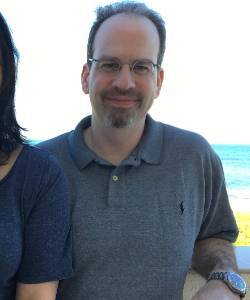 Title: Director
Dr. Ebben is the founder and director of the PSG program at KBCC. Matthew R. Ebben obtained his Ph.D. in Psychology at the City University of New York in 2004. While at the City University, Dr. Ebben completed an internship in sleep medicine at the New York Methodist Hospital. He subsequently completed a post-doctoral fellowship in Sleep Medicine at Weill Medical College of Cornell University in the Department of Neurology and Neuroscience. He is a licensed Psychologist, Diplomate of the American Board of Sleep Medicine (DABSM), Fellow of the American Academy of Sleep Medicine (FAASM), Diplomate in Behavioral Sleep Medicine (DBSM), holds a certification in Behavioral Sleep Medicine (CBSM), and is a licensed and registered (RPSGT) Polysomnographic Technologist. He has over 40-publications in the field of sleep medicine.