Cliff Hesse
E Cluster
Communications & Performing Arts
Contact:
Phone: (718) 368-4770
Email: Cliff.Hesse@kbcc.cuny.edu
Office Location: E-206C, E Cluster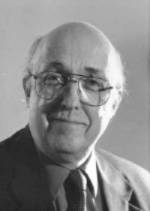 Biography
Cliff Hesse came to Kingsborough after more than a decade in broadcasting at NBC, WMCA and WNYC-TV. Upon his arrival at KCC, he designed the initial Broadcast Technology & Management program and continues as its director. Since his arrival, Dr. Hesse has continued to write (Paragon Award for commercials), and perform both on stage (numerous plays and musicals) and on screen (films in which he has appeared have garnered awards at Film Fest Ireland, the Canada International Film Fest, the Hawaiian International Film Festival and the Cannes Film Festival). Dr. Hesse is also a make-up coordinator for the Macy's Thanksgiving Parade.
Education
Ph.D New York University, New York, NY
M.A. Brooklyn College, Brooklyn, NY
B.A. Brooklyn College, Brooklyn, NY
Selected Publications and/or Other Resources
Published in Journals of:
American Film Institute
National Association of Broadcasters
International Society of General Semantics
New York State Speech Communications Association
Advertising Age
National Communications Association
National Association of Educational Broadcasters