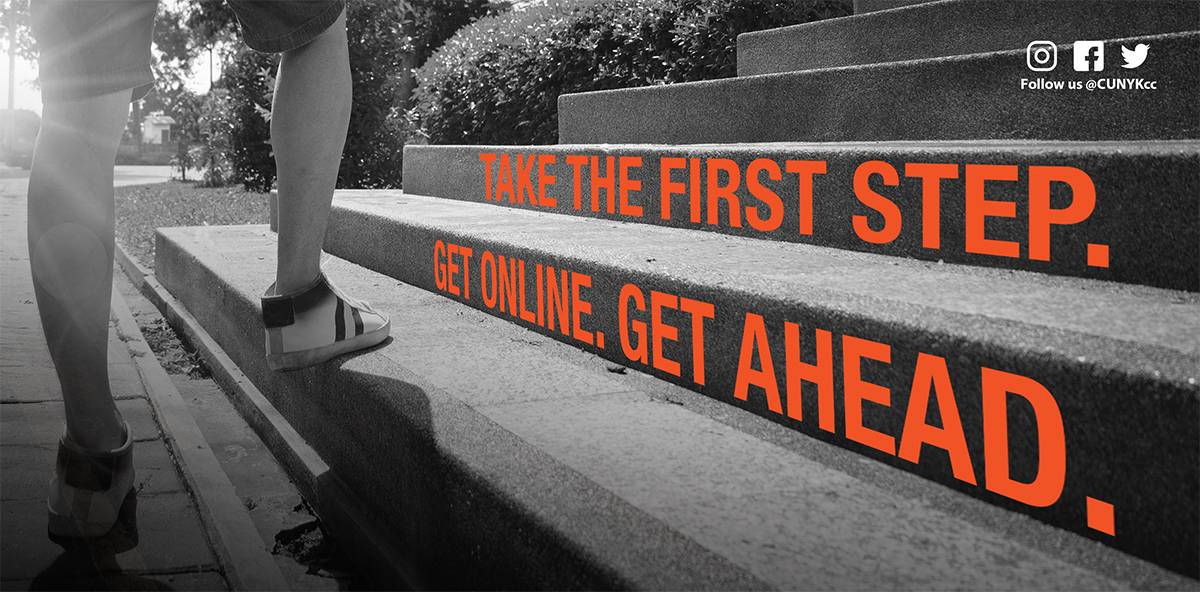 APPLY NOW
The path to a college degree starts with these simple steps.
Deadline to apply:
August 12 - Students who studied outside the USA
August 16 - Freshman and Transfer Students who studied within the USA
STEP 1: Apply online and choose Kingsborough Community College as your first choice.
We are currently accepting applications for fall 2021. Apply as a freshman if you have never taken any college or university classes or have been a College Now student; apply as a transfer student if you have.
This video walks you through the CUNY application process:


Keep a copy of your Account Summary once you're done: It contains your new 8-digit CUNYfirst ID number, also known as your EMPLID.
STEP 2: Pay your application fee.
CUNY accepts all major credit cards and electronic checks online or a money order via mail.
STEP 3: Find out what documents you'll need to send and how to send them.
STEP 4: Check your email daily for your admission decision and further instructions.
QUESTIONS? Contact us at 718-368-6700 or OneStopCenter.KCC@kbcc.cuny.edu.
---
Two ways to reach us
While we can't currently serve you in person, we're still here for you during the pandemic. You can reach us the two following ways:
1. Zoom live with staff at the Virtual One-Stop Admissions Office
Visit the Virtual One-Stop Admissions Office for help with your application. Same day appointments and "virtual walk-ins" welcome.


Monday | 10am – 4pm
Tuesday | 10am – 6:30pm
Wednesday | 10am – 6:30pm
Thursday | 10am – 4pm
Friday | 10am – 4pm
Click this link to reserve your spot.
2. Call 718-368-6700 oremail OneStopCenter.KCC@kbcc.cuny.edu during our remote hours.
Monday–Friday from 9am–5pm.
NOTE: The College and our remote office will be closed on the following days:
Friday, July 30
Friday, August 6
Friday, August 13