What is maintenance of Academic Standing?
Maintenance of Academic standing at Kingsborough is measured by the number of credits and/or equated credits taken and your grades received.
The following table is used to evaluate your academic progress at Kingsborough: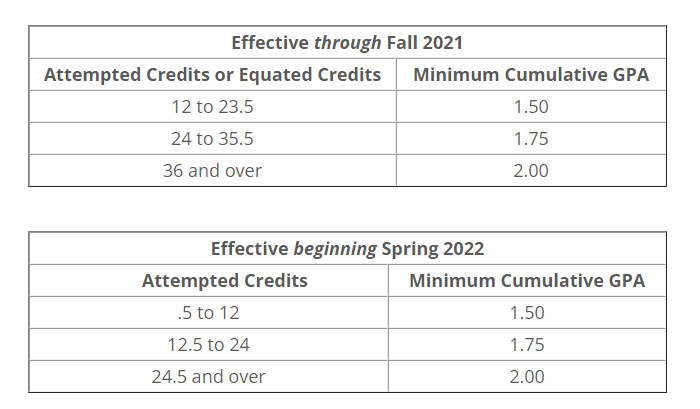 How will I know if my academic standing has changed?
If you fall out of good academic standing, you will be notified by the Registrar Office, via your Kingsborough email, shortly after the semester ends and final grades are posted.
The email will specify if your academic standing has changed to probation, continued probation or dismissal and what your next steps are.


Are there standard grades assigned by my professors?
You will receive an official grade for each course at the end of each semester and module. This becomes part of your permanent record.
You will receive standard grades which indicate how well you are doing academically. It is important to pay close attention to your grades because they are evidence of good progress and an indication of the need for increased effort/ or counseling.
For a more details about academic information, examinations, and detailed list of standard grades click here.