Graduate Salute 2021 Student Stories

Kingsborough Valedictorian Allan Santana Has Been A KCC 'Face' Seen Across Campus
Brooklyn, NY — Allan Santana is one of the most familiar faces you'll see on Kingsborough's campus. Not just because of the many student activities he's been involved in but in 2019/2020 he was chosen to be one of the faces of a KCC campaign with his picture posted on academic walls and booklets around the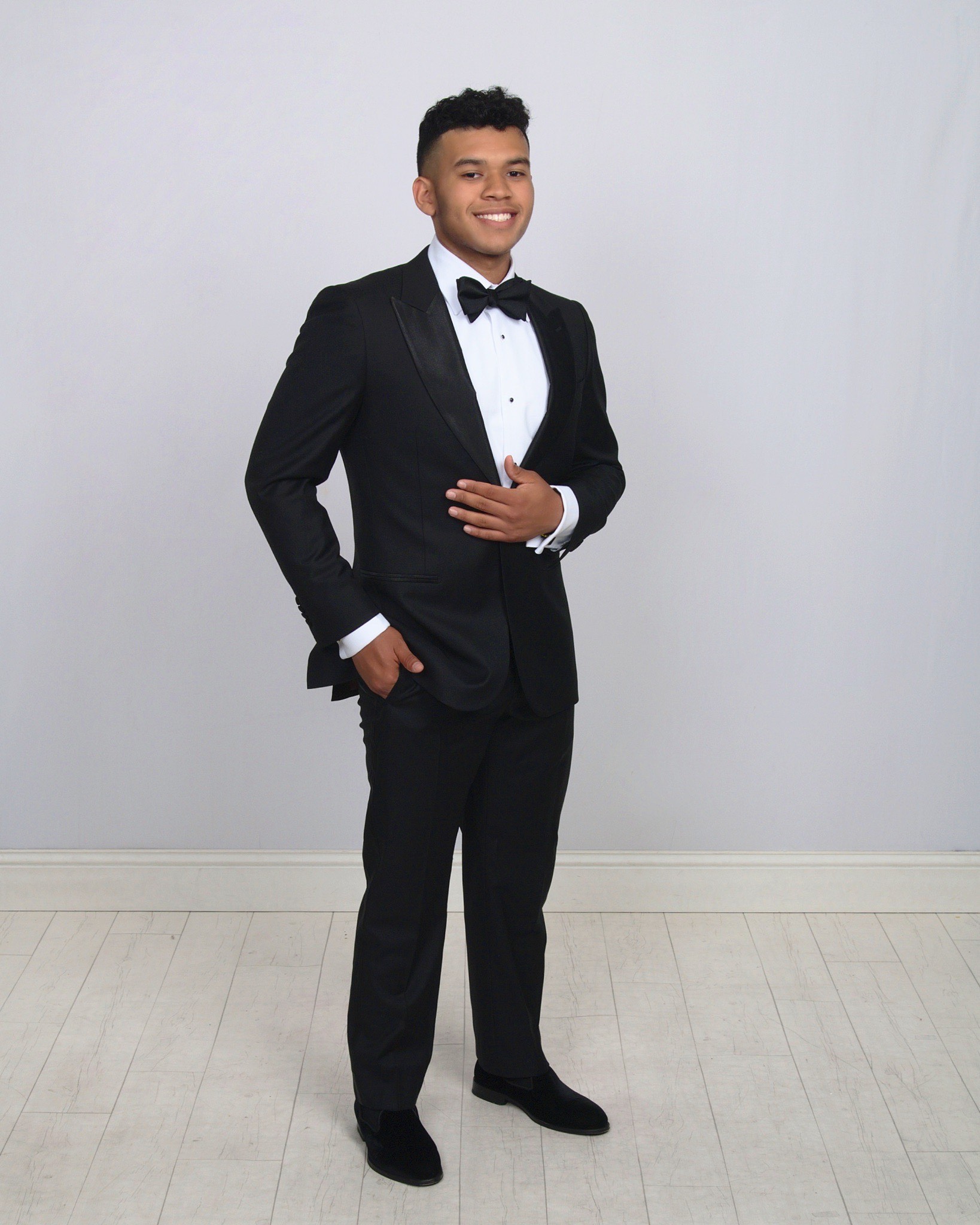 campus. Now, the 21-year-old business administration major has been named valedictorian of Kingsborough Community College, Class of 2021.
Graduating students with a 4.0 GPA, with no more than 12 transfer credits, are eligible to be considered for class valedictorian. They are invited to submit an essay about their time at the College and a copy of their co-curricular transcript. A committee selects the student they feel has made the biggest impact while at KCC.
A resident of Sunset Park, Brooklyn, Allan came to Kingsborough in 2018. This fall, he will attend the School of Business at Lehigh University, in Bethlehem, Pennsylvania. His career goal is to own real estate and businesses. He is the founder of NYC ATM, LLC, a business idea that came from Allan wanting to help his community and spearhead his entrepreneurial spirit.
"I live in a predominately Spanish neighborhood with cash-only businesses, and the nearest ATM is three avenues away; it's too far. So, my dad helped me start putting ATMs in local businesses. I started with a pizzeria. I just wanted people to be able to buy from these shops without having to walk far to a bank – and I profited," said Allan.
Allan was active in several clubs and programs while at Kingsborough. He was treasurer of the Honors Club; treasurer/business manager of KCC's student newspaper, Scepter; and vice president of leadership in Kingsborough's Xi Kappa Chapter of Phi Theta Kappa (PTK), the international honors society.
He was also a teacher/student assistant for a remedial English composition class. "It was rewarding helping students pass their final English papers. After school, I would sit down an hour a day with a student and walk them through how to write an introduction and thesis," said Allan.
Allan has received awards including a Gladys Brook Foundation Scholarship, the Stephen Weidenborner Award, and the Presidential Scholars Award.
"I remember times when I was at a crossroads with the choice to either strive further and take on more opportunities or to simply say no thank you and head home," noted Allan. "While it would have been easy to pass up introducing myself to the college president or dedicating my weekends to PTK events, or even sitting down with the faculty and student body for a lunch presented by the chefs in the culinary department, it was all the more rewarding to say, 'I'll be there!'"
He said he couldn't credit his academic success solely on his endeavors. As an alumnus of the Prep for Prep, a leadership development and gifted education program offering promising students of color access to private school education, "I credit my success to people taking a chance. People giving back. And people willing to place bets on people who are underprivileged. I came from public school; I was accepted into a preparatory program called Prep for Prep. Because of that, I was educated in some of the most prestigious schools on the Upper East Side and I didn't have to pay a dollar for it. It's because of them that my education was given to me, and from there, I was able to excel at higher levels as I progressed.
"I hold the value true that men and women of color should strive to embrace their communities and use their unique leadership perspectives to bridge the gap between the knowledge that we have built and those who are less fortunate."