The Center for Career Development & Experiential Learning is here to assist veterans as they transition to college life and work toward their academic and career goals.
Together, we can determine what educational and career opportunities are best suited for you. Combining your hard-work with an in-depth skill profile and up-to-date career path information, will launch you towards success you want and deserve in your career.
The Career Center at C-102 provides the highest level of support and dedication in order to enhance the successful transition from military life into a chosen field or career through education. One-on-one appointments can be scheduled to find educational programs that match your goals to succeed academically and professionally, and begin career planning through providing:
Career exploration
Interest assessments
Resume and cover letter development
Interview skill building
Internship and Volunteer opportunities
Visit us in Room C-102 to schedule an appointment!


Find out how to translate your military work into civilian terms and obtain jobs in the civilian work force
The Veteran's Guide to Developing a Resume
Looking for information regarding your benefits? Contact the Office of Military and Veteran Affairs mava.kcc@kbcc.cuny.edu
Top 10 Reasons Veterans Make Excellent Employees
Ability to learn new skills and concepts

Strong leadership qualities

Flexibility to work strongly in teams or work independently

Diversity and strong interpersonal skills

Ability to work efficiently and diligently in a fast-paced environment

Respect for procedures and accountability

Hands on experience with technology and globalization

Strong personal integrity

Strong sense of health, safety, and property standards

Triumph over adversity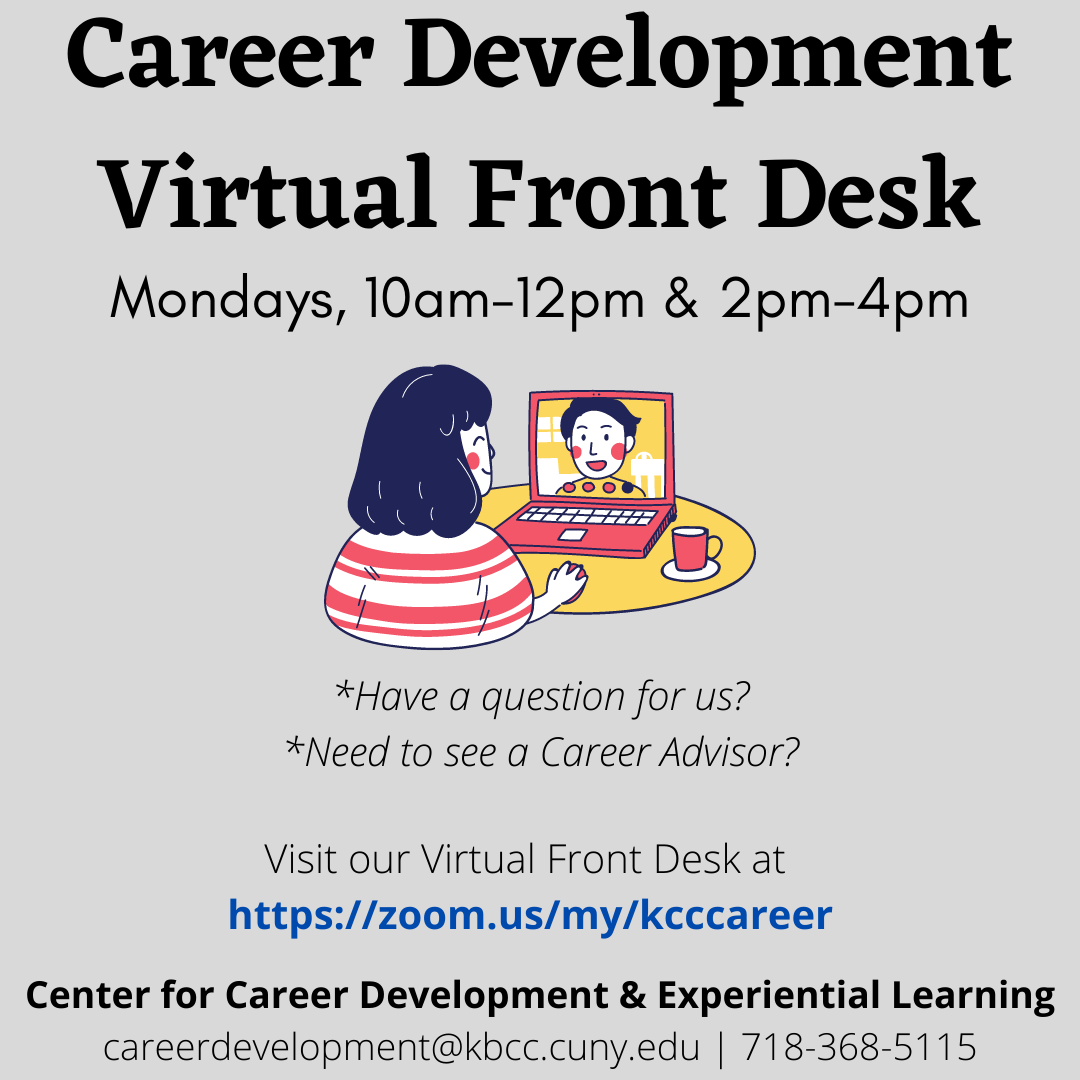 Follow Us On:
Stay current with up to the minute news on all our services and programs.