Clinical Courses Requirements
NURSING PROGRAM
CLINICAL COURSE REQUIREMENTS
PRIOR TO EVERY SEMESTER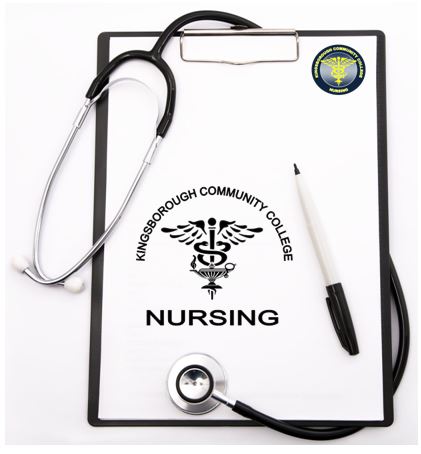 Health Clearance: Students must be free from addiction to drugs, alcohol or other behavior altering substances; able to stand, walk, bend, push, grasp and lift without restriction; and have normal sight, hearing and speech (with correction). Prior to registration, students in clinical nursing courses are required to obtain health clearance.
Malpractice Insurance: Individual Student Malpractice Insurance is not required. Students are protected under CUNY's Insurance coverage.
CPR Certification: Students in clinical nursing courses must obtain American Heart Association (AHA) CPR certification (BLS/AED) and provide documentation of this to the Nursing Department (MAC 401) prior to registration. Information on obtaining CPR certification is available in the Nursing Department Office, MAC 401.
Criminal Background Check: Effective for the Fall 2017 semester: To comply with the Department of Nursing requirements for student clinical experience placements, all students prior to registration in nursing courses in which there are laboratory experiences in hospitals and other health agencies, are required to complete a criminal background check before being Nursing Department Student Handbook, Page 14 of 31 assigned to a clinical agency. The cost for this pre-clinical placement screen will be approximately $102.25 per student. Each student will be required to set-up an individual personal portal account with CastleBranch, which will provide the student with instructions on payment options and what to do to complete the screening process. Students are required to check their KBCC email frequently as the link will be sent to each student directly from the company
This information must be submitted each semester (by August 15 for the Fall semester and by February 15 for the Spring semester) in order to attend clinical experiences. If a student does not comply and misses clinical, it will be counted as an absence.
Fatigue
Fatigue can certainly impair a health care worker's ability to provide safe, professional nursing care. It is the policy of the Nursing Department that all students need to carefully assess his/her level of fatigue, school requirements in terms of lecture, on-campus labs and clinical experiences and own work schedules. This assessment should carefully consider the potential impact of excessive employment on his/her ability to provide safe, professional nursing care. Each student has an ethical responsibility to ensure that fatigue does not negatively impact on patient care and student nurse's responsibilities.
Fees and Expenses
Students are required to purchase their own books. Clinical Nursing students incur the expense of purchasing a required uniform, school patch for the uniform and equipment necessary for clinical practice in healthcare agencies. Books and the school patch are available at the campus bookstore.
Estimated Costs of Personal Expenses for 2023-2024:
| | | |
| --- | --- | --- |
| Living at Home or with Relatives | | |
| Tuition & Fees | | $ 5,252.90 |
| Books & Supplies | | $ 1,364.00 |
| Transportation | | $ 1,088.00 |
| Personal Expenses | | $ 1,788.00 |
| Lunch | | $ 1,232.00 |
| Room and Board | | $ 4,290.00 |
| | TOTAL | $15,014.90 |
| Living Away | | |
| Tuition & Fees | | $ 5,252.90 |
| Books & Supplies | | $ 1,364.00 |
| Transportation | | $ 1,088.00 |
| Housing | | $ 10,386.00 |
| Food | | $ 3,332.00 |
| Personal Expenses | | $ 4,342.00 |
| | TOTAL | $25,764.00 |