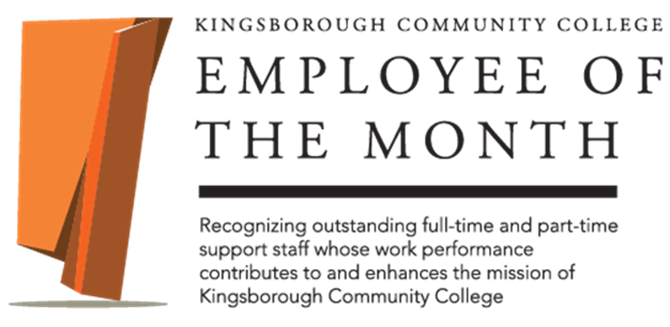 Employee of the Month: Paula Thompson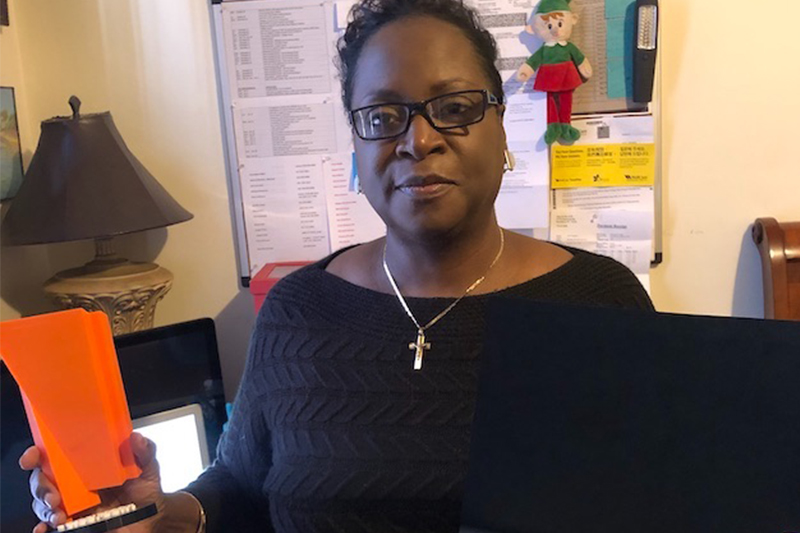 Paula Thompson spent the last two years as a college assistant and is thrilled to have a full-circle experience at Kingsborough Community College.
As a member of the Department of History, Paula says, "I find it highly satisfying when asked to undertake an assignment that I may not be familiar with; it will open the door to further knowledge." She mentions, "I enjoy working in my department because faculty and staff alike have not allowed my 'College Assistant' title to define my contributions to the department, nor have they allowed it to influence their treatment of me. There is mutual respect, which has allowed us to work amicably together. I enjoy being able to assist the students whenever they come seeking help."
A resident of Canarsie, Paula is a graduate of Kingsborough Community College and a cum laude graduate of John Jay College, receiving her associate and bachelor's degrees with honors, respectfully. Majoring in criminal justice has provided a dynamic background for her career development. Paula was a Phi Theta Kappa member at Kingsborough and has retained her membership. As she recalls her educational experience in criminal justice, she says, "the foundation that began at Kingsborough, helped shape the individual I have become."
Adapting to the pandemic became a challenge for some students and faculty. Paula admits that her most challenging time at Kingsborough was transitioning to a complete online learning atmosphere. "Thankfully, Professor Carlene Barnaby created available times to teach me new ways to better assist the students virtually," says Paula, praising the professor's teaching methods. "It was due to her innovative teaching methods, coupled with her creative virtual lecture series, which resulted in my improvement as a college assistant."
Sharing her insight for the next 10 years, Paula expresses interest in advocacy. "Whether advocating for the homeless or legal advocacy, there is a need that cannot be ignored," she says.
Paula is proud to be an alumnus and we salute Paula for her staunch support of Kingsborough Community College.