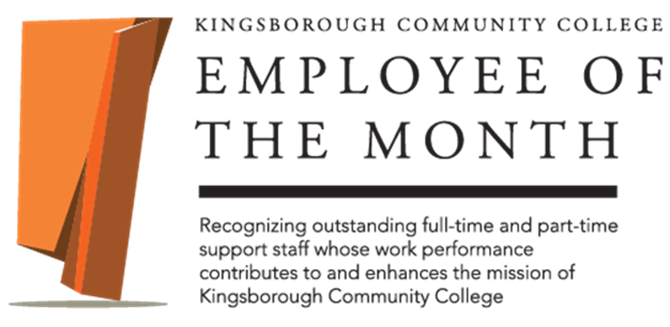 Employee of the Month: Jonathan Peterkin
Says 'Cleanliness is Next to Godliness'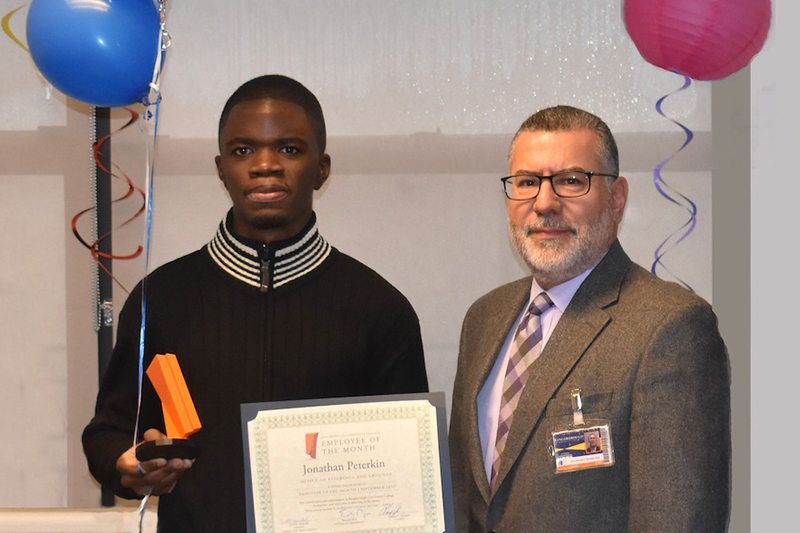 "If a man is called to be a street sweeper, he should sweep streets even as Michelangelo painted, or Beethoven composed music, or Shakespeare wrote poetry. He should sweep streets so well that all the hosts of heaven and earth will pause to say, 'Here lived a great street sweeper who did his job well."
― Martin Luther King Jr.
This quote best fits the ideals and works of Jonathan Peterkin, the custodian assigned to the nursing department on the fourth floor of the MAC, and Kingsborough Community College's (KCC) Employee of the Month.
"Jonathan has an excellent work ethic. He takes the initiative in making the nursing department the cleanest it has ever been in the years I have worked at KCC," was a comment made on his nomination form.

Jonathan, who has been working at Kingsborough Community College since May, said his top favorite things about KCC are the interactions with the staff and students and the work he does, "making sure everything is clean and organized."
"My department has hard workers who are responsible and honest. Honesty, integrity and teamwork go a long way," said Jonathan.
"Jonathan has made positive and valuable suggestions to keep the nursing department in excellent condition. He goes above and beyond the usual requirements of his position and does so with infectious good humor," was another comment made on his nomination form.
During his free time, Jonathan enjoys reading, attending church, volunteer work and spending time with family and friends. Jonathan received his primary education from the St. Paul's School in Barbados, middle school diploma from John Wilson I.S. 211 in Brooklyn and his Caribbean Examinations Council (CXC) certificate in Barbados. He aspires to move up the ranks in the Department of Buildings and Grounds to become a supervisor or custodian assistant.
Congratulations, Jonathan!
Thank you for your commitment to Kingsborough Community College.