President's Weekly Messages to Students
You got served!
May 17, 2023
Dear Kingsborough students,
I am not an athlete. In high school I dabbled in volleyball. In elementary school we a school field day, which was a day all the Catholic schools would get together and complete in a series of track and field events like relay races and 100- and 200-meter races, volleyball and kickball. True story-- my mother recently reminded me that when I would run in races, that if lost, I would literally bawl all the way home. I claim amnesia, because I don't remember that, but I do remember the plastic gold or silver trophies I would get when I did win or place in the top three.
KCC students, whether you started KCC this semester, last year, or the year before that, you are in the home stretch. At the finish line are final exams, graduation, transfer and/or employment. And all I want you to do is win, win, win. So, get ready.
Make sure that you are up to date with all your assignments and that you have a plan for studying and completing your final papers and projects.
If you are graduating this semester, be sure to read all your emails as they will include important information about events leading up to graduation.
If you are continuing make sure that you register for the summer and fall semesters as soon as possible so that you can get the classes you need to stay on track. You don't want to run the risk of a class being closed because it has reached its maximum enrollment, or cancelled because everyone decided to wait too long to register for it.
If you are still thinking about transferring and haven't yet applied to one of the four-year colleges, email Dorcelus@kbcc.cuny.eduto set up an appointment. And if you are still on the hunt for a job or you need help with your resume, email Marisa.Joseph@kbcc.cuny.edu

.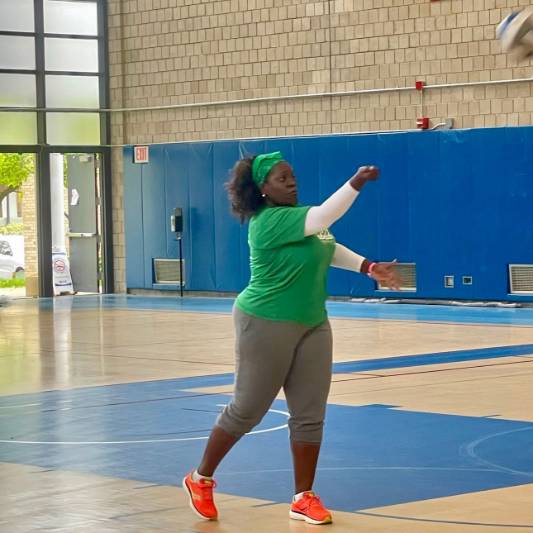 Yesterday, KCC held its second annual Volley for Mental Health games. I along with other faculty and staff members played five games to see who would emerge as the winner. I will be honest, my skills serving the ball are top notch. And that's where it ends. Once the ball is in play, I have no coordination to get the ball over the net at all. Despite my lack of skills, and 5 intense games later, my team won the championship!
I helped score a lot of points with my serving, but even more fortunate for me I had a team that had my back and were excellent players. It was truly a team effort.
That's how it is here at KCC. As you round the bend to the end, know that there we are here to support you. We are invested in your success and can't wait to see you win on your commencement day. The ball is in your court KCC students. Let's finish this academic year strong!
President Schrader
If you are experiencing any challenges, please let me know. president@kbcc.cuny.edu