President's Weekly Messages to Students
The Next Verzuz Battle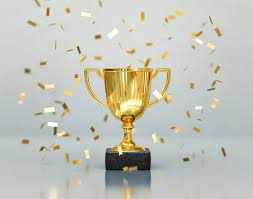 Friday, December 3, 2021
Dear KCC Students,
In March 2020, when the country was on lockdown, Verzuz was introduced to millions of people via Instagram live. The first Verzuz was a battle between two deejays. Since then there have been 17 battles between musical artists primarily in the areas of hip hop and R&B like Fat Joe vs Ja Rule, Patti LaBelle vs Gladys Knight, and Keith Sweat vs Bobby Brown. Artists are selected because of their musical talents and the many hits that they have had.
Similar to a boxing match, there are rounds where artists go head-to-head and back and forth singing their hits. As you can imagine, each artist has a large fan base and there is always spirited discussion about who won the battle. But if you are like me, it is impossible to pick a side.
As you enter the last days of the semester and the final exam period, know that the only battle that you have to fight is one with yourself. You are in the midst of your own Verzuz and it is your present vs your future.
Let's face it you are pretty awesome right now. You decided to obtain a college degree, you persevered during this pandemic, persisted in your classes and now you are at the end of the semester getting ready to complete your final assignments and exams. On the other side, it's your future, which from where I am standing, is incredibly bright. As a college graduate you have so many amazing opportunities awaiting you. Once you graduate you will have the opportunity to transfer to one of the many CUNY four-year colleges and/or pursue your dream job. Because many of you are the first in you families to attend college and will be the first in your families to graduate you will be blazing a trail that others will follow. What a legacy to have!
So here I go again, I am having a hard time like I do in Verzuz battles) picking a side. Maybe that is because I am rooting for all of you --both your present and your future. In order for us to win (because we are in this together) I need you to get ready to end the semester strong. Set aside time to review readings and study for your exams. Do not wait until the last minute to complete assignments/projects or write those final papers. I need you to crush your fears about failure; crush your doubts about your dreams; and then crush your exams. We all know you can do it. You have everything it takes to be victorious. Know that we are all rooting for your success.
President Schrader