President's Weekly Messages
President's Weekly Messages to Students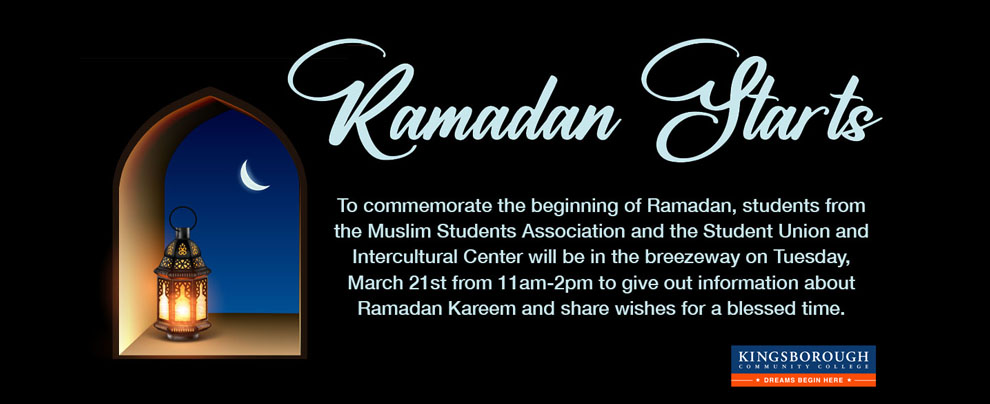 March 23, 2023
Dear KCC Students,
Today is the start of Ramadan, a spiritual time for Muslims where they gather with family and in community to observe a sacred time of reflection, fasting, worship, and unity.
Even if we are not Muslim, there is a lot we can learn from Ramadan. This period reminds us all about the importance about taking time to reflect and think about our lives, how our actions affect others, the value of family, and the important role our communities- however we define them- have in our lives.
I wish our Muslim brothers and sisters a Happy Ramadan and the entire college community peace and blessings today and always.
- President Schrader