President's Weekly Messages to Students
Busta, Biggie and your Best
Monday, December 5, 2022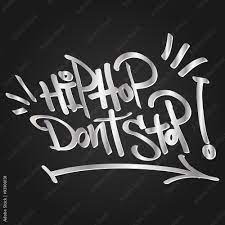 Dear KCC Students,
Some of you may know how much I love music and in particular, old-school hip hop music. I have always enjoyed creative writing and reading a good book, and to me hip hop songs tell the most amazing stories, in creative ways, with incredible beats. I also enjoy music (and old school hip hop) because it brings people together. I remember going to an old-school hip hop concert in 2018, and marveling at the diversity all around me, people of all races, ages, beliefs, political affiliations and experiences were around me vibing together and enjoying hip hop music.
This past week I had the opportunity to get my fill of hip hop it started with a Stop the Violence Concert starring Busta Rhymes and ended with an orchestral tribute to Biggie Smalls at Lincoln Center.
You should know that Kingsborough, and you all as Kingsborough students are never far from my mind. So, this morning on my drive in and as I reflected on my past week, I knew there were a few messages I wanted to share with you.
If you know Busta Rhymes you know that he is a lyrical genius. He has such a unique style when it comes to rapping. Last Sunday was the first time I saw Busta Rhymes live and he did not disappoint. But what I liked just as much as his performance, was watching the interaction between him and his hype man Spliff Star. Many rappers have a hype man whose role is to energize and engage with the artist and the audience. KCC students, everyone needs a hype person in their lives. That person who will energize you and make sure that they support you in accomplishing your goals. If you don't know it, I am your hype woman, in fact everyone at KCC is here to energize you so that you bring your best selves to all that you do. You don't need to be a hip hop artist and star like Busta or Biggie to shine on the stage you create for your life; but like them you do have to stay focused on your goals. And that means: If you need help ask for it. Connect with a classmate to study. Set aside time to study and do your assignments. Speak to your professors. Sign up at the Kingsborough Learning Center for tutoring.
Last night, I went to Lincoln Center for an orchestral tribute to Biggie Smalls. Never did I think there would be a day where an institution like Lincoln Center would feature the music of a rapper, but they did. It was amazing to see violinists and even a flutist play his songs. And like my experience at the old-school hip hop concert a few years ago, I was surrounded by a beautiful and diverse group of Biggie fans.
I am sure that while Biggie Smalls may have known the impact his music had on the genre of hip hop, I don't think he could have ever imagined the impact he would have and that his music would have on the world. And that is my message to you today, greatness awaits you. You may not know it now, maybe you don't feel it right now, or can't imagine it because you are experiencing challenges in life, but I know you have everything to succeed beyond your wildest dreams.
KCC students, there are 6 days left in the semester and 9 days until final examinations, finish the semester strong by giving it your very best. Don't give in and don't give up. I am rooting for you and your success.
President Schrader