President's Weekly Messages to Students
Yesterday, Tomorrow, Today...
Thursday, November 24, 2022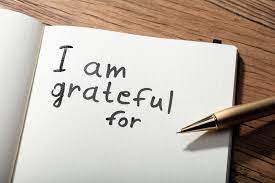 Dear KCC Students,
Today should not and cannot be the only time we pause to think about all the people or things we have to be grateful for. The opportunity to give thanks is one afforded to us every second of every day. This may come as a surprise as well, but we should not only endeavor to give thanks for the good or when things work out in our favor, but it is equally important to give thanks for the times haven't gone as well as they should, times when things did not work out in our favor, and for those people and situations that challenge us. Because these are the things that make us stronger, wiser and more resilient.
KCC students, you can't change yesterday but you can learn from it, and while we do not know what is in store for tomorrow, I hope that you approach all your days with an attitude of gratitude.
I am grateful for all of you. Thank you for investing in yourself. And thank you for allowing me and all the faculty and staff at KCC to be a part of your journey. #grateful
-President Schrader