President's Weekly Messages to Students
A Hoodie Story
Wednesday, October 26, 2022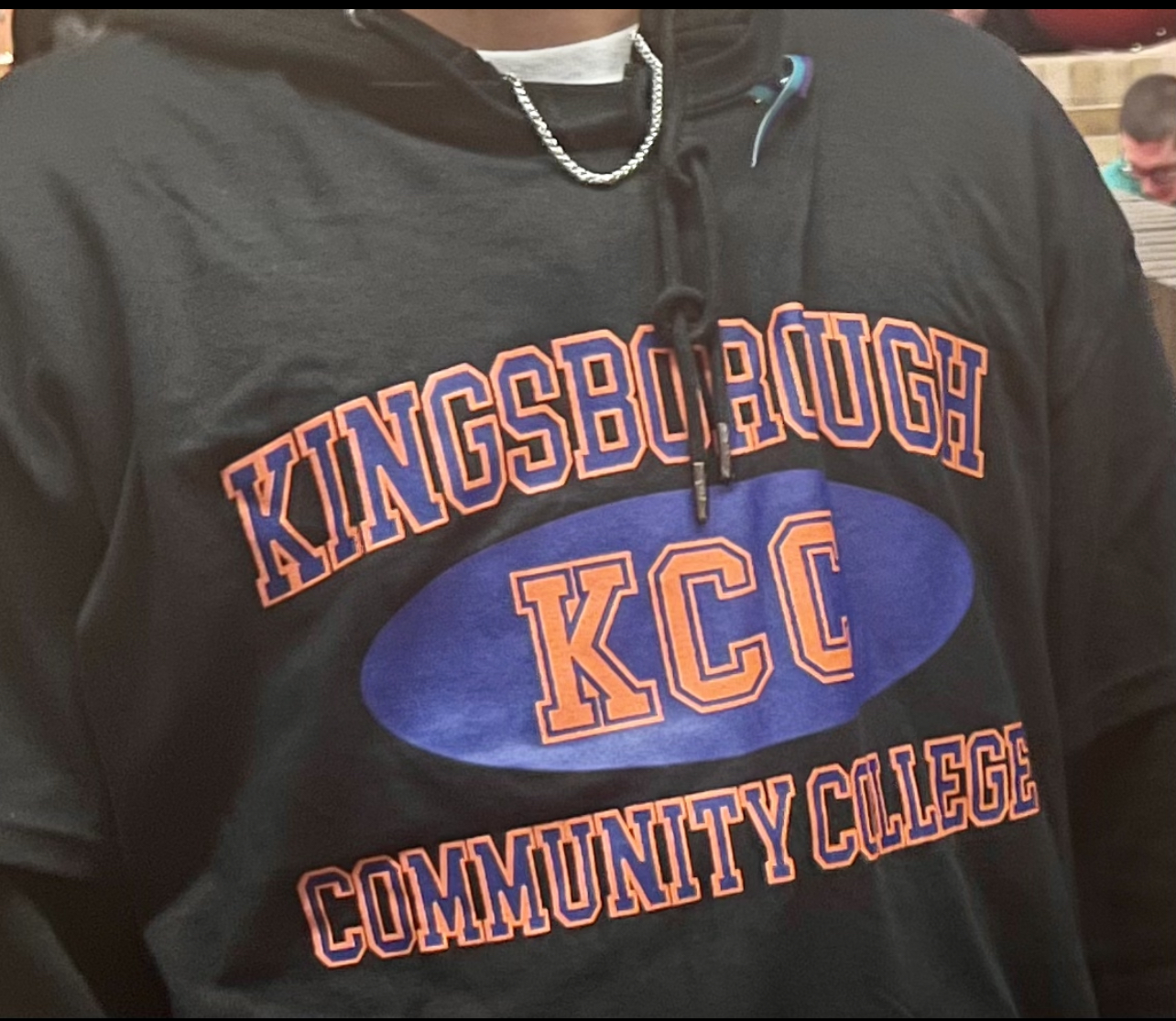 Dear KCC Students,
Last Friday night I decided to go to the movies. I had some time to kill before the movie started and decided to have an early dinner. Fortunately for me, there was a Cheesecake Factory nearby and there was no wait to get a seat. I settled in, placed my order and took some time to relax after a long week.
I consider myself to be a fairly observant person. I am typically aware of my surroundings, so I noticed that there was a woman a few seats away staring at me. I shrugged it off and dug into my fish tacos. I was almost at the end of my meal, when the woman who was staring at me, walked over in the direction of my table. I noticed she had on her coat which probably meant she was on her way out of the restaurant. However, instead of walking directly to the exit, she stopped at my table and said, "hi, I am an alum". It took me a while to register what she was saying. But I quickly remembered that I was wearing a KCC hoodie.
She introduced herself and went on to say that she had been sitting watching me and "geeking out" because she knew I was the president of KCC. She shared that she follows me on social media and went on to share with me her absolute love of her alma materShe said if it wasn't for KCC, she would have never transferred to Smith College an elite women's college and the largest member of the historic Seven Sisters colleges. "Imagine me at Smith College," she said. Sidebar, I wasn't surprised about this accomplishment because I know that not only do incredible people walk through our doors in pursuit of their dreams, but I know that once here the KCC faculty and staff do a great job preparing and supporting them to meet their goals.
She talked about KCC with such high praise and admiration. She beamed when she told me about her experience at KCC and when she named all the faculty and staff members that she said were instrumental in her success. We chatted for a while and I learned that she earned her master's degree and is a social worker now and is looking forward to being an active alum as soon as she has her baby. (I am excited that we have a future KCC student on the way!)
As we wrapped up our conversation, she apologized for interrupting my meal, but she said she just had to come over and say hello. So maybe it was because I was hungry, but my fish tacos were the best I have had… ever! But in that moment, nothing filled me up as much as hearing about her success and the role that KCC played in her life.
And imagine, it all started because I was wearing a KCC hoodie!
KCC students, I don't wear hoodies often. But when I do, I am either representing my sorority (AKA), my alma maters (Rutgers and Columbia); my hometown (St. Croix/ Virgin Islands); or my passion (Kingsborough)- and I wear them all with pride.
I hope that when you wear your KCC hoodie you do so with pride for being a part of this incredible institution. Most importantly, when you earn your KCC degree I hope that youuse it with pride as well.
Have a great week!
President Schrader
PS. I am sorry for the delay in sending this week's message, I was under the weather on Monday. But guess what? You have 55 days left until the end of the semester! I hope you are giving it your very best!