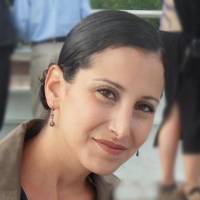 Denise Farrelly
Asst Professor
Behavioral Sciences
(718) 368-5878
V-116A, Academic Village
Biography
Denise Farrelly, Ed.D., is a Substitute Assistant Professor of Education at Kingsborough Community College. She has served as Course Coordinator for the Humanities/Children's Literature courses and currently coordinates the Social Sciences in Education courses. Prior to joining Kingsborough's faculty, Denise worked with early childhood and elementary students as a teacher and literacy consultant in culturally, linguistically and economically diverse classrooms in New York City public schools.
Courses
EDC 2000: Social Foundations of Education
EDC 2100: Social Sciences in Education
EDC 3100: Social Sciences in Childhood Education
EDC 2200: Art Workshop in Education
EDC 90A4: Practicum in Teacher Development
HUM 81/200: Early Literacy and Young Children's Literature
Education

EdD, Curriculum and Insruction, Capella University

MS, Childhood Education, CUNY College of Staten Island

Advanced Certificate, Gifted Education, SUNY University of Buffalo

BS, Early Childhood and Elementary Education, New York University
College Teaching
CUNY Kingsborough
Education Program 2011-present
Research Interests

Her research is centered on best practices in the use of ePortfolios as tools for reflection and professional development within Teacher Education. Additional areas of interest include cultural competence and civic engagement.